Hitman Sniper APK 1.7.277033
Love the Hitman series? In the game Hitman Sniper, you'll take on the role of a sniper. Eliminate various targets in different locations and situations today!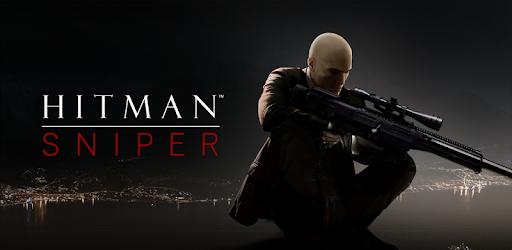 Shooting games can be fun and challenging at the same time. Obviously, these games are more suited for computers as you use a mouse to easily aim over opponents. But shooting game have evolved drastically during the past years as the players have adjusted to shooting using smartphones. Now, you can enjoy shooting games as you can also tweak the settings to your liking. One of the top-tier sniping games today is Hitman Sniper.
A product of Square Enix, this game is from the acclaimed and popular PC game Hitman. In the original games, your job as a hitman is to eliminate targets using your surroundings, different tools and in the most discreet way possible. But in this game, you'll just be doing sniping roles as you eliminate targets from a safe distance. Even though that's the case, there are still many challenges that await you here. Collect many types of sniper rifles each with their strengths and weaknesses.
One Shot, One Kill
Have you ever played any of the Hitman games? This is a popular game franchise that's been around for years now as the first one was released in 2000. Today, there are 8 games in total that you can enjoy today with different stories. But in all of these games, you'll follow the legend of Codename 47 who's a bald and a sleek hitman that dresses to kill – literally! In these games, you'll need to eliminate certain targets. But before you can do that, you'll need to do a lot of things first such as unlocking doors, getting key cards and many more.
These games are fun because they allow you to be discreet and to strategize. Similar to how Assassin's Creed is played, you'll need to be stealthy in most of the missions in these games. But in Hitman Sniper, you will thoroughly enjoy sniping a variety of targets in the game. There are plenty of missions for you to complete as well as many targets to eliminate. In each mission, there will be certain objectives that will give you certain rewards each.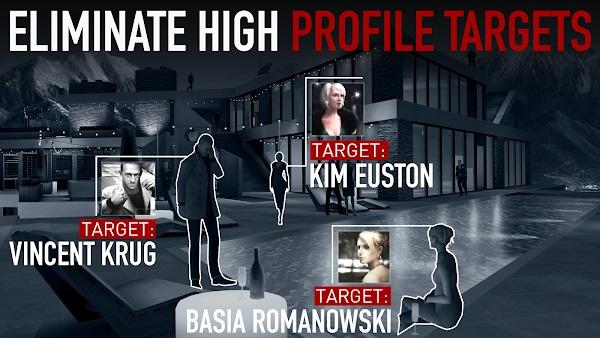 The objectives can be to get a certain score, get headshots and kill certain targets and more. Moreover, you'll be rewarded based on your efficiency, time, stealth, enemy kills, headshots, quick kills, undetected kills, one-shot kills, body disposals, multi-kills and many more. There are plenty of locations and unique sniper rifles to play today. Specifically, there are 16 guns that are all powerful and unique in their own ways. You will also be able to compete against friends in the leaderboards!
In this game, you'll be sniping a lot but there's more to it than that. You need to take note the perfect time, distance and the people to eliminate first!
Hitman Sniper Features
There are many fun shooting games you can play these days. But not many can go up against Hitman Sniper!
The Ultimate Sniping Game – Shooting games are the most common and most popular type of game today. You've most likely played a lot if you've been gaming for years now. With the rise of battle royale, it's more important more than ever to play shooting games that are unique. The Hitman franchise is a successful one that has been around for decades now. But in Hitman Sniper, you'll be focusing on eliminating targets from afar!
There are over 150 missions set in different locations today. Each of them requires your incredible expertise in not just sniping but also decision making and quick thinking. But in sniping, you'll need to take into account you're breathing and the angle as well as the wind. Moreover, you will need to be certain of where you'll shoot the targets so you can eliminate them easily. Unlock many powerful sniper rifles today and upgrade them to make them more powerful.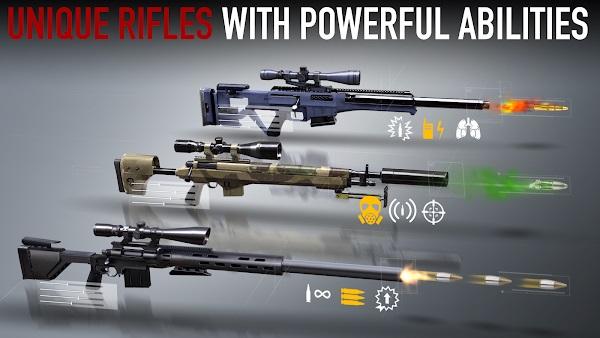 150+ Missions – In each Hitman game, we all know that Codename 47 takes his job seriously. But there are always multiple targets every time. In this game, you'll be playing in more than 150 missions. Each one contains multiple objectives with different rewards. There's going to be a primary target with different objectives every time. Moreover, you can eliminate extra targets to get higher scores.
Take sniping seriously – In this game, you are going to be sniping most of the time. You will then need to take into account a lot of things before you pull the trigger. First of all, there's always a perfect time to snipe a target. In these games, usually you'll need to take care of the small fries first before moving in to the primary target. This means you may need to take out the other bad guys discreetly first.
Here, you'll need take into account your breathing and the wind. With each bullet you release, your heart raise will increase which will make it harder to focus on the task at hand. This means that you need to plan ahead before pulling the trigger.
Unlock and upgrade unique guns – Even though you'll only be using sniper rifles in Hitman Sniper, you can unlock 16 powerful ones. Each of these have unique abilities that you will enjoy. These may include increased stability, extra ammo, infinite bullets and many more. Pick out the right weapons for the right mission now!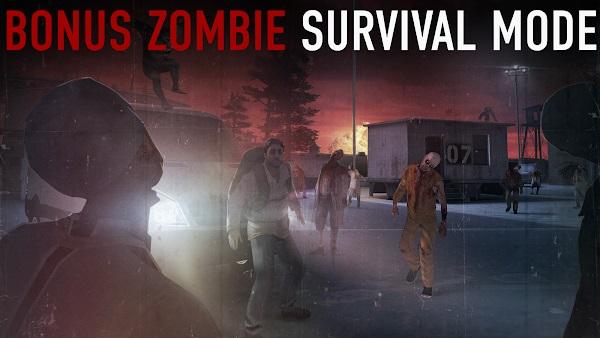 You can also upgrade your guns to increase the stats and damage.
Beautiful locations – Enjoy scenic locations now as you orchestrate the perfect assassination. There are a lot of beautiful locations to enjoy in each mission here. You'll enjoy sniping from on top of a mountain, on buildings and many more places.
Zombie survival mode – There's nothing more fun than sniping zombies at a safe distance! Here, you must protect civilians from zombies that are approaching them. The more you kill, the more rewards you can earn.
Hitman Sniper APK – Unlimited money + All guns unlocked
Sniping isn't an easy job. In Hitman Sniper, you must be prepared beforehand before you pull the trigger! Enjoy unlimited money now.