Hero Cantare APK 1.2.389
Download Hero Cantare APK – Latest version – Free for Android if you want to play an RPG game based on popular Webtoons! Be the ultimate hero in this epic game!
Comics have always been one of our favorite pastimes. But thanks to Webtoons, we have been seeing some epic stories that can rival some top anime shows. Because of that, we are seeing some games being created from these popular Webtoons. If you love Webtoons and RPG, you'll definitely love Hero Cantare!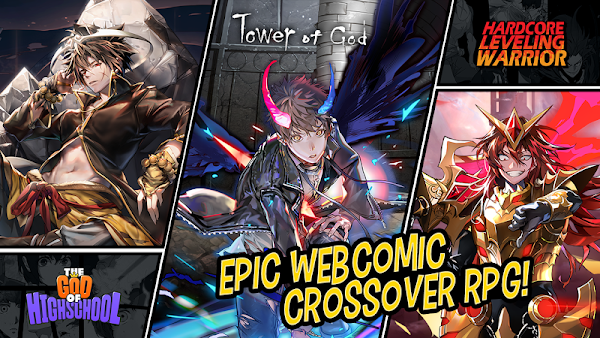 Hero Cantare is a popular RPG game with over 500 thousand downloads in Google Play Store! But this isn't an ordinary RPG game, it's a webcomic crossover RPG! In here, you'll be playing some popular characters from your beloved Webtoons such as Tower of God, Hardcore Leveling Warrior and God of High School. Prepare for an epic journey as you fight players around the world and discover dungeons! Read on to learn more!
What is Hero Cantare?
RPG games have always been around since before mobile games even existed. But now that mobile games are the norm, more and more RPG games are being created left and right. But what if you combine them with your favorite Webtoon comics? That's the recipe for an action-packed game, right?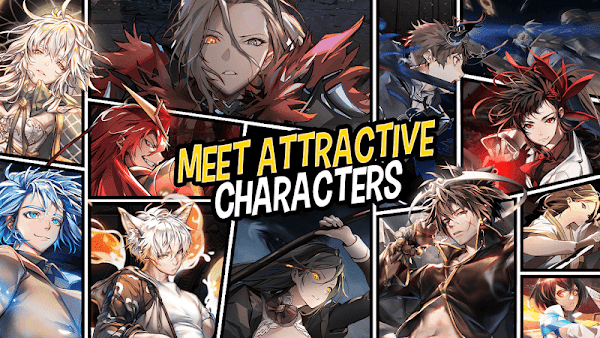 That's exactly what Hero Cantare is all about! In this epic crossover between RPG and Webtoons, you'll explore the vast Tetra so you can level up your heroes. You can also assemble the ultimate team to fight alongside you and bring you tons of rewards! There are also different game modes you can participate in: 1v1 and 3v3 PvP modes! Explore the trial tower and the hero dungeon and enjoy the individual's story with web comic! Can you survive in this game as your favorite hero? Read on below to know more.
Features of Hero Cantare
Hero Cantare is an epic crossover between popular Webtoons and RPG! There are tons of elements that make this game so awesome. Here are its features:
Story Battle – In this game, you can explore the vast world of Tetra. In here, there are monsters lurking everywhere, it's up to you on how you will fight them. But one thing's for sure – you need to defeat them. In this game, it's not just your ordinary RPG, it's much more than that. You can level up your favorite heroes to make them stronger. This is how you will defeat many monsters that come up your way.
Hero Dungeon – In this game, each individual hero has a standalone story with an accompanying web comic. This will make Webtoon fans scream of joy since their favorite heroes moves and turns into something epic! Even if you don't read these Webcomics, you'll find some hero that will resonate with you immediately. That's how well-designed this game is.
Epic gameplay – Since this is an RPG game, you can collect as many heroes as you can and assemble them to fight monsters! This is a turn-based game with cards as your attacks. You can combine cards with the same characters to increase its stats! In this game, it's all about strategies.
Superb graphics and sound – Hero Cantare is an RPG game that has 2D graphics. But the characters are so well-designed that you wouldn't believe they're from Webtoons. Not only that by the animation, effects and the backgrounds all come together to create a seamless experience. Combine that with the full-fledged soundtrack that will enhance the overall gaming experience and you're in for a ride!
Easy controls – Since this is an RPG game, the controls are fairly easy. You don't need to move your characters. You'll just attack using the cards and you can stack them by dragging them together. That's how simple the controls are!
Hero Cantare APK
Hero Cantare is an epic RPG game crossover with Webtoon! Download the unlimited money now to unlock all the characters!