GTA 3 APK 1.9
Download GTA 3 APK Latest Version free for Android now. Take a trip over to the dangerous Liberty City and get into a ton of chaos and mayhem all along the way.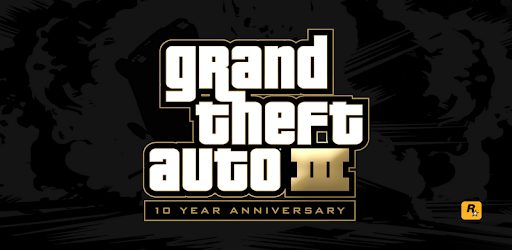 Rockstar Games and DMA Design have brought you one of the beloved Grand Theft Auto titles to your Android mobile device. This is – GTA 3 Mobile. Take the role of Claude as he adventures through these islands after being left for dead. Take on the forces of both the Yakuza and Cartel in this action-packed game of complete chaos and crime.
There's no stopping you, when given enough firepower. So, go ahead and download GTA 3 for Android right now to experience the story firsthand.
Story of GTA 3
The story of Grand Theft Auto 3 follows the life of Claude. He has been betrayed and left for dead by his own girlfriend during a bank heist. Afterwards, the criminal escapes during a prison transfer, while Cartel members ambush the transport.
Later on, Claude befriends a Mafia family member and expert in explosives, known as 8-Ball. From this point, Claude assists the Mafia family with various tasks and work. Working his way up, he eventually gets favored by the Don, Salatore Leone.
However, after becoming too big of a presence, Salvatore becomes suspicious of Claude. One day, he sets up Claude in an attempt to kill him. But Claude is apprehended by Salvatore's wife. From this point, Claude takes up work for the Yakuza. And that's when all hell begins to break loose.
Go through a ton of different missions across various gang factions and discover many different secrets. As the story unfolds, more and more will become accessible to you. In the end, you choose the way you prefer to play the game, while enjoying the story.
GTA 3 Mobile Features
Enjoy the entire game of GTA 3 in HD quality resolution.
As such, the visuals have been enhanced to fit your mobile screen. This will include, graphics, vehicles, weapons, and characters.
The entire game has been optimized for your mobile device as well. Simple touch controls will allow you to enjoy the game with ease.
On that note, you will also be able to customize the controls to your liking.
It doesn't stop there, Grand Theft Auto 3 has full support for USB and Bluetooth controllers.
Additionally, you can experience the game in a variety of different languages. Some of the different languages include English, Japanese, Spanish, French, Italian, and even German.
Explore Liberty City
As an open world game, GTA 3 allows you to fully enjoy every aspect of liberty city. Don't be shy to look over all the different areas. Getting to know your city is the quickest way into dominating it. That being said, check out all of the different locations and feel free to roam around as much as you please…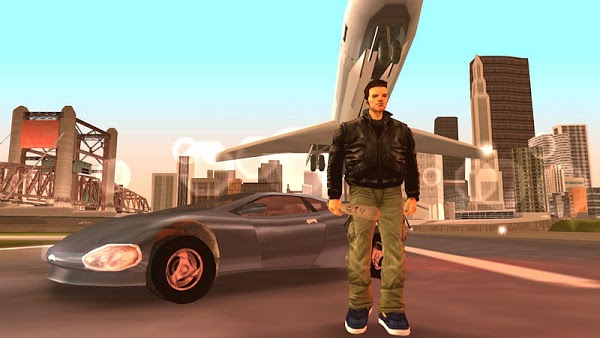 Portland: Portland will be the first area you visit in Liberty City. This location has various docks, the Red Light District, factories and more. You'll find this section littered with pimps, hookers, politicians, scumbags, and many more. The Leones, Triads, and Diablos are the factions situated in this area.
Staunton Island: The second district is Staunton Island. In this location, most business is done here, having the largest companies in Liberty City. This area is ruled by the rich and powerful. At the same time, the Cartel Yardies, and Yakuza reign in numbers all across this district.
Shoreside Vale: Finally, the suburban part of Liberty City is known as Shoreside Vale. Many Southside Hoods gang members and the Columbian Cartel will be found scattered across the region. Also, you will find Liberty City's commuter-belt where the following can be enjoyed: Basketball, swimming, five-car garages, and patchwork. Be careful, as a ton of gangs will still reside within these areas as well.
GTA 3 APK + OBB Download for Android - Unlimited money
Go ahead and get started with your path of crime and destruction by downloading GTA 3 APK full for Android. There isn't anything stopping you from getting into all of the dangers Liberty City brings. There's no other way to enjoy Grand Theft Auto Three on mobile.