GogoAnime APK 5.9.2
GogoAnime APK Download latest Version free for Android now. Enjoy tons of your favorite anime shows and movies from this streaming platform.
| | |
| --- | --- |
| Name | GogoAnime |
| Updated | |
| Compatible with | Android 5.0+ |
| Last version | 5.9.2 |
| Size | 4.7 MB |
| Category | Entertainment |
| Developer | Gotardo Anime |
| Price | Free |
What's your favorite anime? Can you think of something off the top of your head? Think long and hard about a list of your top selections of anime. Well, GogoAnime is sure to have whatever you are looking.
GogoAnime is a free streaming service that has been made available for Android mobile devices. This unrivaled streaming platform offers thousands of different anime television shows and at no expense whatsoever. All you need to do is pick up your device, tap on an anime, and begin watching. It's that simple!
Types of Anime Listings
There are many different genres of anime listed on GogoAnime for Android. You'd take an entire lifetime trying to watch all of the different shows and movies that are offered on this platform. So, take your tie and enjoy what you can.
Old classics like Digimon Adventures, Death Note, Gurren Lagann, Ghost in the Shell, Cowboy Bebop, and more are all present. Take a trip down memory lane and get blasted with nostalgia with all of these popular and timeless favorites.
But that's not all, you'll even fine the bet of the best shonen anime that are ongoing, or previously aired. Take a look at Naruto, Bleach, One Piece, Demon Slayer, Black Clover, Kenshin, YuYu Hakusho, and more! All of the greatest shonen heroes and villains take center stage with GogoAnime as your streaming choice!
There are many more genres of anime available like:
Horror anime for people who want to get a quick scare. The Higurashi series, Sankarea, Kabaneri of the Iron Fortress, and other great shows and movies would be found here.
Action Adventure, which is great if you want to experience an odyssey unlike any other alongside memorable characters. Inuyasha, Cowboy Bebop, Demon Slayer, Pokemon, Digimon, and many more fall under this category.
Thrillers will get your heart pumping and racing with some crazy scenarios and suspenseful moments that you will never forget. These would include anime like Death Note, Promised Neverland, and Paranoia Agent.
Comedy anime is also great to watch with your friends and family for a good laugh and some hilarious times together. Bobobo Bo Bobobo, Gintama, and other funny anime would be under this list.
And the list goes on!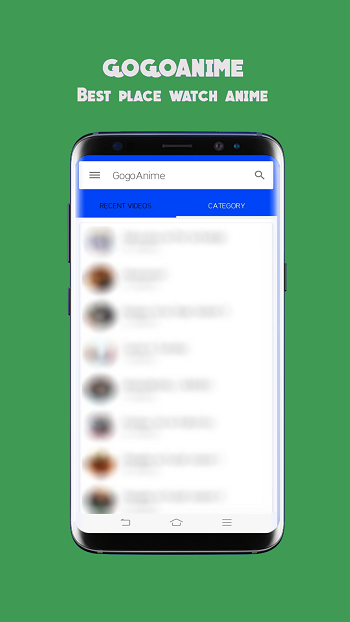 And the best part about all of this, it's all for free. Unlike some of the other services that you would find. In the end, there shouldn't be any reason not to choose this as your go-to anime platform.
More Great Features of GogoAnime
Get tons of amazing genres of anime, alongside an easy to use interface. There is never any trouble when searching for and selecting your anime of choice.
GogoAnime TV is regularly updated with the latest and greatest anime. There will always be a new supply of anime to come by. And, nothing ever gets old.
Register with your Google or Facebook account for even more features. You'll get regular anime suggestions and the ability to download your watches. Go offline and enjoy all the glory of the application.
Subscribe to GogoAnime to gain even more access to premium content and ad-free streaming.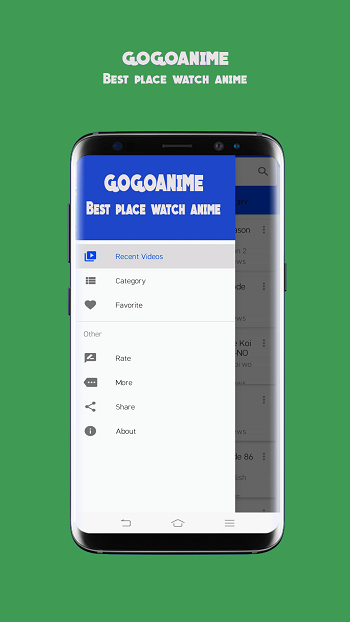 Unlike other streaming services, like Crunchyroll, the ads in GogoAnime will never interrupt you during your time watching your anime. So, never expect to have your show cur short.
GogoAnime APK Download for Android
After all is said and done, downloading GogoAnime APK for Android is the only way you can experience the charm of the app for yourself. A ton of different anime shows and movies are just waiting behind a single tap of your mobile screen. And the only thing stopping you now is the rest of this article.
That being said, there shouldn't be any more room for interruptions. If you are a HUGE anime fan, then that should be reason enough to download the GogoAnime TV APK. Shows like One Piece, Naruto, Demon Slayer, Dragon Ball, and many more of the most popular anime are all here to be accessed for free.
The time is now. Pick up your mobile and dive right into the magic.