GoCut APK 2.11.0
Do you want to impress everyone with your sick editing skills? With GoCut, you can easily achieve these thanks to the available effects. Enjoy editing today!
We take a lot of videos a lot of times. Whether we're at home or at the mall, we take videos to preserve memories and enjoy them later on. For this purpose, we edit them as well so we can upload them and share them on social media sites. There are so many videos uploaded on social media today that people are enjoying. If you want to take your videos to the next level, you should use GoCut.
This video editing app isn't your simply editing app as it focuses on glowing effects that you can only achieve with sick editing skills. These glowing effects have been trending for years now which you can achieve using Adobe After Effects and others. But with this app, you can achieve it easily and turn your videos into something awesome. Here, you're able to add magic neon spiral effects animations, neon cartoon and many more. There are so many amazing filters in this app!
Similar Video Editing Apps: Alight Motion APK and Powerdirector APK
A Powerful Editing App
There are a bunch of incredible smartphones today capable of shooting high-quality videos. Well, even entry level smartphones today can shoot videos that you can already upload in various social media sites. Since the world revolves around the internet nowadays, we use a lot of our time to post videos and photos. But if you want to make your videos stand out, you should start editing it using GoCut. This app perfectly replicates the glowing light effects you see on modern and popular videos today.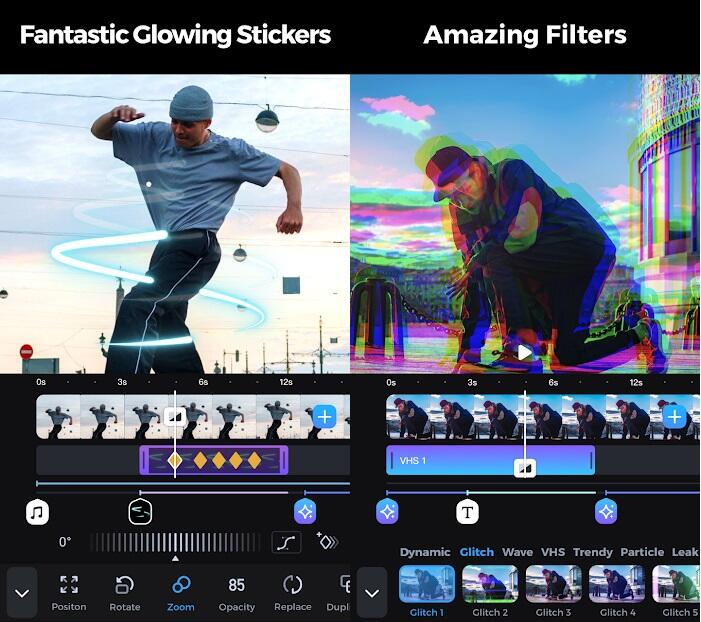 This app is perfect for various types of videos that you'll upload in social media. Here, you can achieve a glowing light effect that adds flavor to your videos easily and makes it more interesting. You don't need to have technical knowledge to achieve it as well as the app lets you use these tools easily. You can add these neon brushes as frame by frame and adjust it as you see fit. Then, you can also add other glowing effects which makes your video viral.
If you're someone who wants to step up their videos, this is a great app to use. Access a variety of animated neon effects, filters and a video editor!
GoCut Features
Video editing used to be a hard skill to learn. But with the existence of GoCut, anyone can easily edit stunning videos now!
Create Neon Effects – When you look at viral videos today, most of them have distinct features. Some are known for their wittiness and the rawness of the video but there are also others that capitalize on effects. These videos take time to make but the end results are satisfying! These videos have been taking over the internet over the past years and you can achieve them with Adobe After Effects. However, you can now also replicate the same effects using GoCut!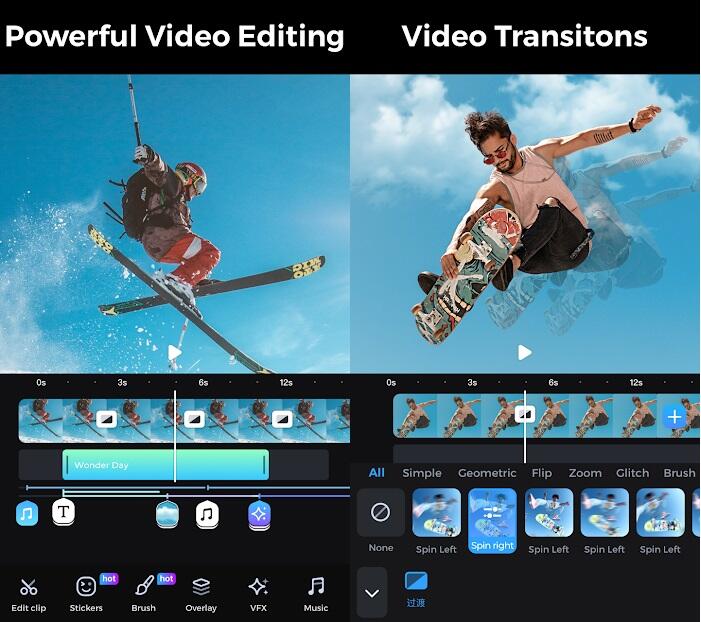 With this app from Like GoCut, the process has been made 10 times simpler and easier. Here you just need to select from the various neon effects available to add to your video. Or, you can draw using the neon brush and make it move frame by frame. Sure, it takes a bit of time to make these videos but the end result is more than enough to compensate for it. Aside from that, you can access a wide range of amazing filters!
Add a Variety of Neon Effects – GoCut features many neon effects that you can use and choose from today. Here, there are glowing effects that you can add as well as neon stickers. But what you're probably looking for is the neon art brush where in you can choose what to highlight in the video by drawing. You can then adjust it frame by frame so it moves to the right angles and positions. You can create twirling effects or any other effect you want!
You can also select from the different ones available such as angle wings, spirals, neon heart, star, pizza, music, rocket, beats, guitar and many more. You're free to add these to your video as you see fit and you can also adjust them!
Edit – Aside from that, you can access the basic tools here such as cut, add music, elements, adjust position, rotate, zoom, opacity, replace, duplicate and many more. The app features multiple layers which allow you to create complex videos as you wish. Moreover, you can adda variety of effects and adjust them as you see fit.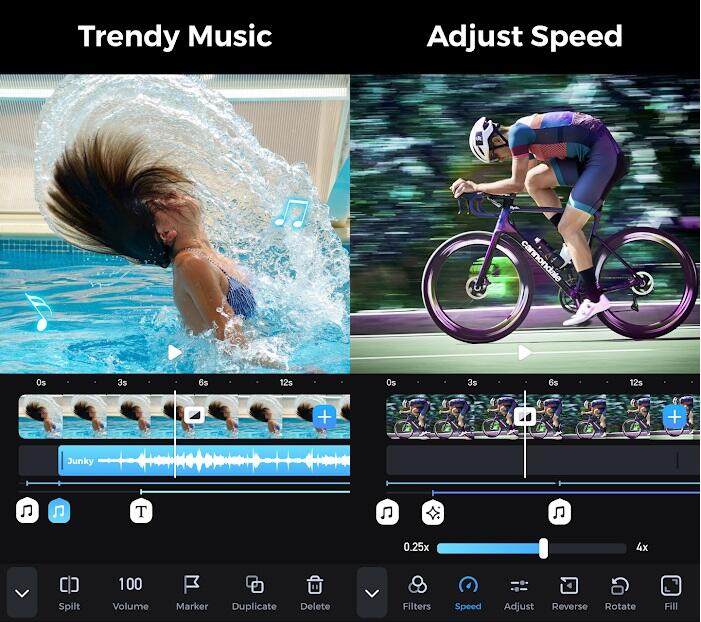 Add Filters – Aside from the various neon lights you can add, you can also select from various filters. Here, there are different ones such as Dynamic, Glitch, Wave, VHS, Trendy and many more! Each of these categories contains many different types for you to choose from.
Download GoCut APK – latest version
Show off your insane editing skills with your videos today thanks to GoCut! Access a lot of modern effects and filters now.