Game of Warriors APK 1.5.11
Download Game of Warriors APK Latest Version free for Android. One of the best tower defense games available in the Android App Store now!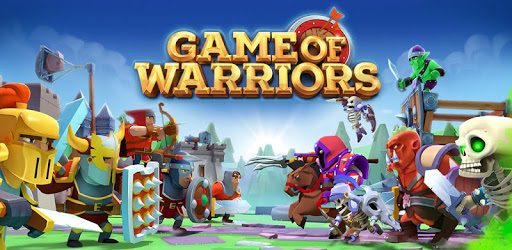 Here, we have an action strategy based game for people of all ages. Download Game of Warriors for Android to conquer territories and defeat rivals, alongside different soldiers.
You will be in control of different classes of gladiators in order to defend your base, while also attacking ahead.
Evil kingdoms are to blame for the current circumstances of the game. The isolated survivors of the past onslaught are what you are controlling. Your main goal is to reclaim the lands back and to ultimately reign victorious.
Playing Game of Warriors
As a TD game, you will need to send out your warriors in order to protect your base at all costs. Make sure to organize your resources and play accordingly – keep a game plan and strategy in mind.
Game of Warriors operates with a timed resource system. Once you send out a Unit, you will need to wait a certain amount of time before you can use another. This is where tactical thinking will take place. Should you send your weaker units out first to save on time? Or will you send your stronger ones to stand their ground while you recharge?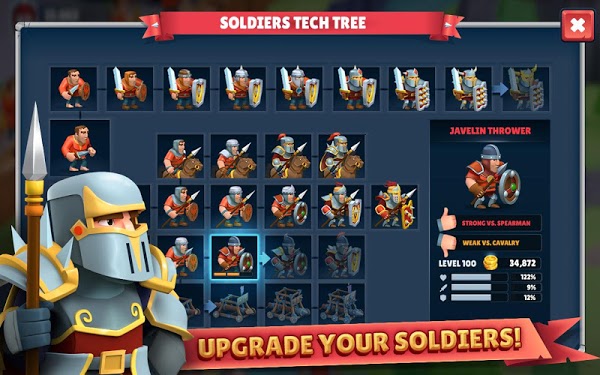 Additional Features
Fun and addicting Tower Defense gameplay. Easily accessible for players of all ages.
Over 1500 different defensive waves to play through. Enjoy all of the challenging forces and strategize your defenses.
4 different heroes will be under your control. Get to know their abilities and use them accordingly to claim victory.
30 different soldiers are also available to upgrade. Make sure to use your resources wisely and upgrade all of your soldiers to competence.
Also, you'll have aces to more than 1000 building upgrades. This is important to keep your base strong. A strong foundation will last, even when your warriors aren't strong enough to get the job done quickly.
4 different enemy classes are available to conquer. These will include goblins and skeletons. The most bad of the bad are trying their best to destroy your defense and put an end to the rest of the world.
Utilize different skills in the game to get the upper hand. There are 15 different passive skills, as well as 3 active skills. Look over your selection and make sure to use them in accordance to your own strategy.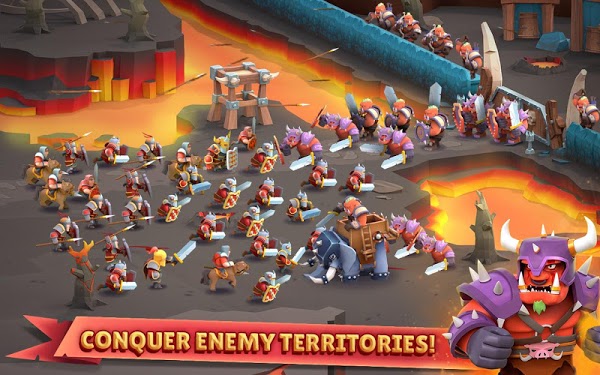 Game of Warriors APK Free Download
Get the modified version of the game if you want to take a few shortcuts ahead of the average users. These features will allow you to skip all of the tedious grinding and boring leveling process of the game. Who would want to go through all of that mundane work in a game meant to have fun?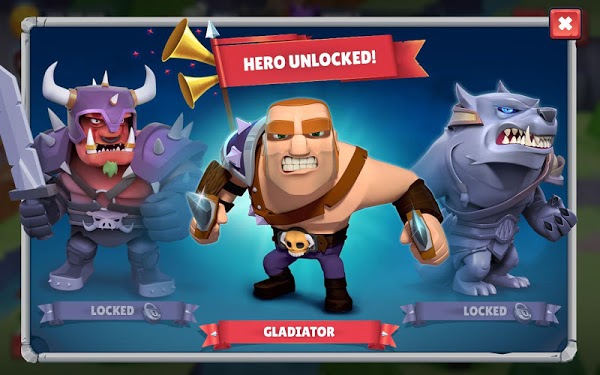 Unlimited Coins (increase when spent)
With these features, you can get straight to the action without having to worry about all the boring grinding in between.