Friday Night Funkin APK 0.2.8 build 1
Are you a musical genius? Prove your worth to your girlfriend's father in Friday Night Funkin! Press the right keys in tune to the music to get a kiss as a reward!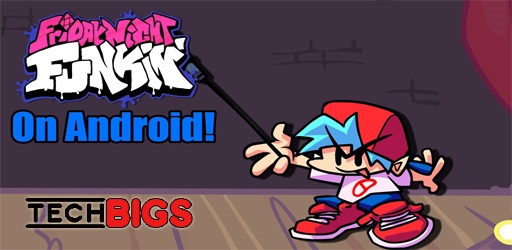 | | |
| --- | --- |
| Name | Friday Night Funkin |
| Updated | |
| Compatible with | Android 5.0+ |
| Last version | 0.2.8 build 1 |
| Size | 166 MB |
| Category | Music |
| Developer | Friday Night Funkin |
| Price | Free |
Plenty of music-related games are being created every so often. These games are popular especially to music lovers who can't get through the day without music. Friday Night Funkin is a popular PC game that has been adapted to a mobile game. In this game, you only mission is to get a kiss from your girlfriend by getting permission from her father! To do this, you'll need to outperform him on a sing-off.
We say sing-off but in reality, you'll just need to press the right arrow keys at the right time. It sounds easy until you get to harder levels where the tempo is much faster. Can you still get permission from her father when your love is on the line? Try your best in this funny and entertaining music game now.
Participate in a Sing-Off
In modern games, there are plenty of things you can do when it comes to music. But the most common games involving music seems to be the rhythm-type ones. This is where you will just tap different keys to correctly time them in accordance to the music being played. In Friday Night Funkin, this is exactly what you'll be doing except with a few twists here and there. First, you'll need to get the permission of the father of your girlfriend to get her kiss.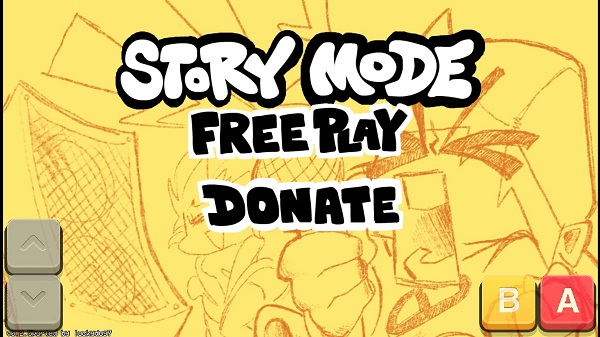 Then, you'll need to battle each other in sing-off to prove your worth. This is done by trying to out-sing each other by tapping the right keys in sync to the beat. The more accurate you are, the more the green bar will move. You can practice in the game if you're a complete beginner before going to the battle. There's also a Story Mode and a Free Play where you can do whatever you want.
Overall, the game follows the PC game closely and it gives users a different type of visuals from the ones we're used to.
Friday Night Funkin Features
Do you want to impress your girlfriend's father so bad you participate in a sing-off? Prove your worth in Friday Night Funkin and sing to the beat!
Music Rhythm Game – If music is your passion, then you must have played a lot of these games by now. After all, there are thousands of music-related games available to be played right now. However, if you're looking for a game that isn't available anywhere, try Friday Night Funkin. This exclusive game is from the same popular PC game loved by many. Here, you'll need to prove your worth by singing!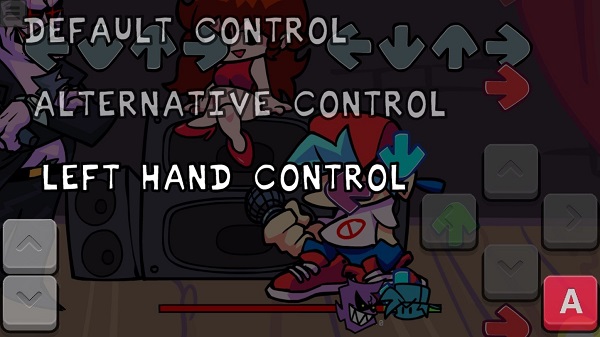 By singing, you need to hit the right arrow keys as they pop up in different times. This is in response to the song that's being played in the guise of you singing. But here, you'll battle a lot of people including your girlfriend's father to get his permission. The more accurate you are, the more chances of you winning!
Story Mode and Free Play – In this world, no problem can't be solved by a sing off! In Friday Night Funkin, that's exactly what this game is all about! First, you'll battle your lover's dad so that you can get a kiss from your girlfriend. Then, you'll be on a fun battle spree against top singers! Aside from that, you can practice freely in the Free Play so that you will be ready when the time comes.
In this game, you'll also need to take note of the progress bar below the screen as this indicates how close you are to winning. When the green bar is more visible, it means that you're winning. But when it reaches the end and it's red, you'll lose!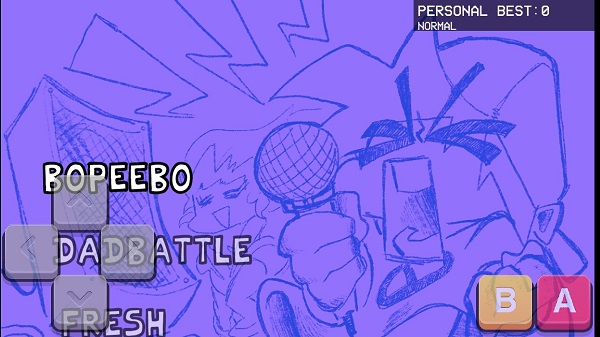 Various opponents and songs – Aside from fighting the dad, you'll also get to experience battling other expert singers in here. You'll sing different songs that have fun beats and different tempos. The further you get, the harder the songs will be! But you just need to be quick and be accurate and press the right keys at the right time to win.
Visually-appealing graphics – Friday Night Funkin isn't the normal music game where it's in 3D. The characters are drawn in thick lines with vivid colors. Then, there are also fun locations in here that will test your limits! Enjoy a visually-appealing game now!
Straightforward controls – This game probably has one of the easiest controls. There's a virtual arrow keys pad on the screen that you can easily tap.
Night Funkin APK
Can you fight for your love using music? Download Friday Night Funkin now and prove your skills and worth!