Football Manager 2020 Mobile APK 11.3.0
Download Football Manager 2020 Mobile APK – latest version – for Android to build your dream football team and climb up the leagues to become the best.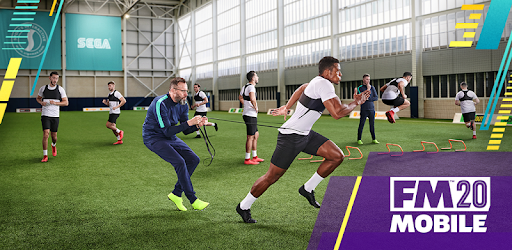 | | |
| --- | --- |
| Name | Football Manager 2020 Mobile |
| Updated | |
| Compatible with | Android 4.4+ |
| Last version | 11.3.0 |
| Size | 0 bytes |
| Category | Sports |
| Developer | SEGA |
| Price | 8.99 |
| Google Play Link | com.sega.soccer |
Who hasn't dreamed of building and managing their very own football team? In Football Manager 2020 Mobile, you can choose the best players to include in your star lineup and take the challenge to your rivals to climb up the leagues.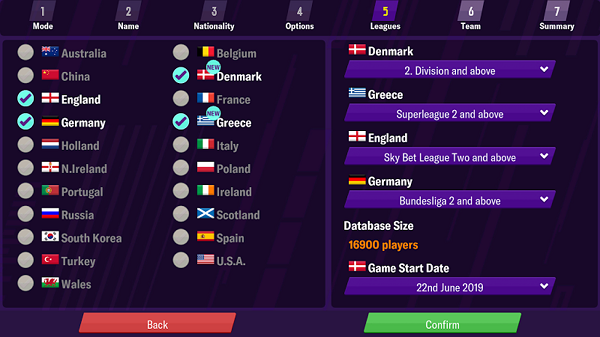 Buy new players for your team to win more matches and make even more money, then build your own epic stadium to show the world that you mean business. Once you're a top performing team, you'll be able to afford some of the world's most accomplished players and build the team that you always dreamed of having.
Football Manager 2020 Mobile is up there with FIFA and PES, being one of the best and most detailed football games currently on the market. Play through more than 60 leagues from 21 of the world's best footballing countries.
You can play with some of the world's best players, build rivalries with other teams, talk to the media, watch it all play out on match day, and more.
Football at its best
As the name suggests, the game is mostly focused on the management side of football. The game does have a 2D interface which will let you watch the action play out, but it doesn't show you 3D detail like FIFA does. That being said, if you're interested in the management side of things, then this is certainly a game for you.
Reformed UI: Football Manager 2020 Mobile has a completely revamped user interface, which makes managing your team and dealing with your responsibilities much easier than ever before. You can see everything in the various tabs and management screens, and you can stay up to date on the latest developments in the game with up-to-the-second information about what is going on.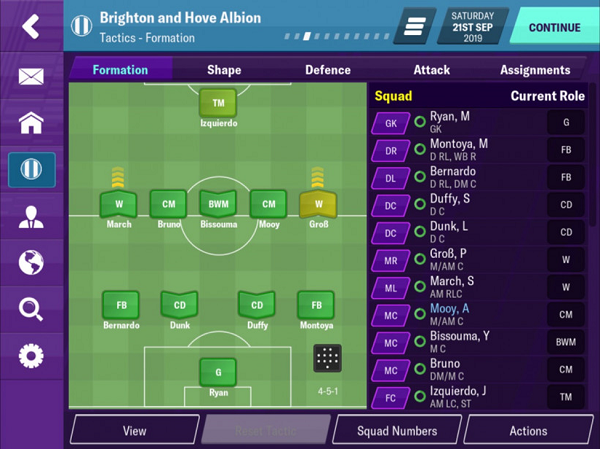 Youth team: Get those promising young players out on the field and see if they have what it takes to work their way up to the U21 team. This could be the next big face of football, so make sure that you're paying attention to them.
Media and news features: Show the world how events on the pitch are effecting your players and manage their happiness. Don't be the one to find out about how unhappy one of your players is through the newspapers – keep on top of it and let the news be all about the good side of things.
Rivalries: Your team will no doubt make rivals with someone. Let this happen and then experience the thrill of playing against your rivals. This will affect the game and how it plays out. Keep a lid on the tension and make sure that your players are always prepared to meet the challenge.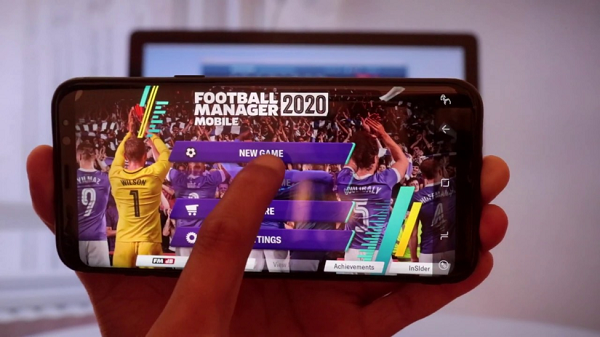 Feel the excitement. The 2D match view will bring you as close to the action as you'll ever get in the Football Manager series. Constant developments will be shown to you and you'll gradually get an idea of your team's strengths and weaknesses.
How to play Football Manager 2020 Mobile
When it comes to starting out in Football Manager 2020, there are a few things that you'll need to do before moving on. The beginning of the game is all about setting up your team's identity and the players in it. This is where you get to create the seed that will later on grow into your great and inspiring football team.
First, you'll choose your team's name and nationality. Then, you'll choose the first 11 players in it. This is a crucial first step and, of course, you'll want to be making sure that you've got a well-balanced lineup of player to kick off the game.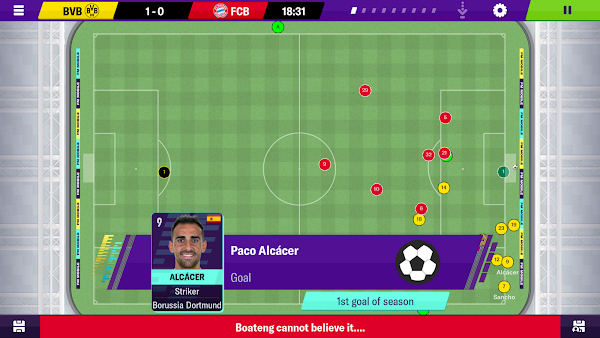 Once you're up and running, you'll want to pay close attention to scouting reports – all of the time. Your scouts will give you pretty accurate information about style of play your opponent is going to adopt in the next game – whether they'll be playing aggressively or defensively, or whether they'll be going Free Willy with the tackles. Reading them can help you to structure your team in the best way possible for the next game.
Once you're in the game, make sure that you're making substitutions when necessary. This is especially true in the second half of the match, when some of your players will no doubt be very tired. Making the right swap at the right time can mean the difference between reigniting momentum and falling apart on the pitch.
Football Manager 2020 Mobile APK
Want to be able to compete in major tournaments from matches? Downloading the all paid content will be unlocked and cleared for license checking for Football Manager 2020 Mobile to make the game easier.
Football Manager is now updated and added with many new features, you can experience with Football Manager 2021