Flippy Knife APK 2.0.8
Download Flippy Knife APK – latest version – Free for Android and test your knife flipping skills! Can you do a lot of combos and beat other records? Test your skills now!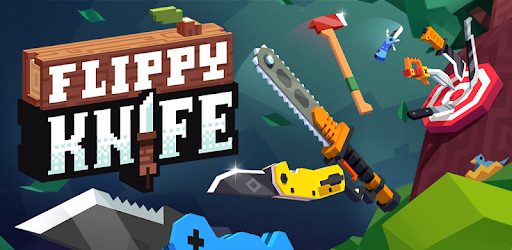 The bottle flipping challenge became popular in 2016 after a viral video of a teen did the challenge at a talent show. From then on, it became so big that even popular athletes, celebrities, and politicians joined in on the fun. It also spawned countless mobile games that you're probably tired of playing right now. But what if you could play a unique concept on this same challenge?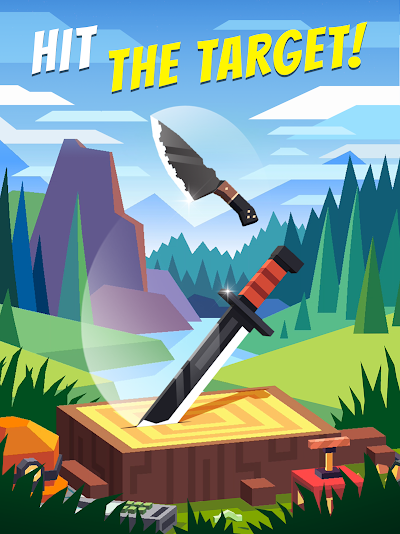 Meet Flippy Knife, a knife flipping game that has over 10 million downloads in Google Play Store. In this game, there are tons of knives you can throw in the air to try to land it perfectly. Aside from that, there are tons of features you don't want to miss! Read on below!
What is Flippy Knife?
You've probably done the water bottle flip challenge numerous times. Or if not, you may have seen people doing it on social media. It's simple, fun and addictive. But it's not the first time someone did it, it just became a trend after it was performed in a talent show.
Flippy Knife offers a different take on this popular challenge – using knives! In this game, you need to throw the knife in the air and land it successfully. It's just as hard to do in this game as in real life! But in this game, you get to play with different types of knives that range from normal to outright ridiculous! These include badge knives, guitar knives and even guns with knives! This is where the fun truly starts. Try to beat your high score to show your friends! Read on to learn more.
Features of Flippy Knife
Flippy Knife is a game that allows you to have infinite amount of fun with different knives. However, the game offers much more than just that! Here are its features:
Epic gameplay – The developers took the popular trend and added a unique twist to it. That's the simple premise to Flippy Knife. In this game, your goal is to flip the blade so that it lands with in the wood perfectly. To do this, you need to have incredible luck and understanding of physics. If you can land the blade consecutively, you'll get higher scores and rewards!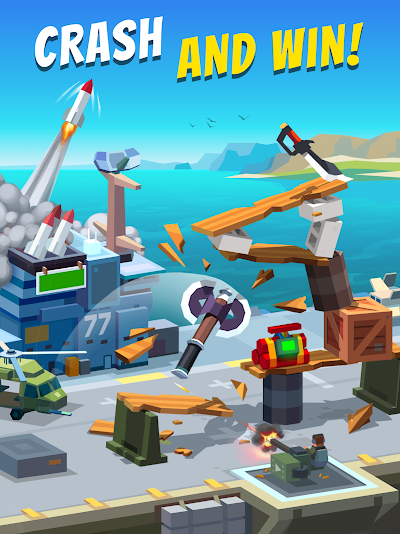 120+ Blades – The true fun lies in testing different types of blades in this game. There are more than 120+ blades to collect! There are normal swords, flamethrower blades, shuriken blades, scythe and more! Of course, they cost money to buy but you can do so when you score many points. Each blade is different so you need to adjust your aim in order to land it successfully. It takes time to get used to but it's definitely worth it!
7 Different game modes – In this game, you can play in 7 different game modes and locations! You can try the classic one where you need to land it in a flat wood. But there are other modes such as a dart board or in wood that are arranged in descending order. Try a lot of modes and master them!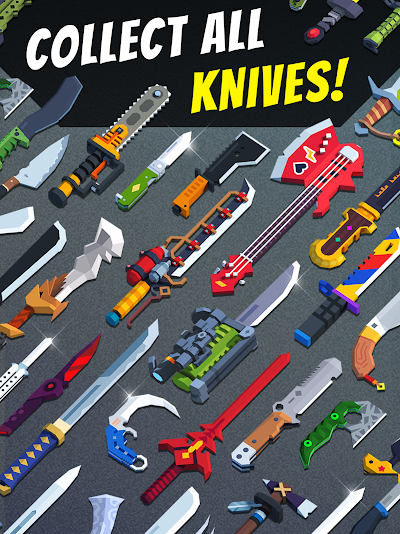 Awesome graphics – What will truly attract gamers to play Flippy Knife is the epic graphics. The graphics is similar to Minecraft but with more modernity. The locations are just so eye-popping!
Easy controls and realistic physics – To play this game, you'll need to have a great understanding of physics. You can't just land the blade perfectly without it. But the controls are easy enough to master.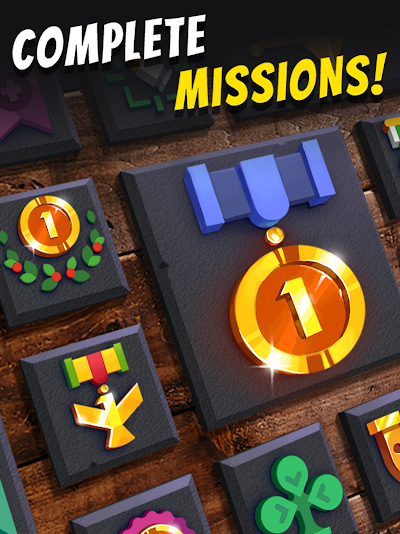 Award badges – This game also has over 50+ award badges so you can boast your skills!
Flippy Knife APK
Flippy Knife is a game that will put your blade throwing skills to the ultimate test! Download the unlimited money now to unlock all the blades!