FiLMiC Pro APK 7.6.3
Download FiLMic Pro APK With cinematographer kit - Latest Version free for Android. Use tons of different editing and effects to create the perfect and professional hd manual video camera.
Get the easiest and most accessible app for video making and editing. FiLMic Pro for Android has all the tools you will ever need to begin making and adjusting some amazing videos to share with the world.
As such, there are any different rewards and acknowledgements to back up these claims:
Best App of the Week: Time.com
Best Video Camera App: Best App Ever Awards, as well as TUAW and Editors' Pick
Editors' Choice: Film Riot, Macworld and Wired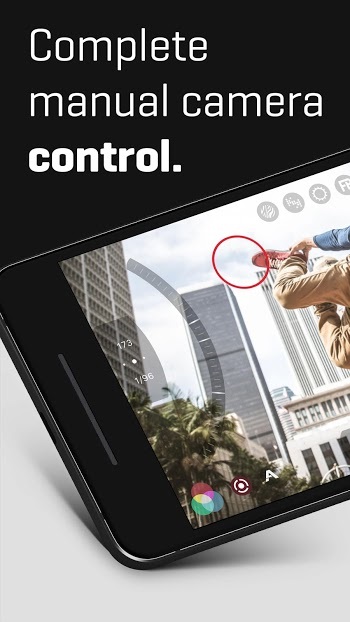 There are many, many more claims that have solidified FiLMic for Android as a highly renowned application that everyone should have. So, if you haven't already, add this app onto your Android library.
Various FiLMic Pro Features
Main Features
Dual arc slider controls. These can be used for exposure and focus adjusts.
Get some amazing zoom rocker controls too.
Get many different custom presets which can be used to balance white light and other aspects of your video.
Super easy user interface. Get simple custom content management options to easily record, adjust, and fine-tune, and upload your videos without any difficulty.
Favorite your favorite clips and to keep them standing out above the rest and easy to log.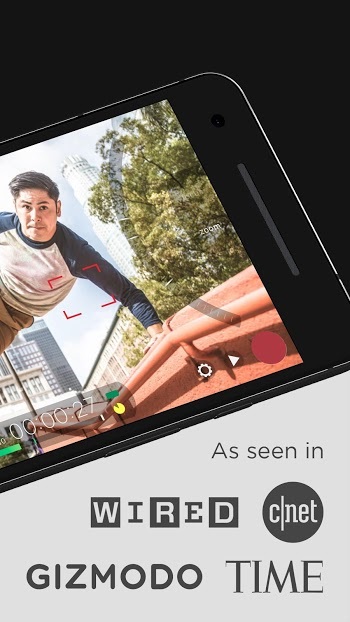 Additionally, you can even upload and share multiple batches of videos at a time.
Standard VideoCam Features
These are all of the additions that we think every videocam should come equipped with. As such, these are all included with the FiLMic Pro applications:
Various shooting styles to match with the skill level of the user. These include Manual, Hybrid, and Standard modes.
Also, different orientations for your videos. Either go with a portrait view or landscape, depending on the situation.
Speed zoom features that vary.
Get some smooth looking videos with alternate frame rates. Go 60, 120, and even 240 FPS. Although, this will depend on the specs and hardware of your mobile device.
Additionally, speed effects are necessary to portray different instances in your video Slow motion and fast motion are both incorporated to the FiLMic Pro Video Maker app.
Aside from speed, time is also a variable, which users should be able to manipulate. To that extent, time lapse mode is also a feature included.
Also, reduce noise in your recordings with stabilization. This is a must-have addition for dynamic video making.
In addition, the ability to adjust your video setting after recording is a necessary function to have on your videocam. This app can edit exposure, saturation, color, tint, and even contrast.
There are many more specific features which should always be present within a videocam.
FiLMic Pro Paid Features
Here are the Pro features which can be obtained for the price of just
Adjust the lighting with the highlight and live shadow fixing features.
Saturation not looking the best? You can have these instantly spruced up with the live adjustments to vibrance, RPG, and saturation.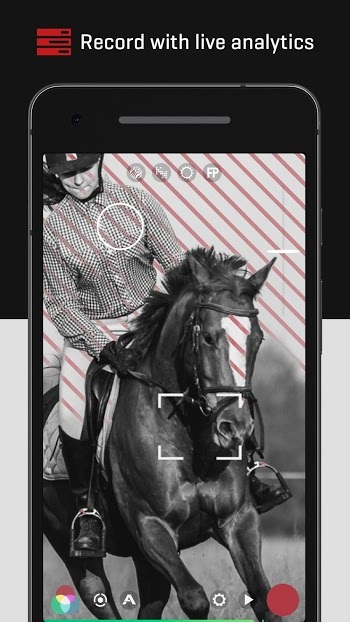 Get different gamma curve controls: Dynamic, LOG, Natural, and Flat.
FiLMic Pro APK Free Download
Getting the FiLMic Pro unlocked APK will allow you access all of the premium features without paying a single penny. Why would you need to go through a pay wall, just to access features which should already be given to you?
With that said, there's nothing stopping you from accessing the full version of this video making app now.
Go ahead and download the FiLMic Pro App full unlocked free for Android today and start your expert video editing.
Similar photo editing apps: Inshot Pro Apk and Reface Apk