Fate/Grand Order (English) APK 2.54.0
Download Fate Grand Order APK fate go apk Latest Version free for Android. The amazing turn-based battle JRPG from the great Anime of the same title.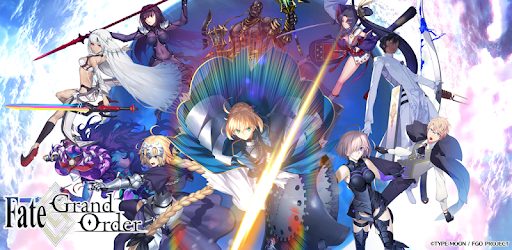 The time has begun to enter Chaldea the world of Fate Grand Order. Control various servants at your disposal and fight to preserve the future of the world.
So, download Fate Grand Order for Android to continue.
Introducing the World of Fate Grand Order
Beginning the game will introduce you to the unique story. To begin, you will need to select your gender and name.
Each story beat is told in a graphic novel fashion. You can choose varying answers to different question during the story. This adds some personality into your gameplay experience.
The story will be presented in various sections. In order to proceed with a story quest, go to your locations and select the icon which displays Next.
Your story will begin to unfold from this point on…
Gameplay
Now, getting into the actual gameplay aspect – Fate Grand Order (FGO) introduces strategic turn-based RPG elements to the table. You are given a selection of up to five different cards to utilize your attacks.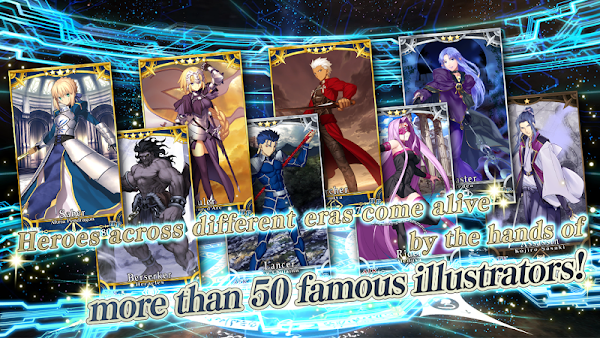 Each card has a picture of a character displayed. Depending on the character, this will determine who is attacking in the sequence. Though, you may only select three cards from the selection. Either, one for each of your characters, or multiple cards of the same type.
However, selecting three cards of the same type will unleash a Brave Chain. This is where your singular character will unleash the three attacks PLUS one additional attack to deal massive damage.
Also, selecting three cards of the same color will activate a special combo effect from the corresponding color:
Green: Quick Chain – (Critical Rate UP) Increases the Critical Rate of your next turn
Red: Buster Chain – (Attack UP) Raises attack power the same turn this combo is activated.
Blue: Arts Chain – (NP Gauge UP) Increases the NP Gauge, which is used to activate Noble Phantasm.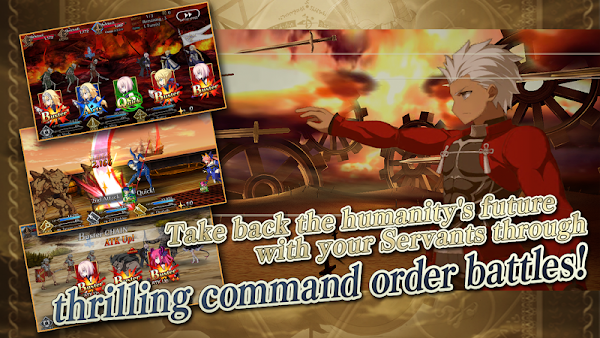 Noble Phantasm: Once the NP Gauge of a servant has reached 100%, you will unlock their Noble Phantasm card. These moves will be displayed with some beautiful animations and effects to unleash devastating abilities.
Graphics and Sounds
First, the graphics and visuals of Fate Grand Order are amazing. The game is presents itself in a unique 2D art style. The animations of each servant is also smooth and feels natural. Aside from this – when playing the story, you are greeted with some nice character art. Each character of the game is drawn and crafted in spectacular anime art styles.
We give the graphics of Fate Grand Order an 8/10.
Aside from that, the sounds and music are also pretty good. The gameplay has full voiced servants and cast members. When an attack is unleashed, each character will quote one-liners. In addition, the music is also quite nice. The game showcases an original soundtrack (OST) for its players.
Anyone can play the game enjoy the sound quality, without having to mute or play their own playlist. All in all, the sound and music scores about a 7/10.
FGO JP APK Free Download
Don't forget to choose the modified APK when selecting a version to download. With this, you get a few extra benefits to improve your gameplay experience, overall.
With this addition, you can get a head start in many of the different aspects of the game. So, go ahead and download the APK now!