Exos Heroes APK 6.9.0
Download Exos Heroes APK Latest Version free for Android. Throw yourself into adventure as you search for the missing sword, "Exestruk" in this Japanese style RPG.
Where is Exestruk?
The Exos continent is being threatened by a great evil…
Bitru, the legendary dragon…Zeon, the treasure hunter. These two mighty heroes have teamed up in order to find the missing "Exestruk" sword. There are many adventures to unfold as you explore in the free world Japanese RPG. Get ready to download Exos Heroes for Android.
This Fairytale world has many magical experiences and mysteries to uncover, as you make your way through to Exos continent. All the while, collecting more heroes to your team. To be exact, there are a couple hundred heroes that are collectible within the game.
Additionally, you'll play Exos Heroes with beautiful visuals and graphics. The game offers a unique anime art style for each character, which can be fully appreciated in-game.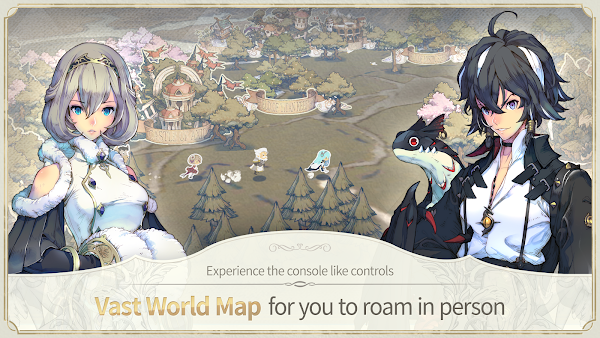 Not only that, but each character is brimming with personality. The game features a well cell-shaded design, alongside decent voice acting. This combination leaves for some very charismatic and likeable heroes. Just watching them animated, you instantly know what they're all about.
As a hero collecting game, there is a "GACHA" system involved. What is GACHA? Basically, a GACHA game is a game that works similar to a gumball machine. Once you've invested your money into the system, you are given a random hero to utilize.
Furthermore, sometimes you'll get the same color gumball. Other times, you'll get an extremely rare gumball. In the end, it all decides on your own luck.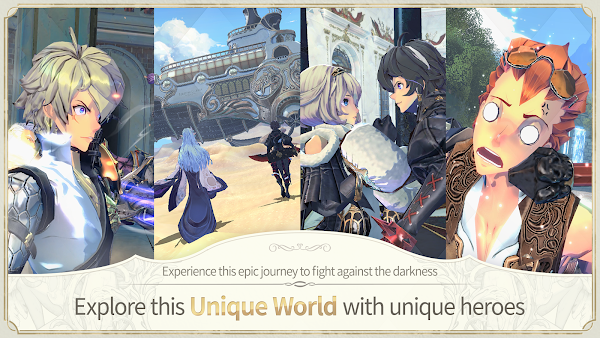 With each hero having their own specific ranking and rarity, you'll need to fish for the best ones. Don't feel satisfied with a 3-star Hero. Don't stop until you've gotten that legendary 5-star hero!
More About Exos Heroes
When playing through Exos Heroes, you'll learn many more amazing details. Uncover all of these additional parts of the game:
Eventually, in-game you will discover a rideable airship, which will be used for traversing Exos.
The open-world map is vast and ever-exciting to explore. Roaming is incentivized, although we also recommend playing the main story of the game.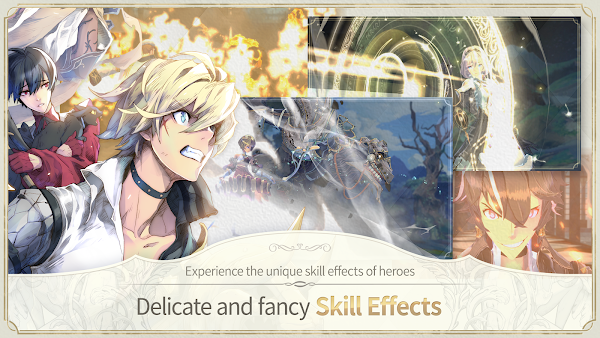 Traditional turn-based RPG gameplay, with an added feature. The "Break" system allows for each character to gain an advantage or disadvantage in battle, depending on their attribute. Learn type advantages and use it to formulate an unstoppable team of fighters.
In addition, characters have special skills which can be used by expending Mana.
Fully-voiced 3D cutscenes added with amazing 2D art style textbox scenes give variety for everyone. You can change the voice acting languages from English to Korean or Japanese.
Learning the Gameplay
As a turn-based JRPG, it's very easy to get used to how the controls work. Tap, tap and more tap is all that is needed. In fact, you could play with one hand, and even multitask through various actions. Nevertheless, Exos Heroes, does live up to the hype by not having a well-known IP already.
That being said, just tapping isn't enough to claim victory. You'll need to learn the different types of the game. Luckily each character type is displayed in their stats.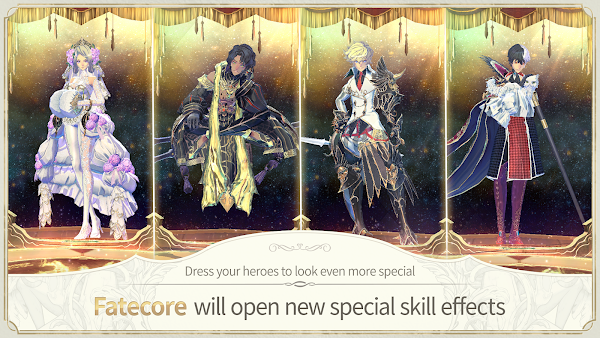 GACHA games also have poor power scaling system in place. The lower star heroes could never dream to compare to the awesomeness of 5-star heroes. You'll just need to try your hrdest to collect the rarest character ahead of time.
After learning the gameplay, you could also hit PvP to test your luck against other players. Remember to devise a good strategy with a competent team to execute your plan.
Download Exos Heroes APK For Free - Latest version