ES File Explorer File Manager APK 4.2
Download ES File Explorer APK - latest version - free for Android to get an app that helps you manage all the files on your phone, for free.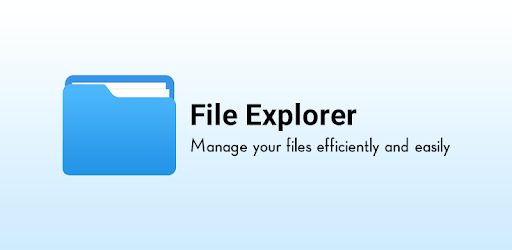 ES File Explorer and File Manager is an app designed to make it easier to manage all your files on your mobile phone. From pictures and videos to data and music, you can store all your files in an easy-to-manage database with lots of added benefits and features. This app is totally free, and has been developed to reduce the battery usage of managing your data. You will also find many of the features and data management tools you'll find on a desktop computer, but shrunk down into a more easy-to-use size on your phone. Read on to find out more about ES File Explorer.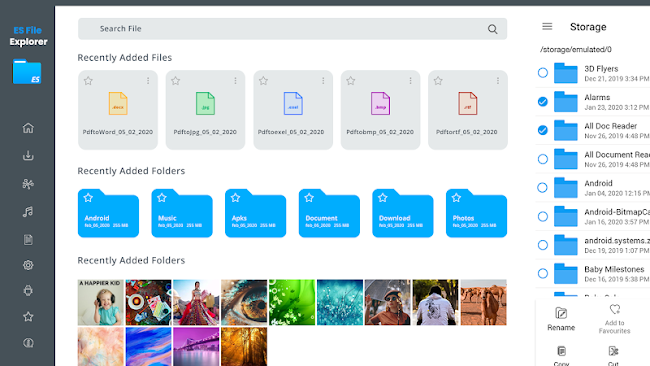 You can manage your photos, videos and music all in one place. This app has been designed to clearly lay out which files you have on your phone, and can be used to manage APKs and other more technical data files. You can multi-select your files, cut, copy and paste, move files from one area to another, and create folders to organize your phone's files. The data is easy to manage when you also create bookmarks and shortcuts for your most regularly used files, whether it be your favorite songs or pictures. Here are the best features of ES File Manager.
Best Features of ES File Manager
Here's our rundown of the best features of ES File Manager, which include some of the easiest-to-use management features available on mobile. This Android app is specially designed to run well on mobile phones and has plenty of built-in features that make it easy to manage your data and files with a few taps of your fingers. Check out this detailed run-down of all the features of ES File Manager and why you should download it today if you're looking for a top file management app for Android.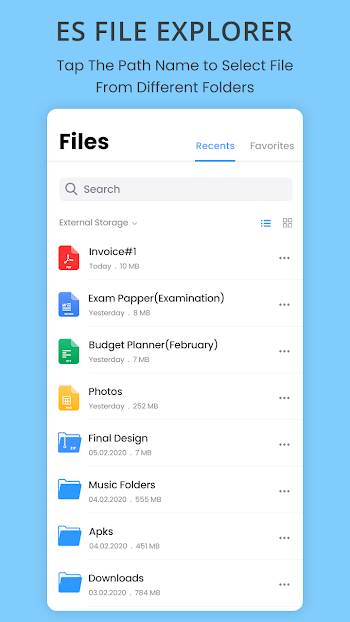 Organize Your Files
This app has a lot of different features that help you to organise your files, whether it be with files or bookmarks. If you ever feel like your phone has become too full of clutter, ES File Manager is the best way to make sure you keep on top of everything inside your phone. You can set custom images as your bookmarks so that it's easy to remember where everything is stored. You can organise your videos, pictures and other files better than ever before.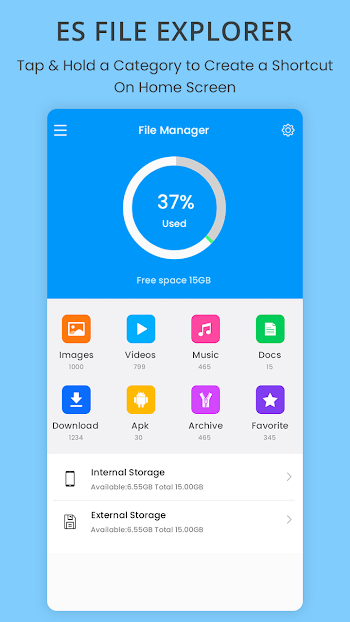 Simple Interface for Android
Your files are easy to store and manage on ES File Manager, without having to use any other complicated third-party apps. This app will keep track of your apks, videos, music and other photos without having anything too complicated on your phone. Store everything in a straightforward way to make your Android easier to use, and clean up those files which are taking up valuable memory on your phone.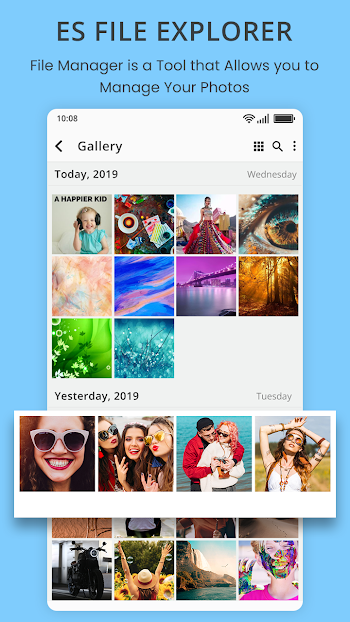 How To Organize Your Files in ES File Explorer
All the files on your mobile phone will automatically be accessible inside ES File Explorer. All you need to do from there is start to organise them inside the app. Change the bookmarks, folders, and cut, copy and paste files wherever you want them to be. You can keep track of how much memory is being used on your phone and delete files if there isn't much space left. This is the best way to use your Android phone efficiently.