Dynamic Island APK 1.2.1
Download Dynamic Island APK latest version Android and get all its benefits, like anyone using iPhone 14 Pro & Pro Max. It is simple to install and easy to use.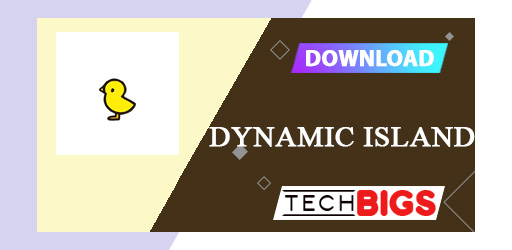 | | |
| --- | --- |
| Name | Dynamic Island |
| Updated | |
| Compatible with | Android 5.0+ |
| Last version | 1.2.1 |
| Size | 2 Mb |
| Category | Lifestyle |
| Developer | Techrushi |
| Price | Free |
About Dynamic Island APK
Dynamic Island is a cool feature that lets iPhone users interact with their phones more intuitively, saving them time. It is designed as a pill-shaped, black cutout on the top of your home screen, which contains a series of toggles that let you quickly turn on or off different settings.
This feature perfectly blends the hardware & the software of your device, adapting different activities, alerts, and notifications. It has been carefully designed to be unobtrusive, so it does not get in the way of your device's other functions.
Whether you're a casual user or a power user, Dynamic Island is sure to make your Android phone experience more efficient and enjoyable. It will give you a premium feel, only available to iPhone 14 users!
How Dynamic Island APK Works
Apple designed Dynamic Island to help users quickly manipulate different settings on their iPhones. The toggles in the pill-shaped cutout allow users to turn on or off different features with a quick tap. For example, when the Uber App is on, you will see all the activities without necessarily opening the App.
The dynamic island expands or contracts depending on the number of activities. In other words, it adapts to what you're doing with your phone.
You can also long-press on an activity to expand a given activity/notification and get more options. For example, if you're getting an Uber, you can see the route, fare, and ETAs without even opening the app.
If you're getting a notification from Facebook, you can quickly like, comment, or share it with unrivaled convenience.
This is just a small taste of what Dynamic Island can do for you. We're sure you'll find many more ways to use this amazing feature.
Increase Your Productivity
Whenever we get notifications, we are forced to unlock the phone and check the App. With Dynamic Island, you will be able to quickly see & act on notifications. This will save you a lot of time and increase your productivity.
Its dynamism also enables you to monitor live updates. This is a plus features for sports fans as they can monitor a game's progress without even having to unlock their phones.
You can also use it as a quick-access panel for frequently used settings. For example, you can quickly turn on/off the Bluetooth and maps with just a few taps.
There are endless possibilities for how you can use this feature to increase your productivity. We're sure you'll find many more ways to use it as you get more familiar with it.
What is Dynamic Island APK Download Android?
Now that you understand how Dynamic Island works on iPhone, it is time to get the Android version. Dynamic Island APK is a simple and easy-to-use app that brings all the benefits of this amazing feature to your Android phone.
Just like the iPhone version, this application is designed to boost your productivity by allowing you to quickly check & act on notifications without even unlocking your phone.
However, the Android version only has two main features, including:
Phone Charging Animations. This shows a beautiful and realistic animation of your phone's battery charging. You will see the battery level increasing as it charges & the time remaining until it is fully charged.
Bluetooth Earbuds. This allows you to connect your Bluetooth earbuds to your phone with just a few taps. No more fumbling around with settings! You will also regulate the sound level and quality of your sounds without navigating complicated settings.
Despite its limited scope (compared to the iPhone version), Dynamic Island APK Xiaomi/Samsung/any other phone is still a great productivity tool. It is lightweight and won't burden your phone's resources.
How to Install Dynamic Island APK for Android
This APK is only available from third-party sources. Once you identify a reputable source, you can follow these simple steps to install it on your phone:
Download & Grant Permissions. This application will require several permissions to work correctly. You can follow the prompts to grant the necessary permissions.
Open the App for Set-Up. Once you install the app, you will resize your notch to the desired size & then follow the on-screen instructions to complete the set-up process. You can use the slider to increase or decrease the size of your notch.
Enable the App to Run in the Background. You must toggle the "Feature Not Turned" option to the "On" position in your phone's Settings. This will ensure that the app can continue to run even when you're not actively using it.
Choose Your Toggles. After you're done with the set-up, you can choose which toggles you want to have in your dynamic Island. This APK supports Bluetooth earbuds & phone charging animations.
Conclusion
Dynamic Island is a super creative and helpful app that can change how you use your phone. While it was designed for iPhone 14 Pro and Pro Max, you can also get the Android version (Dynamic Island APK) from third-party sources.
Both versions are designed to help you save time and improve UX. The Android version is more limited in scope but still has two great features, including Phone Charging Animations & Bluetooth Earbuds. Try it and boost your productivity today!