DroidCamX APK 6.15
Do you need a webcam for your computer? Don't buy a new one yet as you can use your phone instead! Download DroidCamX to use your phone as a webcam.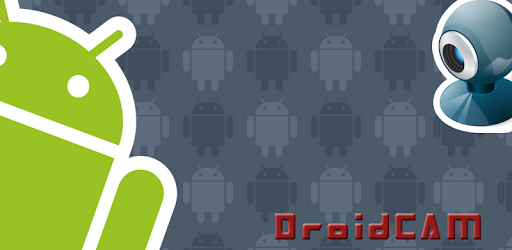 Ever since the pandemic struck, a lot of us have been working from home. Although many companies have asked their employees to come to work, the majority of us still work at home.
Because of this, we tend to go to many virtual meetings now, especially since it's one of the primary means of communication. But if you don't have a webcam to use, you can use your phone through DroidCamX!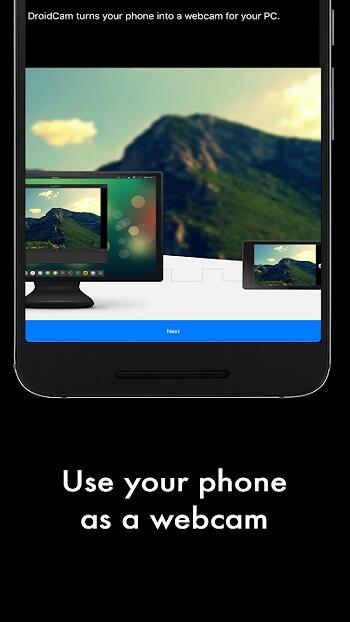 Most laptops nowadays have a built-in webcam, but computers are a different story. You'll need to have a separate webcam that you'll connect to the computer so you can hold conference meetings. But with this app, you can conveniently turn your phone into a webcam!
This is a handy app that's becoming more popular by the minute, especially nowadays. Here, you can easily enjoy many features like autofocus, zoom in or out, flashlight, and many more! You can connect via WiFi or USB as well.
Turn Your Phone into a Webcam with DroidCamX
Our smartphones can do a lot of things nowadays. We use it a lot at home, work, and anywhere we are because it allows us to do many things. We can use it to take pictures, shoot videos, send messages, call someone, browse the internet, and so much more.
They're like mini-computers that replace many other devices that we use to have before. Nowadays, we can even turn our phones into a webcam if need be! With the app DroidCamX, you can do this.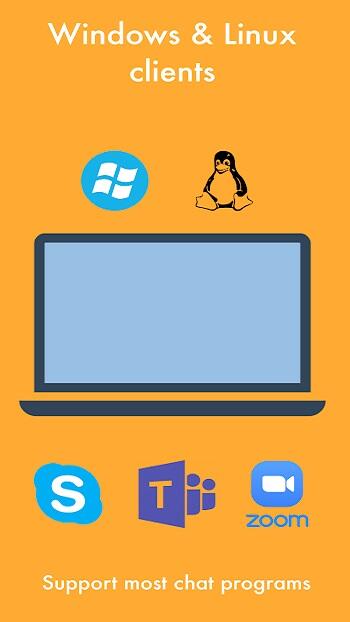 Published by Dev47Apps, this app neatly turns your smartphone's camera into a usable webcam that you can connect to your computer. This genius idea of an app is being used worldwide by thousands of people today.
Whether your webcam has been destroyed or you've lost it, you can freely use this app instead. You can freely connect your phone to your computer via WiFi or USB today. Then, you can select the video quality from 720p to 1080p and even have the Smooth FPS enabled.
Of course, the quality of the video depends on your phone's camera, but it's a helpful app nonetheless.
Features of DroidCamX
If you don't want to waste your time and money buying a new webcam, download DroidCamX and use your phone instead!
Use Your Phone as a Webcam – There are so many uses for a smartphone today that most people have one now. Since we can connect to the internet easily with smartphones, they're helpful in just about any situation.
Whether we bring it to school, work or at the local park, we can enjoy so many things with them. But if you need a webcam today, you can also use your phone! With the help of DroidCamX, this is now entirely possible.
With this app, you can easily connect your phone to your computer/laptop using a USB cord or through WiFi. You can also adjust the quality and enjoy high-quality videos such as 720p and 1080p. Turn on the Smooth FPS option today so you can have a smooth video.
You can also enjoy various tools like zoom, autofocus, flashlight, brightness, contrast, mirror, flip and more. The app will keep working even when your phone's screen is off!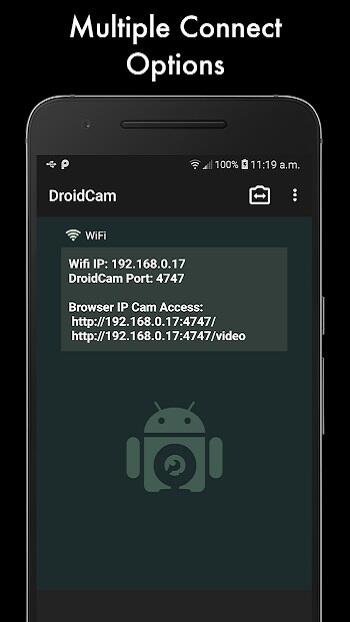 Connect easily – With DroidCamX, you can quickly turn your phone into a webcam. This is useful in many situations, especially when you're working at home and don't have a webcam. Connecting it to your computer is as easy as attaching a webcam as well.
It would help if you had a USB cord to connect it to your computer. Or you can go wireless by using your WiFi to connect. This allows you to easily use your phone as a webcam whenever you need to!
Extra tools – Aside from turning your phone into a webcam, you can enjoy additional features here. You can enjoy features like autofocus, zoom, flashlight, and many more with the phone app. You can enjoy features like Mirror, Brightness, Contrast, Flip, and more on the Windows screen. You can then adjust every aspect of your webcam to have the best meeting ever! This works even better than an actual webcam in some parts, especially if your phone's camera has high megapixels.
High-quality – DroidCamX supports camera qualities of 720p and 1080p. This will ensure that you won't be embarrassed about your webcam quality when doing meetings.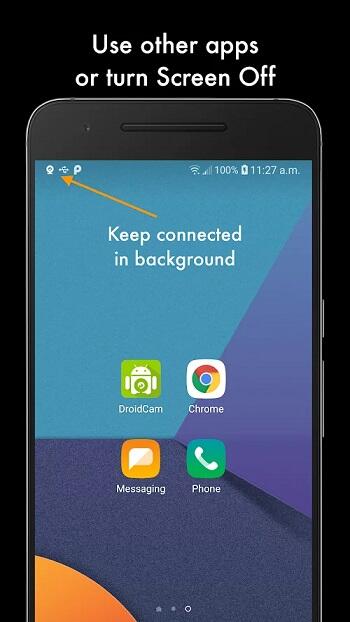 This is the standard in today's world! You can even turn on Smooth FPS so you can have a more stable video.
Use it in the background – The app can keep working even when you're using other apps. It can also work in the background when your phone's screen is turned off.
Download DroidCamX APK – Latest version
Don't waste any time and money on a new webcam with DroidCamX! Enjoy the full features now.