Dream League Soccer 2017 APK 4.10
There are quite a lot of football games right now, but Dream League Soccer 2017 APK brings the best features. Enjoy playing with your favorite teams and players.
| | |
| --- | --- |
| Name | Dream League Soccer 2017 |
| Updated | |
| Compatible with | Android 5.0+ |
| Last version | 4.10 |
| Size | 67 MB |
| Category | Sports |
| Developer | First Touch Games Ltd. |
| Price | Free |
Download Dream League Soccer 2017 APK – Soccer Game
The gaming industry has continued to bloom all these years thanks to many factors. The fact that a lot of people today own smartphones says a lot about our society.
Now, we can enjoy playing just about any type of game like puzzle, simulation, or action. If you're into sports, then you can freely install games like Dream League Soccer 2017 so you can play incredible matches.
Football is one of the most popular sports worldwide since it has a long history. Now, you can play with the players and teams that you love as you create your destiny. You can then play against top players across the world in this fun game where you can control every player.
The tactics will all rely on you so you must score the goal with everything you've got. In this game, the graphics are in 3D and with intelligent AI creating every scene. You've got yourself a fun football game to play now!
Insane Football Match
We're able to choose so many things to do right now thanks to smartphones. The existence of these devices allows us to do so many things like play games, browse the internet and send messages. If you're an individual who likes playing games, then you're in for an enjoyable time.
There are many games available to play in a lot of genres that you can choose from. If you like sprots particularly football, then you can have fun with Dream League Soccer 2017 now.
A lot of people know what football is about so you can use your skills in the pitch here. The game lets you create your team from scratch by acquiring various real players from the league.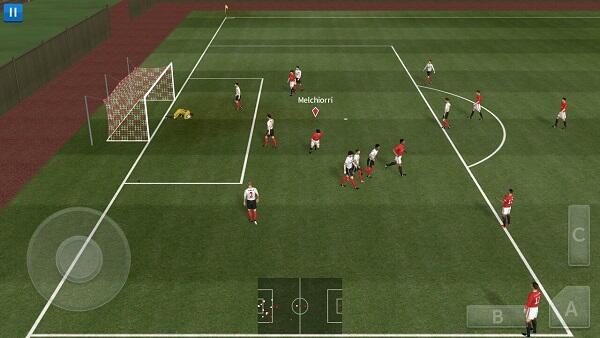 You'll then be able to compete online against tough and real opponents. This game will challenge you with a lot of matches where you must use your skills to score the goal. You'll also need to defend your goal from your opponents as this is a fun way to pass the time.
For the controls, you can easily move around the players and then pass or score a goal using various buttons.
Dream League Soccer 2017 Highlights
We're able to realize our dream match today using Dream League Soccer 2017. Download it now to enjoy.
Insane football match – A lot of people today are enjoying tons of mobile games to play anytime they want. We're surrounded by many enjoyable games which we can play for free especially in the sports genre.
For a lot of fans, being able to play their favorite games means a lot to them. With Dream League Soccer 2017, you can have fun with some of the most insane matches that you can have.
The best feature of this game is the ability to build your own team and defeating everyone with it. You can sign many incredible players like Ronaldo, Messi, Neymar Jr, Pele and many more. There are a lot of players to choose from that you can unlock and use in your team.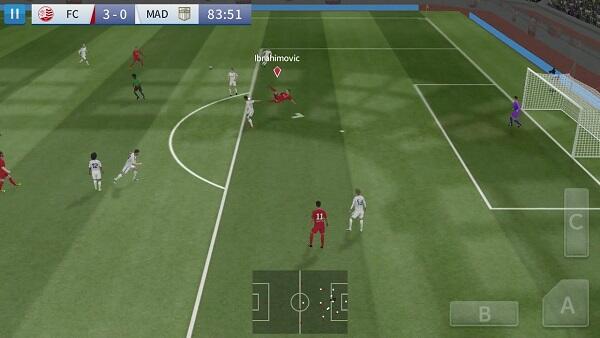 In this game, you can play against real opponents online and climb up the rankings. If you're someone who would love to display your football skills, then this is the perfect game to download now as it's free.
Create your team – The best thing about this game as with every game in the series is the ability to build a team of your choosing. You can customize your team as you can choose from numerous football clubs available. There are many of them like Manchester United, Real Madrid, Barcelona, Juventus, Chelsea, Paris-Saint-German and many more.
In this game, you can sign different players to your created team to compete for numerous championships. You can also play online using your team and see how you fare against the top players.
3D graphics – In football, the graphics are super important as it decides everything. Here, you can enjoy realistic matches with fluid movements of the players and smooth graphics. The gameplay is suitable for the type of sport as there are also many replays to watch.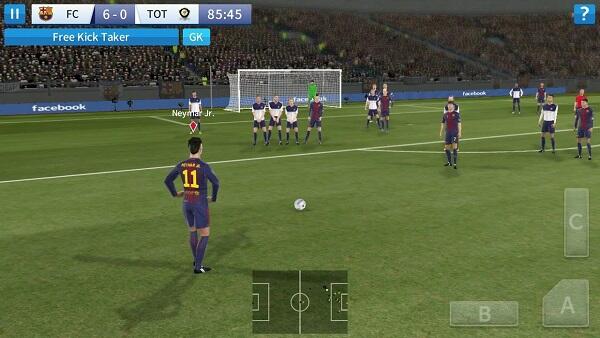 This is the game that will fulfill your longing for a fun football match. Here, you can enjoy seeing the field yourself and the whole with the positions of the players as a mini screen. As such, you can create various tactics and enjoy your plays.
Easy controls – This game only has three buttons that you need to concern yourself with. These buttons do a lot of things like pass, score and more. The game also lets you control your players freely anywhere you want them to go.
This game features a lot of football moves that you can enjoy either for defensive or offensive purposes.
Download Dream League Soccer 2017 APK – latest version
If you're dying to play a fun football game, then Dream League Soccer 2017 is the ultimate one to download.