Dream League Soccer 2015 APK 2.07
Are you looking for a challenging and realistic football game? Try Dream League Soccer 2015 APK now. Enjoy creating your team, signing players and more.
| | |
| --- | --- |
| Name | Dream League Soccer 2015 |
| Updated | |
| Compatible with | Android 5.0+ |
| Last version | 2.07 |
| Size | 48 MB |
| Category | Sports |
| Developer | First Touch Games Ltd. |
| Price | Free |
Download Dream League Soccer 2015 APK – Dream League
When we're a fan of something, it's hard not to watch it or enjoy it anytime we can. A lot of people are fan of artists, bands, celebrities, and sports as there are so many of them now.
We can't help but root for our favorite teams and players no matter what sport they're playing in. In soccer, you can have fun with the most intense matches in Dream League Soccer 2015.
In this game, you get to play with a team that you created yourself as you can sign different players of up to 32 slots. You even can create your player and nurture them to upgrade their abilities. The game lets you play in a friendly match against your friends or enjoy the Global Challenge for a more challenging match.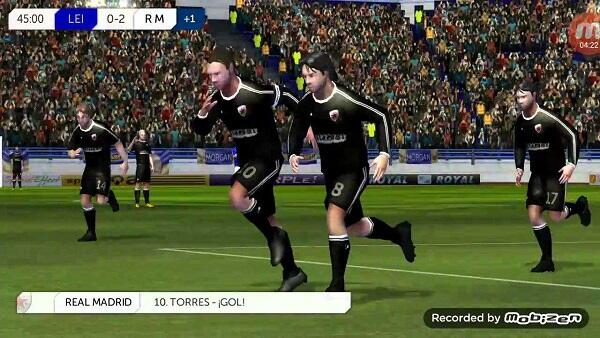 This game lets your complete season objectives for more regards as you train your players in different disciplines. There are a lot of celebrations, plays, and animations to enjoy in the game.
Complete Soccer Experience
Wherever we are right now, we can whip out our phones and start playing games anytime. Thanks to so many mobile games available, we no longer have to be bored when we're at the park, meetings or other places. There are many mobile games that have been created for us in so many genres including sports.
If you're a sports fanatic, then you can appreciate soccer as it's one of the most popular sports in the world. In Dream League Soccer 2015, you can live your dream of championships.
We're surrounded by many great soccer games that we can play now. But nothing can beat this one especially since it's the closest one to FIFA yet that we can play on mobile.
In this highly realistic game, we can freely create our team and players as we can customize a lot of things. We can even sign players through the market or in the shop. This is a game that you should download since there are four leagues to join.
Whether you're a competitive player or not, you can enjoy this one now.
Dream League Soccer 2015 Capabilities
If you're someone who wants to play a fun soccer game, then you can download Dream League Soccer 2015 now.
Enjoyable soccer game – It's not impossible to enjoy today since there are a lot of games to download. We're surrounded by so many incredible mobile games in the sports genre.
There are many genres in the sports category which we can enjoy from baseball to basketball to volleyball and soccer. Since the last one is the most popular in the world, we can find thousands of games to play. One of the best is called Dream League Soccer 2015.
When you're a fan of soccer, then it's hard to resist playing this game. Here, you'll find the opportunity to build your team from zero as you use your coins to sign players. If you can't find any, then you can create your own players and train them to raise their stats.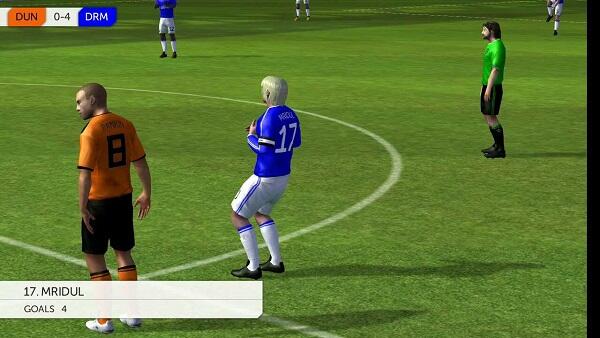 This game will let you play with your team in the field as you conjure up strategies and plays. You're in full charge of everything from the management to the training to the games themselves.
Create your team and players – A lot of soccer fans in the world have played FIFA at least once. This is the most popular soccer video game of all time which is equivalent to NBA2K for basketball. But if you're looking for a similar game to play in mobile, then Dream League Soccer 2015 is the answer.
This game will let you create your team complete with your players. You can sign whoever you want if they're available and you have money. But you can also create your own players if you want to and develop them using your resources.
4 Leagues – In this game, you'll have plenty of opportunities to show your skills on the grass. You can join many leagues such as the Global Challenge Cup where you can fight against top players.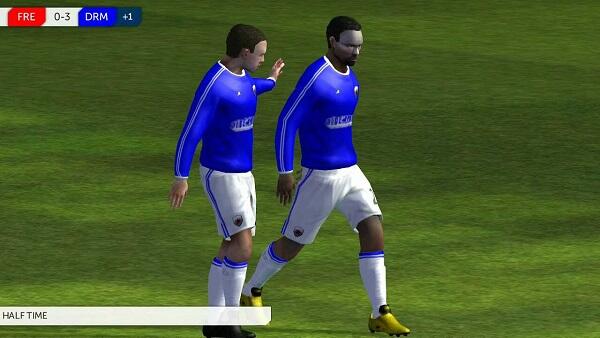 Then, there are also friendly matches that you can set up to play against others and practice. This game lets you have fun with different divisions so you can practice and get better on the field. If you have what it takes to be a champion, download, and play the game now!
Meet objectives – The game has a lot of objectives for players to get during each season. There are a lot of rewards to get as you complete objectives to keep your fans happy. This is a fun game with realistic controls and graphics that you can enjoy now.
Download Dream League Soccer 2015 APK – latest version
If you're looking for the best soccer game, try Dream League Soccer 2015 now and enjoy.