Dream League Soccer 2014 APK 1.57
In the world of the elite, you can create your own path! Download Dream League Soccer 2014 APK now and sign players to create the ultimate dream team.
| | |
| --- | --- |
| Name | Dream League Soccer 2014 |
| Updated | |
| Compatible with | Android 5.0+ |
| Last version | 1.57 |
| Size | 101 MB |
| Category | Sports |
| Developer | First Touch Games Ltd. |
| Price | Free |
Download Dream League Soccer 2014 APK – Best Soccer Game
If you enjoy a great sports mobile game, then you can find a lot to play now. It has become easier to find sports games since there are literally a ton of them now.
The sports industry has continued to blossom over the years with more and more sports game being created. But the game that started it all is Dream League Soccer 2014 which is the ultimate soccer game today.
This game is the one that comes close to FIFA but for mobile. In this spectacular game, you can enjoy a lot of things including the ability to build your team. Select a country, team, uniform, logo, and the captain.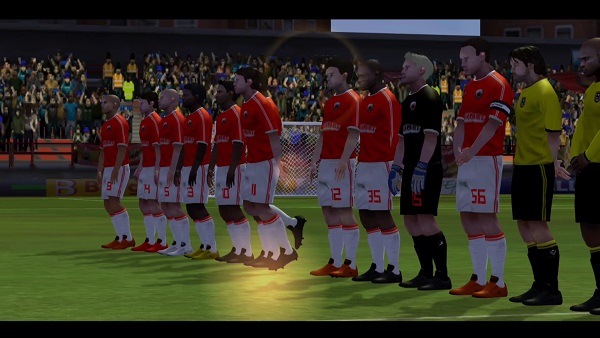 You'll also be able to sign various players that are from the real leagues to your team. This game has many leagues for you to compete in using your skills to earn many rewards. The game lets you easily set up plays and roles so you can create the best plays.
Score Many Goals
The people have spoken, and soccer is the most popular sport up to now. There are so many fans all over the world who watch premiere leagues on TV and on personal.
You can be a fan of so many players and teams right now like Messi, Ronaldo, Neymar and more. What's not to love about soccer when its got everything from the spectacular plays to the celebrations to the players themselves? In Dream League Soccer 2014, you can experience all of this!
When it comes to soccer mobile games, this is the one that started it all. This game has been the cornerstone of soccer mobile games ever since it started in 2014.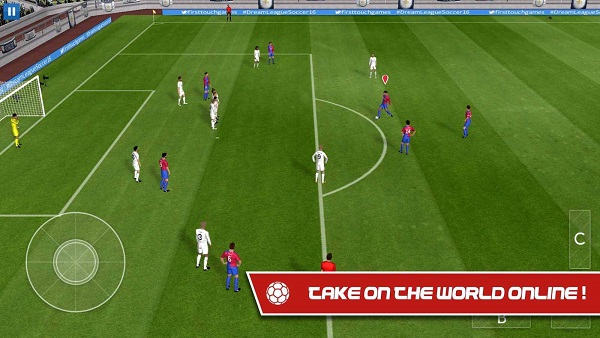 Even though this game may be old, it still features crisp graphics, elite AI defenders and an incredible game to play. Create your team, join many leagues, and have fun with the most spectacular soccer experience ever. The game lets you control every player as you use various buttons here.
If you want to play a fun soccer game, then try your best at Dream League Soccer 2014 now.
Dream League Soccer 2014 Features
You can find a ton of incredible soccer games yet Dream League Soccer 2014 is a fun game for you to play.
Interesting soccer game – There are so many incredible mobile games for you to enjoy if you're looking for them. The sports genre is played by many today as there is a lot of games under this category.
If you're a sports fan, then there are a ton of sports games for you to try from soccer to basketball to volleyball and more. If you're interested in a realistic soccer game, try Dream League Soccer 2014 now and you won't regret it.
In the sports world, there are many games to play and enjoy anytime we want. But this one is the most realistic one that comes close to FIFA as a mobile game.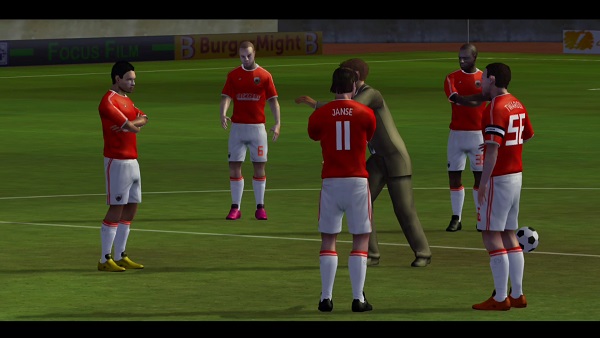 There are not a lot of games that can compete with a console game other than this series. Players can create and manage their team as they can sign all the best players in the league. Then, you can play your matches and make winning goals yourself.
Manage your team – Everyone knows how tough it is to manage a team in soccer. But you'll get the privilege of doing it in this game as this is one of the best ones that you can enjoy now. In this fun game, you can manage your team and sign the best players that you can find using your coins.
There are lots of players available here like Silva, Nino, Sisi, Zidane, Ronaldo, Messi, Arribas, Oriol, Fernandez, Baptiste, Pele and many more. You're able to get all the superstars if you have the money to acquire them.
But the best thing about this game is that you can train your players and upgrade your players to win more matches.
Play in matches – In Dream League Soccer 2014, you're able to play in the matches as the players themselves. You can switch to your players by passing them the ball. Then you can dribble across the field, pass and t hen score a goal.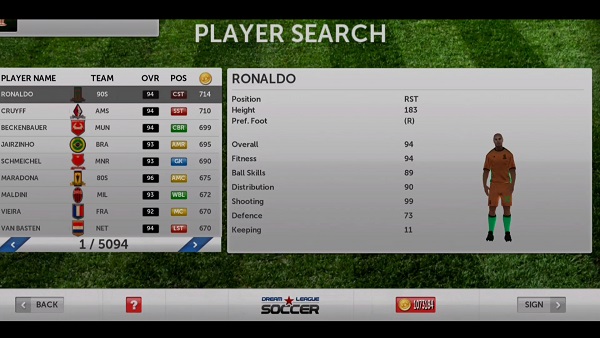 There are many plays you can make here either as you defend or go for the goal. This is a fun game since the controls are realistic and you can see all the players within a mini map.
Realistic physics and graphics – In the game, you'll be able to enjoy the smooth graphics as you score goals. The replays are also fun to watch as you can watch them in various angles.
Download Dream League Soccer 2014 APK – latest version
If you're searching for a fun soccer game to play, then try your best to win in Dream League Soccer 2014.