Draw Tactics APK 1.2.2
If you enjoy casual puzzle games, try Draw Tactics APK - Latest version! Enjoy a fun action game where you can draw your troops and other things to defeat bosses. Download to enjoy now.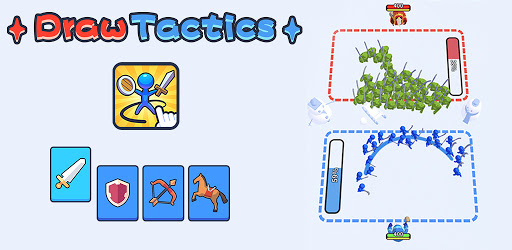 Draw Tactics APK – Interesting Puzzle
We can enjoy so many mobile games right now that it becomes difficult to choose the best ones. In the end, it all comes down to preference and what you can see first, as there are so many.
If you're into action and puzzle games, you'll find many enjoyable ones you can play right now. Draw Tactics is a fun and unique game from ToukaGames where you can draw various types of troops and machines to fight others.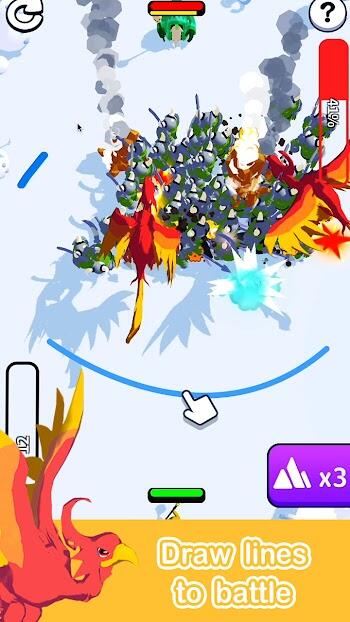 If you love playing with different and unique games, you'll find this one fun! This game lets you become creative as you draw, using your fingers to create troops. Then, your troops will go into battle as they fight various types of enemies and even tornados!
You'll need to strategize wisely to draw correctly and put your troops in the best positions. Unlock many types of units today and upgrade your army, magic, and ink! Think you can beat these monsters?
Fight Monsters with Ink
There are so many amazing and unique games that we can download today. These are games that stray from the usual ones like shooting, RPG, and other games. These are games that will provide you with a unique feeling as you tackle unfamiliar tasks and quests.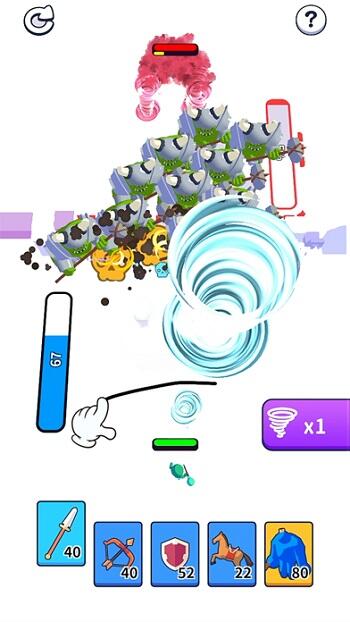 If you're looking for such games, you'll find a few that will stand out right now. There are so many action games that it's hard to pick one but Draw Tactics is a unique and fun game that you can download.
This isn't like your regular action game where you'll deploy troops to fight enemies. Here, you'll draw your forces to determine where they'll spawn and how many of them you'll send into battle.
This lets you control the game since you can't control or direct your troops as they automatically fight enemies. Unlock many types of forces today as you face stricter enemies on various levels! Here, it would help if you strategized properly to win fights.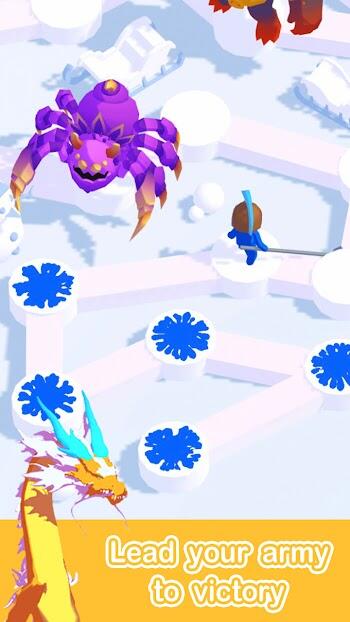 You can also enjoy upgrading your magic, army, and ink so you can churn out more powerful troops!
Draw Tactics Highlights
If you love action and drawing, then Draw Tactics is the only game you should download today.
A different breed of the game – If you're serious about action games, you'll find many of them on the Google Play Store. You'll be able to play top action games like Cyberika, Critical Action, Croosout Mobile, Bloody Action, Johnny Trigger, Samurai 3, and many more.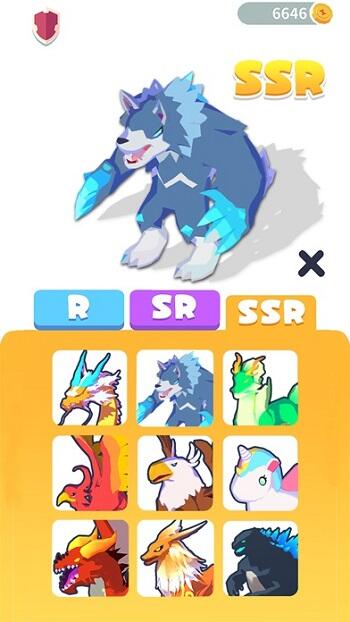 These games are unique and fun, and they'll get you addicted for hours and days! But if you want something different for once, say an action game with drawing involved. Say no more and download Draw Tactics today for free!
In this game, your goal is to defeat countless opponents on the other side of the field. But to summon troops, you'll need to draw them, and you can choose their placements.
Here, you'll be the commander of your troops as you unlock various troops like cavalry, shield, archers, swordsman, giant, and many more. Each troop type has unique skills that you need to utilize well to defeat countless bosses! Feel free to upgrade regularly, too, so you can increase your power.
Draw troops into battle – In Draw Tactics, you'll need to draw forces to spawn them. Then, they'll automatically go into battle and fight against countless enemies that they see.
In this game, you can draw lines anywhere you want as you'll decide the best placements for each type of troop. You're free to strategize however you want, but you need to be quick as there are plenty of enemies on the battlefield! Feel free to experiment with all you want as well.
Enjoy fighting against many bosses – In this game, you'll fight against many types of enemies, including tornadoes, fireballs, troops, and even giants! There are so many bosses to fight in various levels, so you need to be on your toes all the time.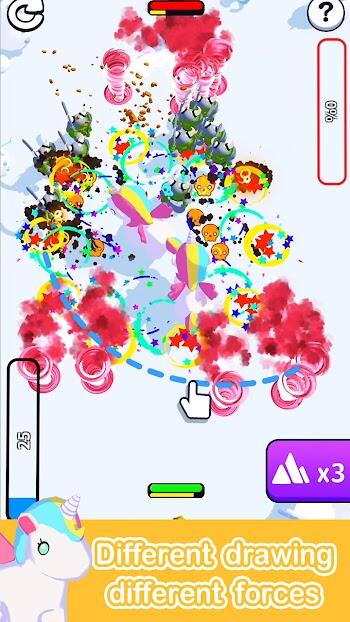 Different enemies require different strategies as there are various soldier restraints. Lace restrains Cavalry and Cavalry restrains Shield. Then, Shield controls Bow, and Bow restrains Blade!
Unlock troops and upgrade – In this game, you can command different troops like Cavalry, Shield, Archer, Swordsman, and Giant. Each type of troop is unique, and they have its strengths and weaknesses.
Please take note of their positions so you can best utilize their power and skills! You'll also be able to upgrade your ink, magic, and troops in this game.
Download Draw Tactics APK
If drawing is your thing, download Draw Tactics and lead your troops into battle as you draw them into existence.