Draw Coliseum APK 0.67
Download Draw Coliseum APK Latest Version free for Android. Draw the canvas of your spinning top and use it to dominate your competition in this tournament style game.
If you are looking for mobile games like Beyblade or a Beyblade mobile game, this is a great casual choice to start. Draw Coliseum is a casual spinning top game, where you draw the blades of your top to use against your opponents.
Watch, as you proceed through tournament style levels, your top will improve and grow in skill. Customize your spinning top, upgrade its parts, and become the best Beyblade master!
Download Draw Coliseum for Android to experience the best Beyblade game for Android.
Build Up Energy to Unleash a Powerful Attack!
One of the main objectives in Draw Coliseum is to build up your energy meter to the maximum. Continuous clashing against another spinning top will cause yours to build up energy. Once your gauge is full, you will be ae to unleash the ultimate attack! Your top will begin spinning at unreal speeds and knock away anything it touches!
Customize Your Spinning Top in Draw Coliseum
The more victories you achieve; the more coins you will be rewarded. To this extent, you will be able to purchase new tops and upgrades with the coins you earn. Continue to grow your top and become the ultimate challenger in this tournament of power.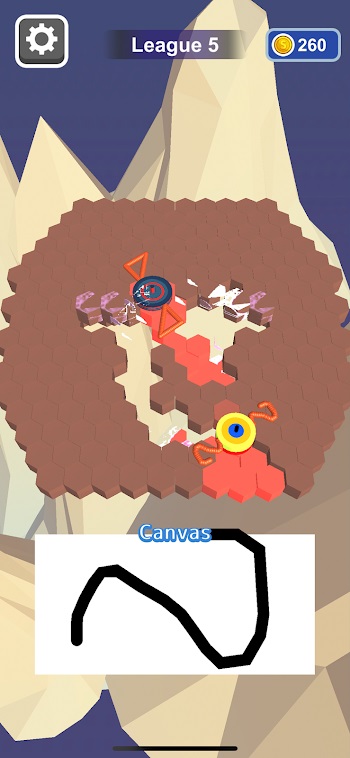 There are many different colors, designs, speeds, power, and ink types. And these will all come into play once you are out on the battlefield and pit against your opponents. Make sure to choose the best and invest in upgrades.
Draw Coliseum Tips
Here is a quick tip for progressing faster in the game. If you want to learn how to be a pro in Draw Coliseum, just follow this one instruction. Make sure, when you draw on your canvas, to always pick a design that overlaps your opponents.
For instance, if your opponent has a straight blade, use a curved blade to push against it more often. Likewise, if your opponent uses a curved blade, you should go with a rounded tip. As long as you follow this simple Draw Coliseum tip, you are sure to succeed!
Draw Coliseum APK Free Download
Let it rip and download the Draw Coliseum APK Latest Version free for Android. Blades will fly across the screen and go wild. Clashes will raise tension and suspense. Only one can come out on top.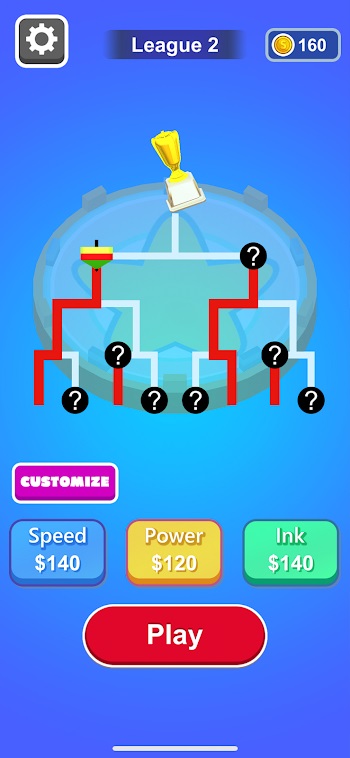 These two additions are just what you need to blade your way to the top of the brackets! And the download is super-fast to add onto your device.
Let's get right to it!