Dig2China Free APK 1.0
Dig2China Free APK is a fun casual game where you dig through the 13 layers of the Earth to reach China. There are many upgrades you need to do and buy!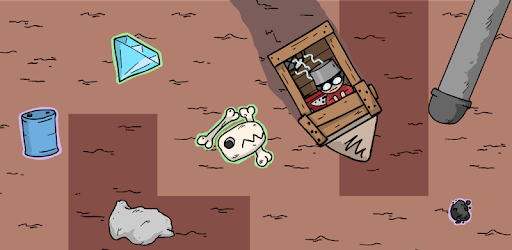 Download Dig2China APK – Digging Game
We're surrounded with so many casual games but a new one is called Dig2China. It's got a strange name, but the game has an interesting mechanic.
All you'll need to do is to dig into the ground to eventually reach China. It makes fun of the common phrase, and it does a great job of featuring cartoon graphics.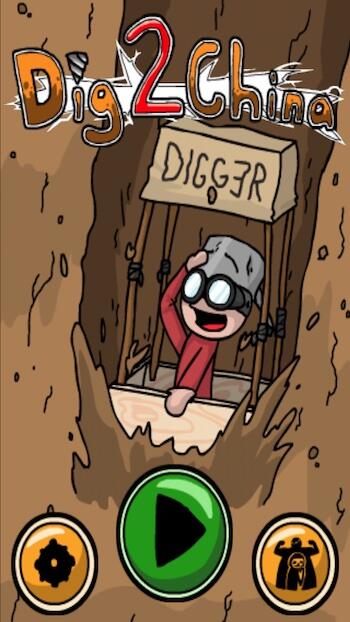 The game is simple enough that you all you'll need to do is to steer your digger machine. In the ground, you will find many things like insects, cones, gas, and more. But the twist is that you'll only get a limited amount of electricity to run your digger.
The game challenges players to make it through no matter what by constantly upgrading their skills and items. The game has received a 4.1 rating in Google Play Store with a lot of positive reviews. It's got more than 500 thousand downloads as of now and counting!
How Dig2China Works
Casual games are fun ones which you can play anytime. Dig2China is a casual game where the goal is to dig as deep as you can to reach China. In the game, you'll get a digger machine tat you can use to go deep underground.
There are 13 layers that you can reach here starting from the Crust all the way to the Core. In each layer, there are different items that you'll see from gas to cones and more.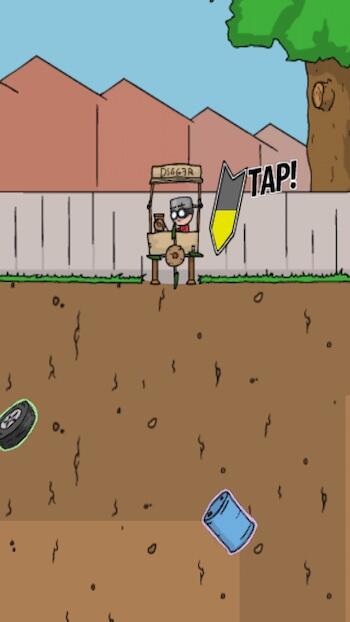 To improve your depth, you'll need to upgrade your skills slowly. You'll need to upgrade your push, radar, ability and many more. Plus, you'll get a lot of money by going deeper and using that money in the shop.
This is a simple game where all you'll need to do is steer clear of danger like ghosts, insects, and obstacles. But you'll also have a limited amount of energy so you must make every second count.
Excellent Features of Dig2China
For such a simple game, you'll find a lot of delectable features. We've listed them all here:
Upgrade your items – In Dig2China, your goal is to eventually reach the deepest ends of the Earth. But to do that, you'll need to constantly upgrade your equipment.
You'll need to buy things like the seat, engine, cooler, ability, digger, turning, push and radar. At the start, you won't have any money, but you'll earn them with every dig. But the cost of the items will also go up.
Uncomplicated controls – The game has some of the simplest controls you can find in a game. The goal here is to get to the different layers of the planet. You can do this by swiping through from left to right. You'll need to avoid obstacles but get items that can make you faster.
Colorful animation – You can dig through the Earth with style thanks to your trusty digger. The color of the game is vivid with bold linings and realistic animations. Although the mechanics of the game is simple, it also features funny comics when you finish a run.
Layers of the Earth – As we all know, there are different layers of the Earth. In the game, you'll start at the floor of the grass and slowly make your way down. You'll go through numerous layers such as crust, mantle, outer core, inner core, lithosphere, asthenosphere, outer core, and inner core.
Tips to Play Dig2China
Even though this game is simple, you can get to the deepest parts of the planet faster with some handy tips.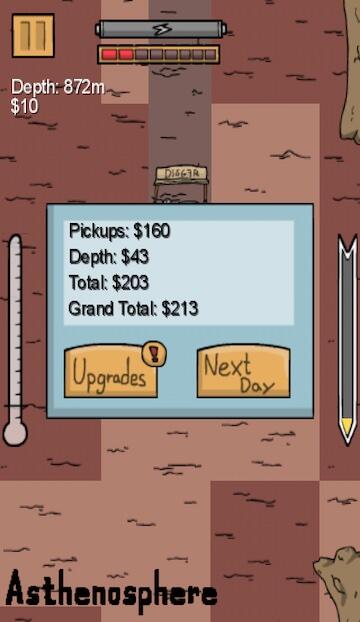 Make every movement count – This game limits you with energy so you can't get very far. But even with a limited energy, you can go down deep if you make every movement count.
This means that you should avoid moving sideways unless you're getting an item or avoiding an obstacle. That's because moving sideways is inefficient than moving straight down.
Upgrade everything evenly – If you want to get far in this game, you must upgrade constantly. Make sure that every dollar that you earn is well-spent. This can be done by upgrading your items and skills one by one.
But don't upgrade just your engine every time as the cost of the upgrade goes up each time. Instead, upgrade all the items one by one.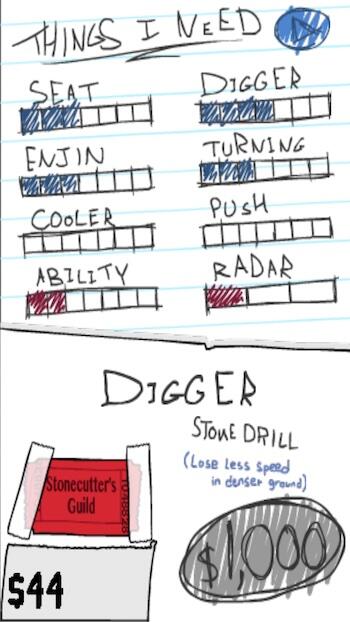 Get all the best items – The game rewards you with more seconds when you pick up certain items. These are items that you know can improve your speed. But you should also avoid obstacles in the way!
Download Dig2China APK – latest version
What if you want to go to China? In Dig2China, you'll get a chance to dig through and get all the available items readily free.