Demon: Recollect APK 1.0.4
Download Demon Recollect APK Latest Version free for Android. Fight against heroes in the city with your own custom made villain.
You've awoken in the year 2100. Here, heroes control the city in the most corrupt fashion. It's up to you to become the villain who liberates the world and saves everyone. Quite ironic, isn't it?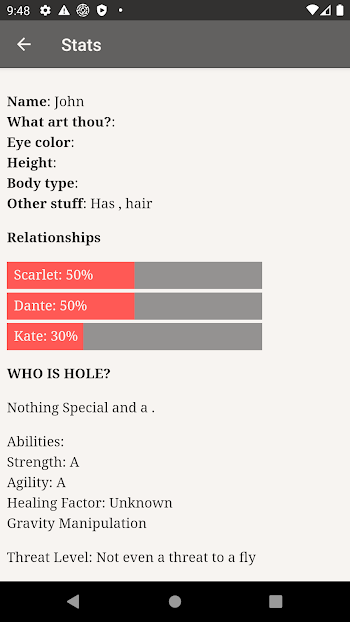 Download Demon Recollect for Android now to experience the interactive novel game.
How to Play
Demon Recollect takes a Dungeon and Dragons type of style when I comes to the gameplay. Meaning this is an interactive novel. You will read through the scenarios of the game, while making your own decisions to affect the future. Cause and effect is everything here. What outcomes will your decisions bring about?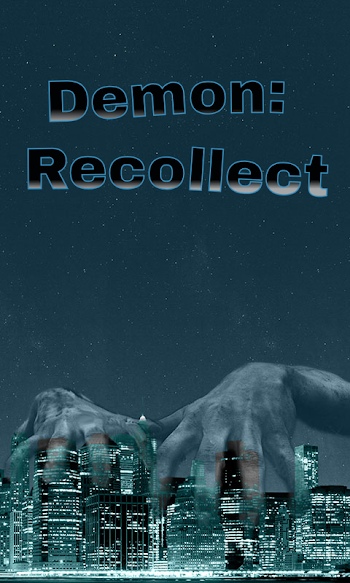 This style of gameplay may not appeal to everyone. Although, if you've never played something like this, we highly recommend giving it a try. You'd be surprised at how fun a game like this could really be.
Demon Recollect Features
There are also a handful of different features for people to enjoy, when they choose to download Demon Recollect. With that being said, we can go over some of the main aspects of the game. Let's try to not spoil too much of the experience for everyone. Everyone deserves a chance to play for themselves in order to fully take-in the vibe and characteristics of Demon Recollect.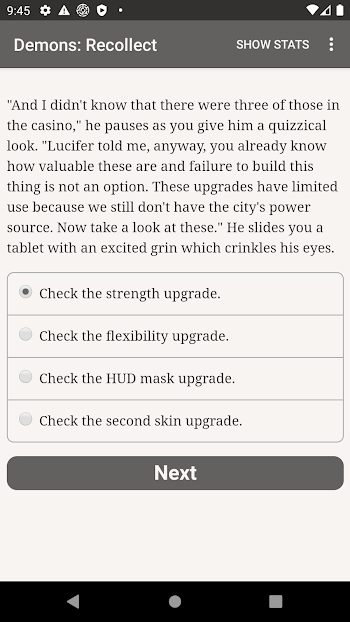 So, here are the basic features of the game:
Customize your own villain, starting with the gender. Are you a male, female, or maybe you prefer to go as non-binary?
Secondly, you will be able to customize your suit and mask as a villain. Make sure give yourself an iconic look to fend off against the corrupted heroes of the city.
You have the choice to decide your fate. Will you become the pinnacle of villainy as a crime lord? Or, you can choose to be a conqueror who takes everything with his raw strength. You can even go the more conserved route as an anarchist. The choice is yours to make.
You are the symbol of all that is villainy related. Create a new era in this world as the top of all villains in a city full of heroes.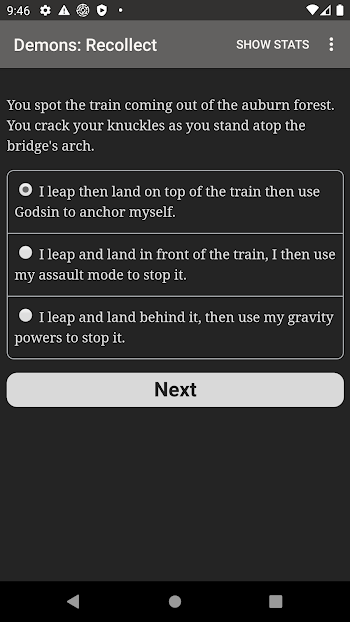 As we said, we don't want to ruin too much of the game for everyone. Instead, we'd rather you go and download Demon Recollect for Android now. Go ahead and enjoy the interactive novel in its entirety.
Demon Recollect APK Free Download
In addition, you can also choose to download the Demon Recollect APK latest version for Android now and experience even more of the game. At least, that's what we'd like to say about a this modified APK. But, that's just not the case.
As an interactive novel, there isn't much to improve upon in the game. With that being said, you can still save mobile data and storage space with the APK. So, go ahead and install this version over the Google Play Store adaption; we still recommend this one.