DamonPS2 Pro APK 6.0.3.1
Anyone who enjoys Play Station 2 games definitely needs to get this app. Download DamonPS2 Pro APK Full unlocked - Latest Version - Free for Android to play PS2 games directly from your Android device.
Who loves PS2 (Play Station 2)? To be honest, who doesn't love this system? PS2 is still the most sold system in the world as of today. More people have bought the PS2 than they have the PS3 and even the PS4.
This system is timeless with all of the various iconic and legendary games available to play. Even to this day, people are still raring to play their PS2 systems at any given time.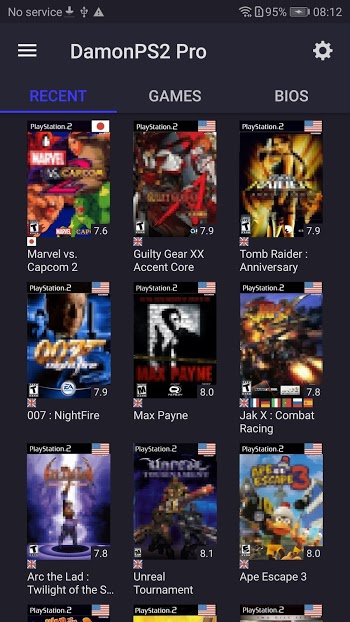 So, what's stopping you from enjoying the opportunity to play Play Station 2 games from any location? You heard us correctly, play your PS2 from anywhere and anytime. There are no boundaries when using DamonPS2 Pro for Android.
This application is an emulator that allows you to access PS2 games directly from your mobile device. In addition, you have some additional features to enjoy when using this app. These can include adding cheats to your games, adjusting the frame rate and speeds, and Adjusting the controls and cameras.
Download the application now to get started with so many crazy fun hours of PS2 gameplay. There shouldn't be any reason for you to delay.
Emulators and ROMs
An Emulator is a device that allows you to play stored files of video games. Emulator are basically saved platforms.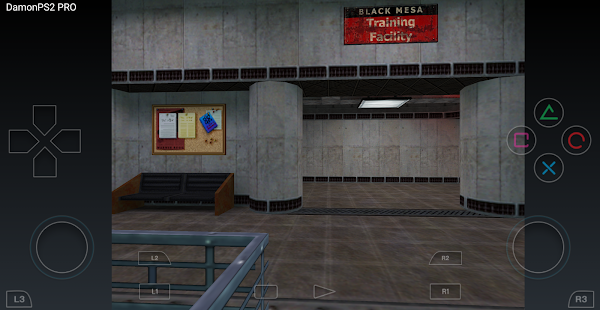 That means, you can take your PS2 wherever you go when using an emulator. Why would you stay at home sitting on the couch when you can be outside? Exactly, take your Play Station 2 with you to work, to the park, and everywhere in between.
However, the Emulator by itself is quite underwhelming. You'll need to download some games to be able to enjoy DamonPS2 Pro for Android. Follow along to understand what we mean.
To find games for your Emulator, you'll need to download different ROMs. ROMs are the files of your video games. With these, your Emulator won't be a useless application taking space in your device. There isn't much to the process either, your Emulator will automatically locate the ROMs amongst your files.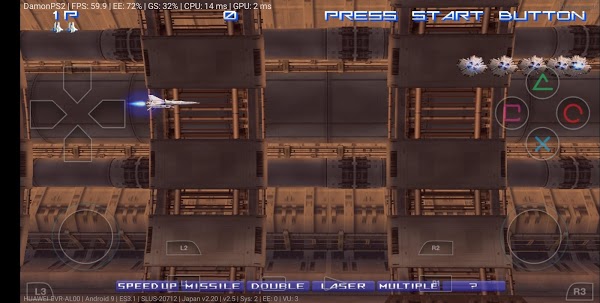 ROMs won't be available on the App Store though. You'll need to go out and find these files on your own. Luckily, they aren't that hard to find. You can find a multitude of different ROMs across different websites.
User Interface
The game is very easy to use and controls so much easier. In fact, you can connect your PS4 controller to your Android phone to play using that. So, you don't need to access the limited space on your phone screen. Everything is done through your controller, like the way it was supposed to be.
Unfortunately, there are some risks and downsides to using this application on Android. For one, it requires a stronger device to be able to enjoy this emulator. Now just any random Android device is going to be able to run DamonPS2 Pro 2020.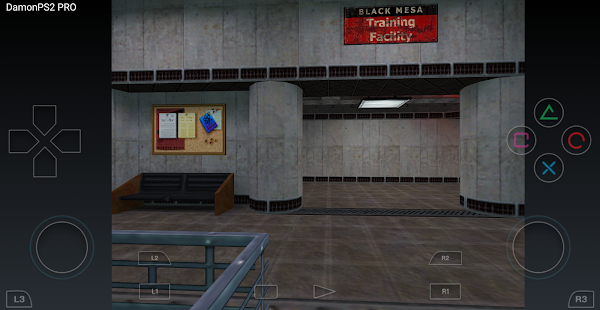 So for those of you using outdated or weaker devices, we're sorry to say this application may not work for you. Maybe come back when you're using a more recent model.
Damon PS2 Pro APK Free Download
One obvious issue with DamonPS2 Pro is the fact that the application isn't free. Well, we found a way to work around that. With the modified APK version, you can download and install the app 100% free of charge.
If you can find the modified version, definitely check it out. Otherwise purchase the DamonPS2 Pro working APK all unlocked, no ads now.