Creative Destruction APK 2.0.5761
Want to have a new battle royale experience? Download Creative Destruction now and enjoy a 100-player match and build things, collect weapons and win!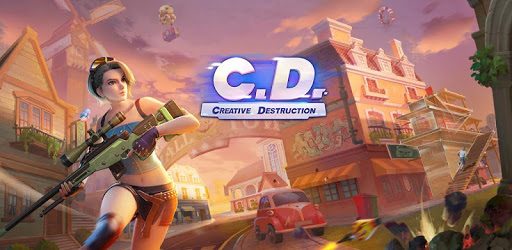 | | |
| --- | --- |
| Name | Creative Destruction |
| Updated | |
| Compatible with | Android 4.1+ |
| Last version | 2.0.5761 |
| Size | 77.69 Mb |
| Category | Action |
| Developer | NetEase Games |
| Price | Free |
| Google Play Link | com.titan.cd.gb |
In today's gaming world, we're seeing more and more battle royale games being made. Some of them are great but the majority are trash ones. But if you're looking for a new one, try Creative Destruction. This is a game that's a combination of PUBG, Minecraft, Fortnite in one epic game.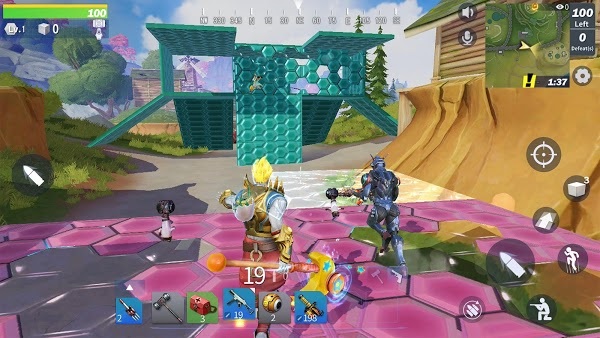 With more than ten million downloads, this is quickly becoming a top contender in the battle royale genre. Here, you can build blocks and planes just like you would in Fortnite. Then, you can also access different unique weapons as well. With cool attires, skins, weapons and items, this game is more than just your typical battle royale. Experience a great game now and dominate the battlefield.
Build and Shoot
Back in 2017, the world was shaken to the core when battle royale games became prominent. Games such as Fortnite and PUBG Mobile became so popular that it has spawned a whole generation of games. Now, one of the games that has been inspired from them is Creative Destruction. But this isn't just your normal battle royale game.
Here, you can get more gameplay modes, cool weapons, skins, costumes and items. As you play the game, it will remind you of Fortnite with its cartoonish graphics and wacky antics. But as you shoot people, you can see the inspiration from PUBG mobile. Plus, the game incorporated a lot of different elements from popular games. This makes this one so unique! From NetEase Games, Creative Destruction is a new game that you can play for hours!
Features of Creative Destruction
There have been many copycats of PUBG and Fortnite over the years. Yet they mostly failed in toppling the top dogs of battle royale. But with Creative Destruction, you can expect a more fun gameplay.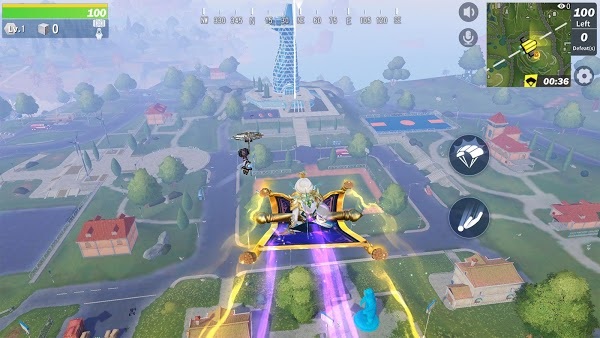 A unique mishmash of popular games – Over the past 5 years, we've seen a lot of battle royale games come and go. Some of them have stayed such as PUBG, Apex Legends and Fortnite. But most have failed to capture the interest of many players worldwide. But what NetEase Games have achieved is something different and refreshing. It has incorporated all the good features of the popular battle royale games into a game called Creative Destruction. Here, you'll experience more or less the same elements as with every other battle royale games out there.
But the difference is that it's like you're playing 5 games in 1! The mechanics are mostly from Fortnite but you can see that it was clearly influenced by other games as well. Overall, this is a game that will rock the battle royale community soon.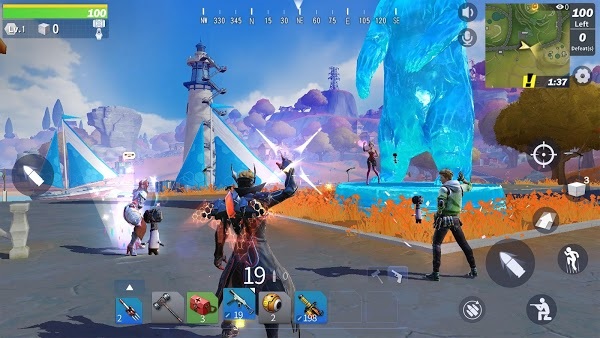 100 player matches – As with Fortnite, Creative Destruction also features 100 players matches. You will then be taken into an island at the start of the game where you must compete in a brawl for survival. Here, you will need to fend for yourself. There are a lot of loots scattered all around the map to help players defend themselves. Then, the map will shrink little by little until only a few players are left. The only one standing is the winner in this game.
Cool weapons and skins – Like in Fortnite, you can also collect cool weapons here. From machine guns to pistols to even hammers – there are a lot of cool weapons you can use. But what's even more amazing is that there are skins that you can collect as well. Aside from that, there are various items scattered around the map that players can utilize such as cars, and many more. But the existence of pets is also a unique one as it allows you to have help when attacking.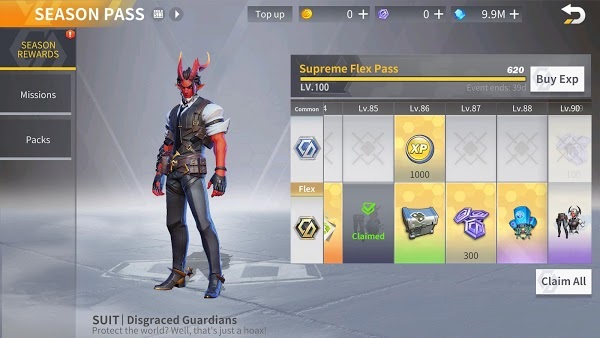 Great 3D ultra-graphics – At first glance, you might mistake this game for Fortnite. But when you play it, you'll realize that it's a combination of a lot of games. There's a unique weather and time system that provide a whole new level of fun and challenges.
Building and shooting – But what's even more amazing is that you can build panels and buildings in this game. It's the same mechanics such as in Minecraft. This will allow you to evade enemy's attacks and allows your enemies to easily escape as well. This brings about a whole new level of action and shooting techniques that can be born.
Download Creative Destruction
Creative Destruction is a great and unique battle royale game for players around the world. Build and shoot as you aim for the top spot!