Crab Game APK 4.2.11.99
Do you enjoy playing viral games? With Crab Game APK you can have fun with the famous show today as you endure many challenges. Can you survive and win?
| | |
| --- | --- |
| Name | Crab Game |
| Updated | |
| Compatible with | Android 5.0+ |
| Last version | 4.2.11.99 |
| Size | 200 MB |
| Category | Action |
| Developer | Dani |
| Price | Free |
Download Crab Game APK – Viral Game
Do you enjoy playing exhilarating multiplayer games? There are so many types of multiplayer games today that you can enjoy. Since many of them, you only need to find one to play right now and enjoy it thoroughly.
Most games today are free, as you can download them on any phone right now. But if you're looking for something unique and new, try Crab Game which is inspired by the popular show Squid Game!
This game is a multiplayer one that consists of plenty of games from the show. Aside from that, the game lets 35 players compete for the insane amount of money they can win.
Here, you can enjoy nine game modes and 28 unique maps to enjoy and play in. There are many game modes like Tag, where players smack others with a stick. There's also Hide and Seek, where players eliminate others by knifing them. There are tons of game modes to enjoy here now!
Fun Game Show
Throughout the years, we've seen many amazing games that were published for mobile. There are games available like racing, shooting, RPG, arcade, running, and many more. If you're someone who's always looking for viral games, there are so many of them today.
You can expect some developers to make a game out of a viral topic or even a show! In Crab Game, you're able to enjoy the same games from the popular Netflix show, the Squid Games!
In this game, you can play in an environment exactly like the show but with many unique game modes. The game modes are divided into two categories: PVP and PVE.
There are tons of game modes like Tile Drive, Dorm, King of the Hill, Slippery Slope, and many more. There are so many unique game modes to enjoy with other players here as you try to win! There are so many awesome games that you can enjoy here with others.
There are also 28 maps that you can play all in all here, like the Twisted Towers, Desert, Stepping Stones, and many more.
Crab Game Features
If you love playing unique games, then Crab Game is the ultimate one to download right now.
Show-inspired game – You're able to enjoy so many amazing mobile games right now for your device. Whether you love playing with racing or shooting or action games, you're able to download them all here. If you're someone who constantly plays viral games, there are so many amazing ones to choose from.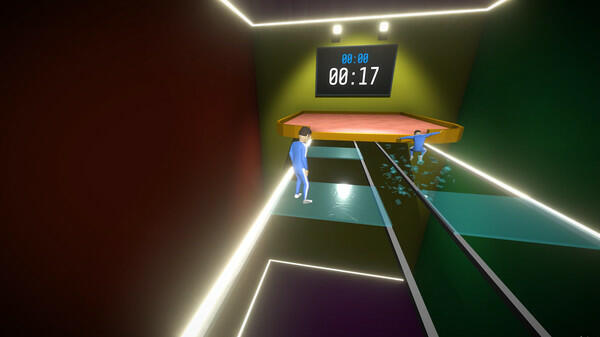 If you loved the Netflix series Squid Game, then it's time to download Crab Game! Yes, the game isn't officially licensed, but it's got a lot of enjoyable game modes for everyone.
Here, you can have fun playing with other players, specifically with 35 players today. Here, you can enjoy various game modes that will challenge you to play against others. You can enjoy PVP and PVE games until only one player remains and wins money.
There's the iconic Red Light Green Light game, Stepping Stones, Bomb Tag, King of the Hill, Tile Drive, and many more. Each game is unique and enjoyable, as you can play with 28 maps here today! Have fun with the most enjoyable multiplayer game today.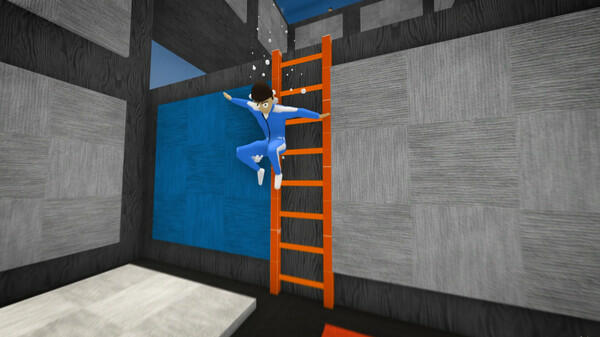 Tons of game modes – If you're someone who enjoys tons of things to do in one game, then this is perfect for you. Here, you can play in tons of game modes, precisely nine unique ones. There's the famous Red Light Green Light in which you must cross the finish line while the light's green.
Then, there's a Tile Drive where you can run in the tiles as you try to color the room with your tiles. You can also enjoy Lights Out, where you need to fight against others in pitch-black darkness! There are tons of PVP and PVE game modes to enjoy.
Many enjoyable maps – In Crab Game, you're able to enjoy so many maps here, such as Small Playground, Playground, Funky Field, SandStorm, Lanky Lava, Islands, and many more!
Each map presents a unique game mode, and they all vary in style and design. Overall, you can enjoy a unique experience just by playing this game today. If you're someone who loves trying something new, then this is the game for you.
Play with others – With Crab Game, you can play with real people online! The game allows you to play with up to 35 players for each match. This is like a battle royale game where only the last one to survive wins!
Download Crab Game APK – Latest version
Do you love the Squid Game series? Download Crab Game today and play in plenty of high-stakes enjoyable game modes!