Cooking Frenzy APK 1.0.87
Download Cooking Frenzy: Madness Crazy Chef Cooking Games APK – Latest version – Free for Android to try your hand at cooking loads of different cuisines.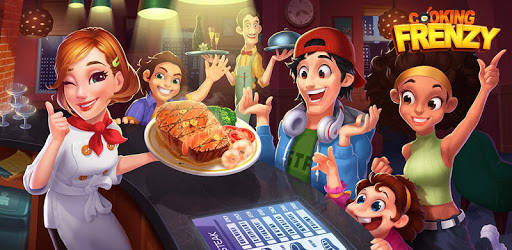 Hone your chef skills and master the art of cooking a variety of international cuisines. Download Cooking Frenzy APK now to get in on the cooking action and prove that you're the best chef on the block. Find the missing pieces of the food album by completing cooking challenges and click away until all the meals are served.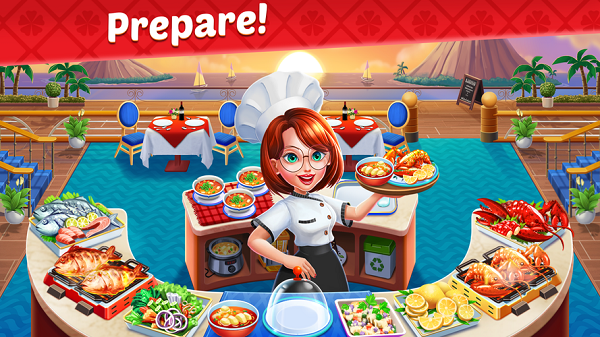 This is a clicker game that is loads of fun and very addictive. You'll have to accept cooking challenges in a variety of restaurants and make sure that you're able to cook up a massive range of delicious dishes from Asia, North and South America, Europe, and beyond!
Similar game: Cooking Fever APK
You'll master the art of cooking all different cuisines in this awesome restaurant experience. Make sure that you've brought your cooking mindset and your finger is ready to tap, tap, tap, because this cooking frenzy is about to get lit!
Cook the world's cuisine
There was once a photo album of all the world's best foods. Now, all the pieces of this album have been spread around for you to find. Rumor has it that some restaurants have been hiding them in their kitchens, so you've accepted the challenge to go and find them all so that everyone can enjoy the album once again.
The only way to get them is to take on cooking challenges in different restaurants. You'll be cooking everything from eggs on toast to ramen to chili, and everything in-between in this epic kitchen adventure.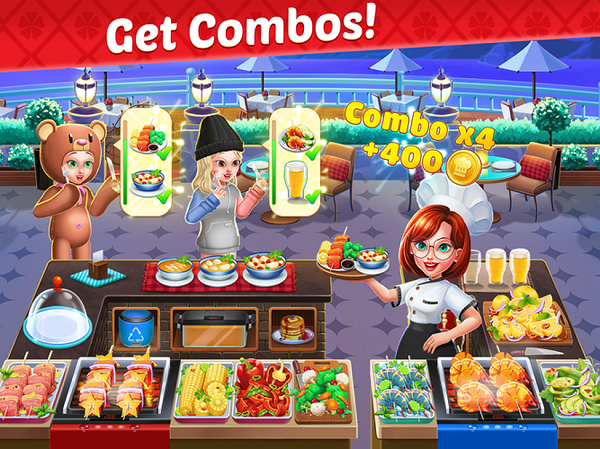 You'll have to tap the right ingredients to add them to the meal and make sure that you're not burning anything by getting it out of the oven on time. It sounds easy – and it sort of is – but there is always some challenge to be had once there are a whole bunch of different meals being cooked. Organization is the key here – just like in a real kitchen!
The game is ideal for anyone looking to unwind after a long day's work – or anyone who hasn't had lunch yet! Thanks to its friendly graphics and innocent content, it's also an ideal game for children to play to have a great time while learning about different food cultures. They might be asking for Japanese food instead of chicken nuggets next time dinner rolls around.
You'll get the chance to cook in a wide variety of different restaurants and you'll be able to test your craft in them all. Achieve great fame for your cooking talents and let the world know who the next master chef is – you!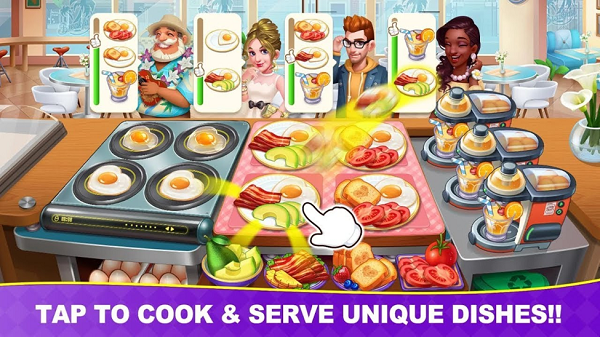 Gain experience and rewards for your efforts and turn each restaurant you work in into a renowned establishment. This is the way to enjoy your cooking – to see the rewards of your efforts in happy customers who are enjoying their meal and coming back for more.
Tips for playing Cooking Frenzy APK
Before playing the game, have a quick read through our top tips so that you can be sure to start off on the right foot.
It's about organization: The key to success in the kitchen is actually not about knowing everything about food – it's about being organized. Any professional chef will tell you that the most important part of their job is keeping their work surfaces clean and tidy, and making sure that everything is put back in the right place. This helps speed and it ensures that chaos doesn't erupt in the kitchen. Chaos usually means food being burnt, so avoid that!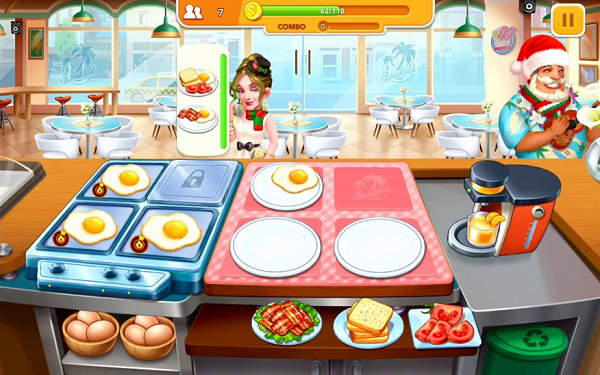 Remain calm: The game starts off slow so that you can get the hang of it. As it speeds up, don't get stressed at the faster pace, simply remain calm and all will be fine. This is actually the same in a real kitchen, as well. Stressing out doesn't help anything and it'll make you lose track of stuff. Don't stress.
Cooking Frenzy APK
Playing the game is even easier when you have unlimited cash. Download the unlimited gold and gems APK to enjoy the game without having to worry about whether you're making enough dough (literally, in some cases). Enjoy!