Compose APK 1.4.5.3
Download Compose APK latest version for advanced music video editing. The app's templates will transform amateurs into professional editors within minutes.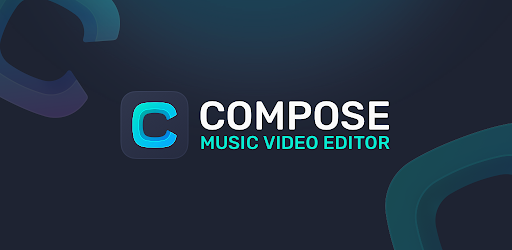 Details about Compose APK
Compose APK is a versatile and user-friendly mobile application that helps you create amazing music videos with great ease. The app is equipped with a simple interface and easy-to-use tools that enable you to edit your videos like a pro!
The app also offers a wide range of video filters. These filters can be used to change the look and feel of your video. You can make your video look more glamorous, or you can make it look more vintage. There are many different options to choose from, so you can really get creative!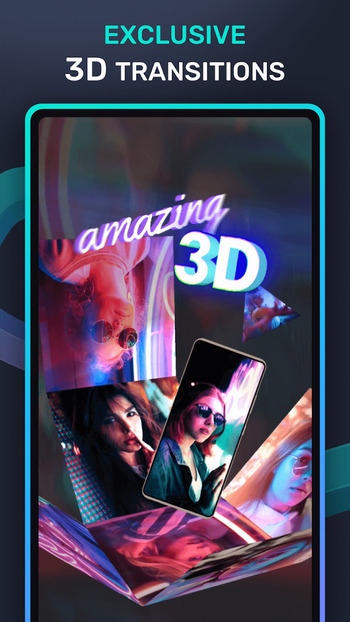 Even better, this application has ready-to-use templates to aid you in creating your own masterpiece. Just select a template, add your music, and start editing!
Edit Templates
While you have the option to edit your templates as they are, you can also edit them to better suit your needs. Some of the editing options include:
You can crop your template to better focus on the main subject of your video. This feature is especially useful for music videos.
You can trim your template to remove any unwanted parts. This is a great way to keep your video short and sweet.
Adding effects. You can add filters and effects to your template to make it more unique.
If you realize that you don't like a certain part of your template, you can replace it with something else. Just select the option to "replace," and then choose what you want to replace it with.
Once you're done editing your template, it's time to add your music. Just select a track from your library and start editing. You can add as many tracks as you want, and you can even change the order of the tracks.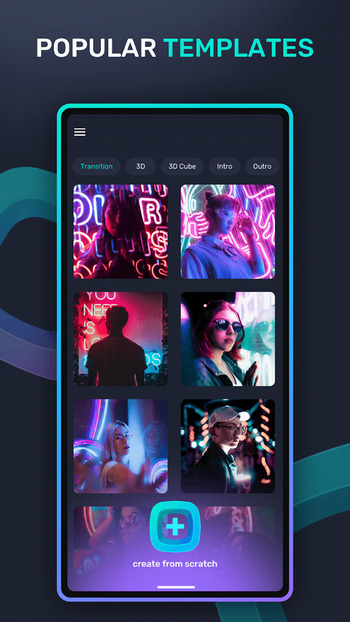 When you're happy with your video, just hit the "export" button and your video will be ready to share with the world. You can share it on social media, or you can save it to your device so you can watch it later.
Lots of Exporting Options
The app provides several options for exporting your video. When you select the export option, you will be requested to indicate the following:
Video Resolution. You can choose the resolution of your video. The higher the resolution, the better the quality of your video will be. You can save the video in HD 1080p, 4k, or lower resolutions, including 720p and 480p. The choice you make will depend on the quality of your device's screen.
Frame Rate. This application lets you choose the frame rate of your video. High frame rate translates to smoother watching experience.
You will have to toggle the watermark on or off. If you want to add a watermark to your video, you can do so by selecting "Yes."
After you've selected all of the export options, just hit the "Export" button and your video will be on its way.
3D Transitions
How well you apply transitions determines the quality of your video to a great extent. Compose APK offers 3D transitions that can make your video much more professional.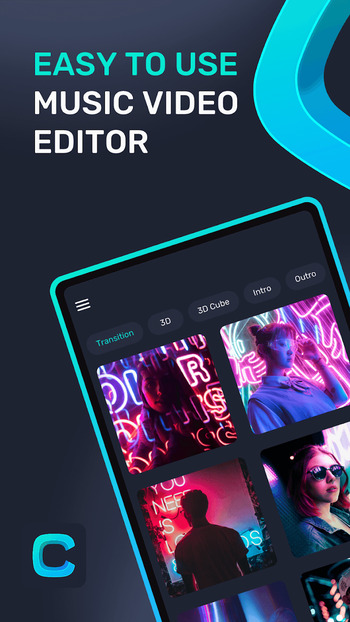 You can use these transitions to connect two different scenes or clips. They will give your video a natural flow and make it more enjoyable to watch.
Even better, you can always experiment with the different transition options to find the ones that work best for your video. These transitions can be applied to both photos and videos.
There are different 3D transitions to choose from, including:
This is a popular transition that is often used in music videos. It gives the video a smooth and natural look.
This transition is perfect for videos with a lot of movement. It adds a touch of excitement to your video.
Cross-Dissolve. This is another great transition for videos with a lot of movement. It creates a seamless transition between the two scenes.
The app also offers 2D transitions, which are perfect for more simplistic videos. These transitions are less intrusive and can be used to connect two scenes without distracting from the content of the video.
Auto Beat
This app can automatically detect the beats of your music and add transitions to your video accordingly. You can add select from files or extract audio from a video.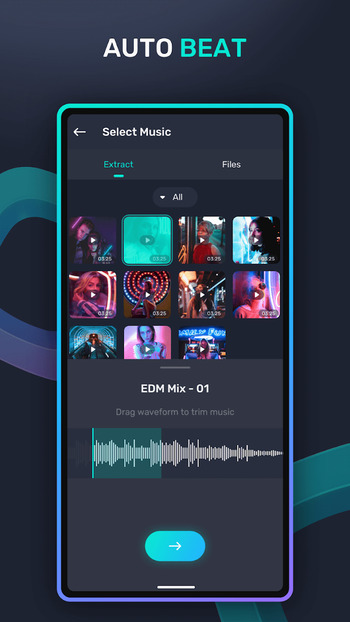 The app will automatically detect the beats in your music and add transitions to your video accordingly. This is a great way to ensure your video has a professional look and feel.
Other Features of Compose APK
Photo Slideshow Maker. This application allows you to make slideshows with your photos. This enables you to share your memories with your friends and family in a fun and unique way.
Export Videos in HD. This video is flexible and allows you to export your videos in your desired resolution. This enables you to save your videos in size & format compatible with your device.
No Watermark. This app doesn't add a watermark to your video as some other video editing apps do. This means you can share your videos without worrying about someone stealing your content. However, this is a premium feature.
Compose APK Download
The Compose APK Android is designed to enable you to use all the premium features for free. This includes exporting videos in HD, removing watermarks, and using all the available transitions.
Additionally, the Compose APK for Android is easy to use. It guarantees a smooth experience when editing your videos.
Conclusion
The Compose APK is a great video editing tool that offers a wide range of features. It's easy to use and provides a great way to share your memories with your friends and family.
You can also get the Compose APK free download to use the app's premium features without charge. This is a great way to get the most out of this video editing tool.