How to Easily Fix Cinehub Not Working
The world we live in today is so advanced that we can watch movies and shows wherever we are! As long as you have a smartphone, you can do a lot of things today that you can't normally do back then. Now, it can function as a calculator, a map, a mail and even a way to watch movies. There's also a huge chance that you're using Cinehub today which is a free streaming device. But if you want to know how to fix this app that doesn't work, then read on.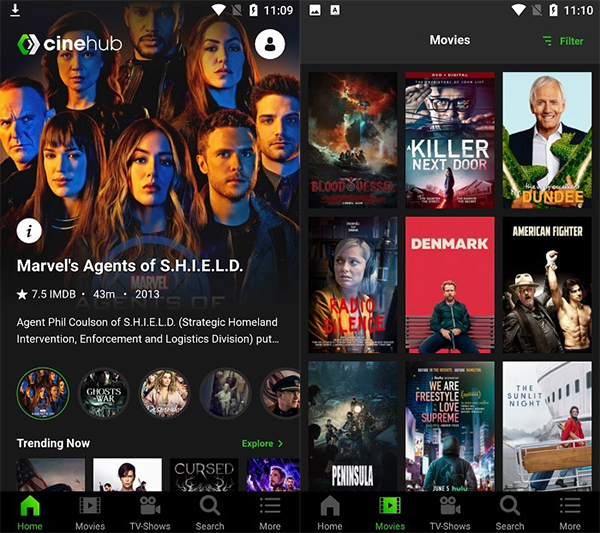 There are a lot of reasons for an app to start working. The first step is to diagnose the problem. If it stops for reasons beyond what you can imagine, then it's a good idea to search in the internet for answers. Since you're already here, let's now waste anymore time! Let's dive right into the post.
What is Cinehub?
If you've been using a smartphone for a while now, then you know that there are a lot of things today that it can do. It's a device that allows us to achieve many things today thanks to a lot of apps. Today, we can stream any movie or show we want thanks to numerous streaming sites and apps. These includes Hulu, Netflix, Apple+, Disney+, HBO Max and many more. But if you want to stream for free, then you may have heard or used Cinehub now. If not, then this is the perfect time to know about it.
Basically, this app allows you to stream movies and shows just like you would in any other paid streaming app. The only difference is that this is completely free and you can easily use it. Aside from that, you can enjoy various features today which includes:
Countless movies and shows
Multi-language subtitles
Multiple servers
Download videos for offline viewing
Regular updates
No registration needed
High-quality videos
And more!
How to Fix Cinehub Not Working?
As you can see, there are many features available for this app today. This is the reason why millions of people use the app today. But if for some reason the app stops working suddenly, you can refer to this app for the solutions. Here, we'll give some solutions to the most common problems you might face.
Why is Cinehub not loading?
If the video is buffering or not loading at all, you may need to check your internet connection first. If this isn't the problem, you can then try to use a VPN service which allows you to bypass any restrictions.
If this still doesn't solve the issue, try using a different server from Cinehub. The app almost always has at least 2 servers you can use per video.
Why can't I download videos from Cinehub?
If you're having issues downloading videos from Cinehub, you're not alone. A lot of users have also reported the same thing. At the moment, there may be a maintenance with this feature. But, there's actually a fix to this:
Open your Cinehub app and go to Settings > Downloads.


Once you're there, tap the clear option and clear all the downloaded videos.
Then, you must reinstall the app again and it should now work.
Why can't I play any videos?
If you're facing a problem like this, you can try the steps below:
Download any VPN app (Eg: Iceland VPN)


Then, use the app to connect to any country other than your own.
Open Cinehub and it should now work!
Conclusion
Cinehub is a popular streaming app that's free to download and use. Just refer to this article whenever you're facing some problems!