Iceland VPN APK 5.0
If you have a smartphone, then there's a huge chance you use the internet frequently. Shield your privacy now with Iceland VPN to get many features.
| | |
| --- | --- |
| Name | Iceland VPN |
| Updated | |
| Compatible with | Android 5.0+ |
| Last version | 5.0 |
| Size | 10 MB |
| Category | Tools |
| Developer | softtechstudio |
| Price | Free |
There's a lot of people today who use the internet daily for their needs and work. Right now, you can access different websites and tools by just connecting to the internet. There's no limit to what you can do when you have the internet which is one of the reasons why a lot of people abuse it. If you're not careful, your data can be stolen by stealers and companies today. If you don't want this to ever happen to you, you should download Iceland VPN today.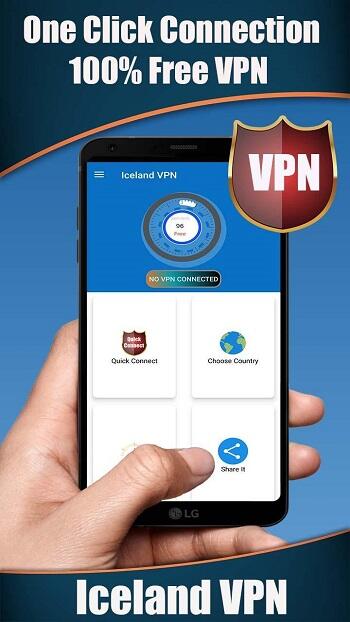 There are so many free VPN services you can download this instant so you can shield your data. However, not all of them were made the same which is why some have more tools than others. This app is a product made with concern for our safety online so you can access plenty of servers in multiple countries! You can also use it to bypass firewalls and websites today available only to selected users. With this app, you'll never have to worry about your data being leaked.
The Ultimate Defense Online
There are a lot of stealers, posers, scammers and all sorts of bad guys on the internet today. You can't distinguish them once they're on the internet since they can be anybody! But what's even worst is that most of the time they don't even leave tracks and you won't even know that you're being manipulated. In this day and age, the internet is being used in almost everywhere such as schools, workplaces, and at home.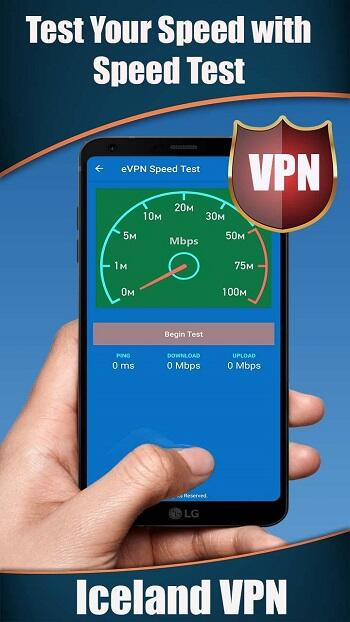 Thus, you can be attacked almost anywhere you are and you won't even be able to defend yourself. Not until you have a VPN app downloaded on your phone that you use always. The good thing about Iceland VPN is that you can easily turn it on and off as you would any app! Here, you can select any country that you wish be it South Korea, Singapore, United Kingdom, Vietnam, Thailand and many more! The app is completely free to download and use so you can rest easy knowing that you're protected.
You can also use it to bypass restricted websites, apps and firewalls today! Whether you're trying to access a certain platform, you can easily fool it by using the app and using a proxy server today. It's also compatible with different networks such as 3G, 4G and WiFi connections. There's no traffic limit which means you can use it for as long as you can to protect yourself. You can also access a free speed test so you can see how fast your internet connection is.
Most importantly, the app is fully customizable and you can use it today for any needs whether for school or work.
Iceland VPN Features
There are plenty of VPN apps available right now yet Iceland VPN is one of the best options. Here, you can get these amazing features for free:
Total Protection – There's a lot of apps today that provide us with different tools. If you want, you can use your phone to show the map, to order food, find places to stay, book tickets, and many more! You can also use it to snap pictures/videos, edit them, call your loved ones and friends and many more. But whenever you use the internet on your device, you are actually making it easy for attackers to steal your data! That's because attackers can easily see anyone's IP address online today.
So, if you want to protect your privacy and other important details, you should get Iceland VPN. This app is one of the best VPN apps today as it's completely free and it provides you with all the tools you need. Here, you can enjoy countless features and tools that will ultimately shield you from attackers. You can enjoy total protection as long as you use this app in your phone always!
Choose From Multiple Countries – The app provides different servers in multiple countries. Here, you can connect to countries such as Vietnam, Japan, South Korea, Thailand, United Kingdom, Singapore and many more! This is good news since you can always switch to a different server if the connect is slow or it stops. It also allows you to access specific websites and content available only to the mentioned countries.
Fully Customizable – The app is also fully customizable as it remembers your settings. Here, you can set your favorite servers and you'll see the speed, session and ping of each server. You can also see a lot of other things in your history today.
Bypass any Websites – Iceland VPN also does a great job of allowing you to bypass any restricted website or app today. By connecting to a proxy server, you can enjoy internet freedom today. Even if the website or app is blocked in your country, you can just use this app to access it easily. More than that, you can watch movies and shows available only to certain locations from streaming platforms! Then, you're can also access YouTube videos that aren't available in your country.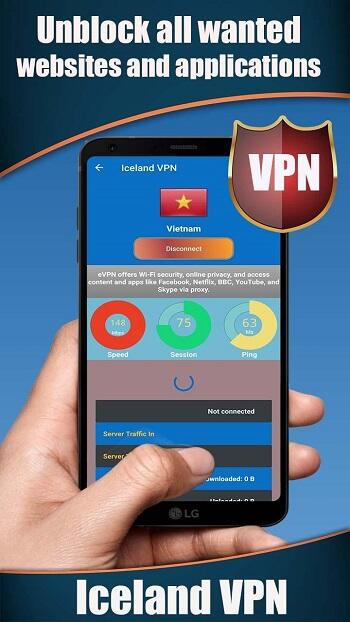 Compatible with any networks – The app is compatible with most devices even if you're using 3G, 4G and WiFi connections. This means that you can use the app to protect your data while connected to the internet.
Fast and Speed Test – The app guarantees a fast connection always as you can clearly see from the servers. You can also do a speed test right from the app itself today as it features a built-in speed test!
Secure – Get total privacy protection today with Iceland VPN! Protect your banking details, images, private messages and more with this app. You can use it for any occasion as there's no traffic limit.
Iceland VPN APK – Latest version
There are a lot of scammers and malicious people on the internet today. You should download Iceland VPN to protect your data!