How to Fix CatMouse Not Working (3 Problems Fixed)
There are a lot of movies and shows right now worldwide. Back then, the only way we can watch them were through cinemas. Then came cable subscriptions which allowed us to watch them right at our house! But as technology continued to advanced, we now have streaming services.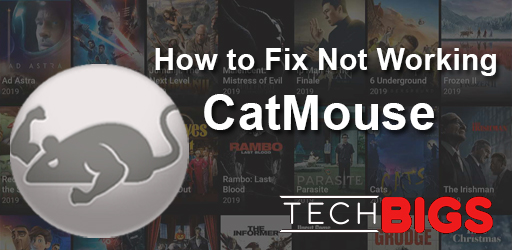 These platforms allow us watch movies and tv shows whenever we want and wherever we are. As long as we have smartphones and internet connection, entertainment is possible. But if these cost monthly subscription fees that some people can't afford. That's why CatMouse is a lifesaver for most. But if you find that your CatMouse app is not working for unknown reasons, then read on below to find out how to fix it!
Intro to CatMouse
Streaming services have become prevalent as we entered the 21st century. Nowadays, you can easily watch any movie or show in your smartphone whenever you want. This on demand platforms have increased their numbers ever since Netflix became mainstream.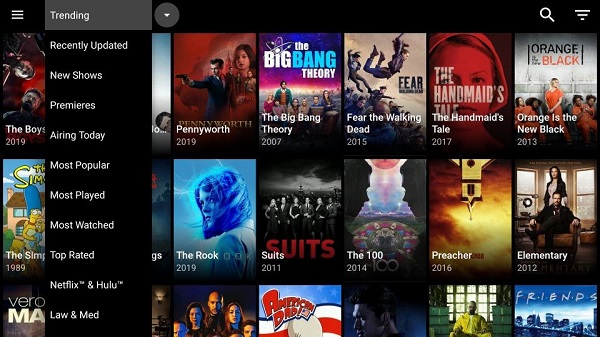 But for people who can't afford to pay the monthly subscription fees of these streaming services, they turn to free ones. One of the best free alternatives to these is called CatMouse. In here, you can watch thousands of titles for free! However, since it's free, you might encounter some problems sometimes. When you do, don't worry because we're going to list the fixes below! Learn how to easily troubleshoot the common problems you'll encounter when using CatMouse below!
CatMouse 3 Common Problems Fixed
CatMouse is an incredibly advanced streaming app that allows user to watch movies and shows for free. In here, you can access a lot of features that you can find in paid streaming apps. But if you encounter some problems while using the app, here are the fixes!
CatMouse not working
CatMouse is an incredible app that allows you to stream tons of content for free. But some users have reported that the app won't open, play or load. For others, they can't cast their favorite movies and shows using Smart TV/Chromecast which becomes a big problem. Fear not! Here are some fixes. If you can't see the cast icon on Firestick, then it's not there. But if you can't see it on your smartphone, you first need to make sure that you have enabled the casting feature in the Android settings. Then, you need to also turn on the casting device to connect.
But if your app won't load, play or open, then you need to delete the app then re-install it. This will ensure that the app will be updated and all the bugs of the previous version will be fixed. If it still doesn't work though, try installing a VPN app to use it.
CatMouse unknown error
Sometimes, your CatMouse app would just give off unknown errors causing it to crash. There are a lot of reasons for why this is happening. But the most common reason we can think of is because your phone isn't compatible with the newest version of the CatMouse app. It is the problem, it's suggested that you revert back to the old version of the app to see if it still persists.
CatMouse no data
Sometimes, the app doesn't give out data or it can't find links to the movies and shows you want to watch. We understand that this can be frustrating. Don't worry, just follow these steps to fix it.
Open your CatMouse app and go to settings.
Scroll down and select the Providers and Resolvers.
Under that, enable TV shows providers as well as movie providers. Just make sure that all of these are enabled.
Then, you can also see a clear cache option at the top of the settings. Select this.
Now, restart the app and the problem should be solved.
If not, delete the app and install the latest version.
Maybe you will like this great article: CatMouse for PC
Final Thoughts
Hopefully you've been able to solve your CatMouse common problems with the help of this article! Share this with your friends and loved ones as well if they encounter these problems!