Castle Crush APK 6.3.2
Download Castle Crush APK Latest Version Free for Android to duel players from different parts of the world. Play this unique strategy game.
Castle Crush is an interesting strategy game for mobile devices. What you'd find in the game includes the magic arena, legendary monsters, and epic duels. The game offers multiplayer and PvP modes for players to enjoy. Therefore, you can conveniently choose your tactics and how you want to play the game.
Download this real-time strategy game and join the fun. Play with other players from around the world and show your skills. There are over 40 spells and troops for you to collect and also upgrade. These items will make your battle experience a lot easier.
Can you lead your army to victory? Select a strategy and use it to achieve this. Deploy troops to your enemy's castle, and destroy your enemies. This is why it is important to ensure that your deck is the strongest.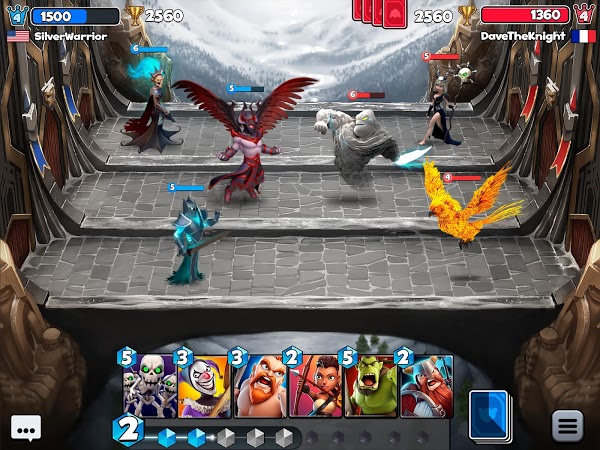 There is a global ranking in this game, and you can only climb this ranking when you earn trophies. Clashing with your enemy is not the only thing you'd do in the game. You'd also need to defend and protect your army.
There are so many warriors, spells, and monsters for you to discover and unlock. Ensure that you unlock all the spells, warriors, and monsters. What will be your favorite character? Will it be the golem or the archers? What you should note is that these warriors have different features and attack styles.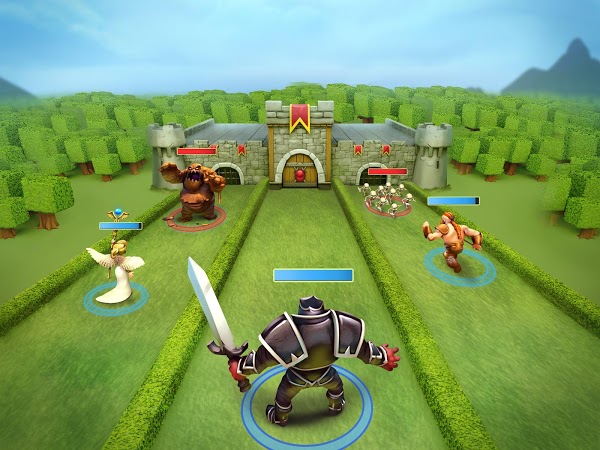 The warriors you take into battle will determine the type of strategy you make use of. Make the right decisions when you play this game.
Amazing Features
Here are some of the amazing features of this game:
New powerful monsters and troops for you to collect
Enter duels and battles with players from different parts of the world.
Unlock different cards by destroying your opponents
Collect daily cards
Enter multiple levels, and get to the top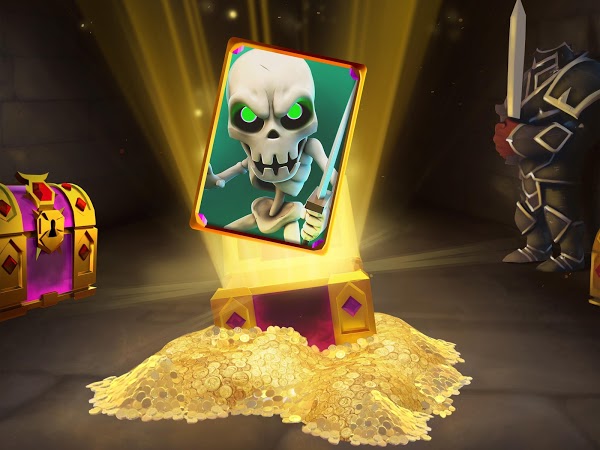 Open magical chests to unlock amazing items
Join clans
Earn trophies
Learn different strategies and battle tactics. This will help you in becoming a global champion
Intuitive and fun mechanics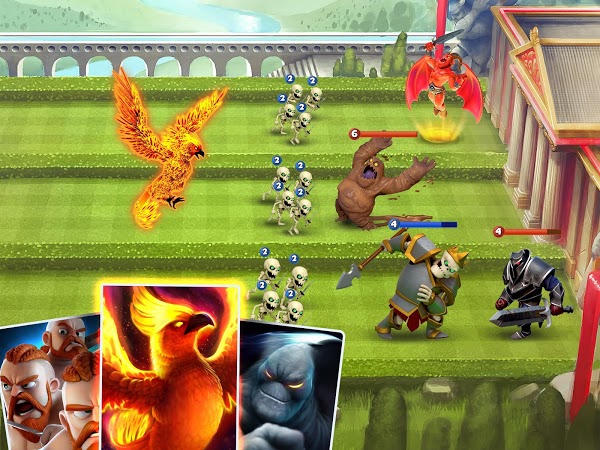 Castle Crush is an amazing multiplayer strategy game for Android users. Download this game now and start playing with different people. Enter online battles, and use your strategy and tactics to win.
Castle Crush APK Free Download
Do you want to have menu features when you play Castle Crush? Then you should download the apk of this game. Imagine playing the game with all cards unlocked, unlocked spells, warriors, powers, unlimited coins and gems/money, unlocked everything. You'd get this with the version.
Conclusion
Download the latest version of Castle Crush to experience these features.
Similar Strategy Games: Clash of clans apk and Art of war apk