Carnage Wars APK 2.5
Download Carnage Wars APK to showcase your shooting skills. Carnage Wars is an action-packed game that immerses you in a thrilling shooting and highly competitive scene.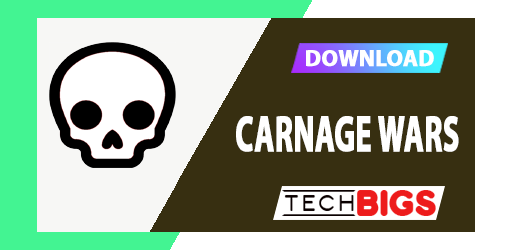 | | |
| --- | --- |
| Name | Carnage Wars |
| Updated | |
| Compatible with | Android 5.0+ |
| Last version | 2.5 |
| Size | 88 MB |
| Category | Action |
| Developer | Zic Zac |
| Price | Free |
Carnage Wars APK Description
Do you enjoy shooting games? Or do you love immersive games where you explore different weapons? Carnage Wars is a game to explore where you have access to many weapons, and you engage in massive wars with lots of people, just as the name implies. Carnage Wars APK is an engaging and thrilling shooting game that allows the multiplayer mode to ensure players enjoy their gaming experience. There are many enemies in the game you must defeat, and Carnage Wars APK has provided all you need to defeat enemies.
All you have to do is utilize all weapons and ensure they are in your possession at all times. If you are a fan of shooter games, Carnage Wars APK android is a good one. There are plenty of chances to showcase and display your shooting spree and enjoy the exciting game. The game environment is well-designed and beautiful, giving off a realistic gaming experience.
Carnage Wars APK for Android is compatible with Android devices 5.; therefore, all users will enjoy the game to the fullest.
ZicZac developed and published this game, which has been a significant attraction to players worldwide. Join players worldwide to download Carnage Wars APK and enjoy its gameplay. Get the Carnage Wars APK download now and explore its features.
The gameplay of Carnage Wars
Carnage Wars APK has an interesting gameplay. The game is set in a dystopian environment. You will encounter many characters as you play. The battleground is well-designed and realistic, giving a smooth game experience.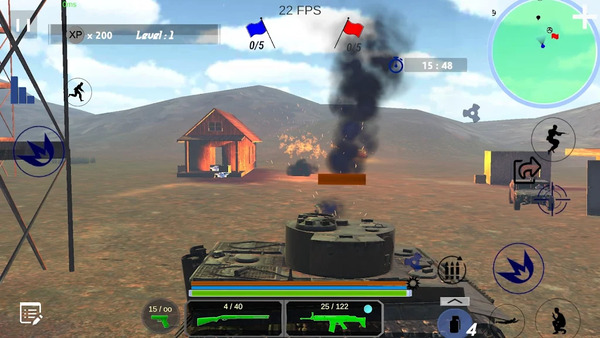 This game focuses on your shooting abilities as you encounter challenges. Note that each of the characters or adversaries you come across has a unique ability; therefore, you must be strategic in dealing with each character you encounter before they take you down.
Also, there are many weapons you can fall back on while playing; still, always ensure you have weapons, armor, etc., that will last you till the end of the game. Note that at some points in the game, you might have to upgrade your weapons. All you need to do this is included in the game, ensuring the enemies do not take you down. Check out some interesting features of Carnage Wars APK.
Unique Features of Carnage Wars APK
Generally, shooting games have interesting features for players. However, Carnage Wars have distinguishing features, which include;
Clean Layout
Carnage Wars APK features a clean user interface with easy navigation. Also, the locations while exploring the battle are well-designed and realistic. This feature attracts many people's attention and has made the game popular worldwide.
Game Modes
To ensure players enjoy the gaming experience, there are two different game modes to explore in this game: the single and multiplayer game modes. In the single-player mode, you will fight against the AI to display your shooting skills. For this Mode, ensure you play the difficult mode to get familiar with the game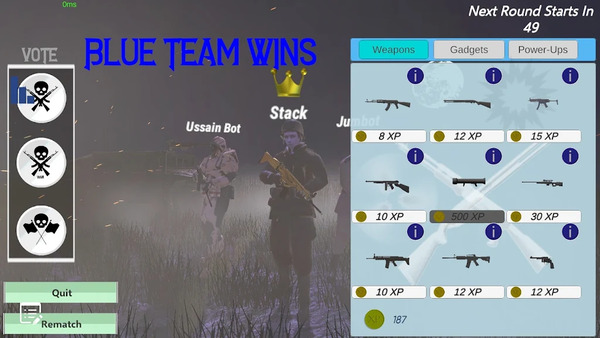 On the other hand, multiplayer mode involves playing with friends or other players online in combat. In this mode, you will build a team and work with them to defeat your opponent and claim the winner. This is super fun as players won't get bored playing the game.
Diverse Weapons to use
As a means of support or backup, Carnage Wars APK latest version features various weapons to use in the game, like pistols, shotguns, armor, grenades, etc. With these weapons, you can go wrong playing this game.
Also, as you progress in the game, you will get the opportunity to unlock high-class weapons. However, in the Carnage Wars APK, you have access to these weapons for free, making you enjoy the game.
Unique Weapon Upgrades
If you're familiar with weapons, you will agree that there are times your weapons need notable upgrades. Carnage Wars APK offers weapon upgrades for all players to enjoy their gaming experience. This is super interesting .
This feature allows you to replenish your armor, boosts your shooting skills, and gives you a winning edge over other players.
Earn Rewards as you Complete Quests
As you play and defeat your adversaries, Carnage Wars rewards you with money or a badge; this, in turn, increases your rank and chance of winning over the players.
Diverse Vehicles
There are over 4 vehicles to use in this game, which are ATVs, helicopters, Cars, and armor tanks. This vehicle serves as protection as well as an edge over other players in winning the game. Each of these vehicles helps you adapt to the game environment in whatever condition it is.
3D immersive graphics and sounds
Carnage Wars features beautiful and realistic graphics that immerse players while playing the game. It is pleasant and eye-catching.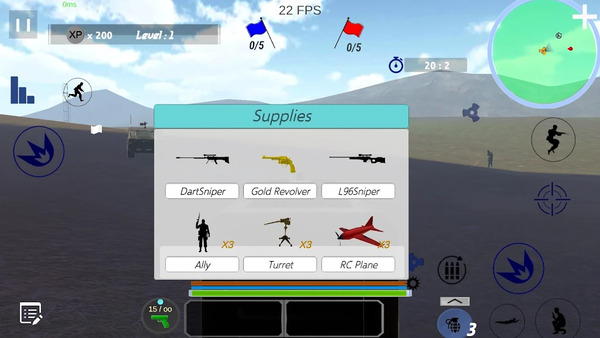 Also, it features highly realistic and immersive soundtracks of high quality. You will hear the Sounds of guns like in the real world.
Easy Controls
The controls of this game are easy to use and navigate, making it easy for players to enjoy the game. You can easily make a few taps on your screen to move or jump while you attack enemies.
Conclusion
Immerse yourself in the shooting spree gameplay and explore its many features. Join other players to download this game. You can get the Carnage Wars APK free download link below; enjoy!