Campus Play APK 1.1.9
Do you want to spice up your school life? Play Campus Play now and enjoy an RPG game filled with wild combat battles, clubs, characters and action-packed scenes!
Regardless of what we think about school, we all need to attend it for years. This is the reality with billions of people around the world and it's unlikely that it's going to change. But who says school should be boring when we have Campus Play? Here in this game, you get to enjoy a campus life filled with fights, romance, lots of characters and fun interactions! Complete many missions and fulfill the story now.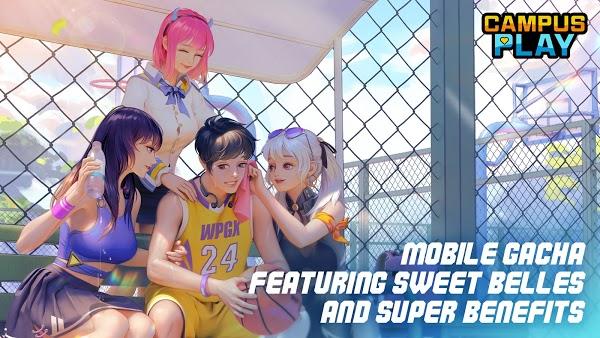 In this RPG, you get to enjoy the school life that you've always wanted without limits! Have fun with the story and complete all the quests in the game to proceed and receive rewards and EXP. You'll meet many interesting characters and build an exclusive Campus Belle team! Here, your every wish can become true as you live your school life to the limits.
The Ultimate School Life
We all know that schools are necessary in order for us to grow up to be professionals in our own fields. But oftentimes, the days we spent are boring and we don't have much to do. But in Campus Play, you can enjoy a game where you can go back to your college years to make it more interesting. Here, you will enjoy the story where you'll be fighting against numerous enemies and increase your reputation. Here, you can enjoy a turn-based combat and do all sorts of moves and skills.
Aside from that, you can experience the rich story and side stories that the game has prepared for you. You'll meet a lot of people and experience different scenarios. You can also collect different girls and boys to your team and fight with stronger opponents. Each of them has different classifications and the most powerful ones are the rarest. Try your best to become the best in different schools by beating up opponents!
Here, you can increase your stats which allows you to fight powerful enemies. Enjoy various tools and weapons and fight against the strongest!
Campus Play Features
Want to spice up your college life? Enjoy Campus Play now and get to know many characters and enemies. Fight and be known now!
Enjoy Your Campus Life – Do you enjoy your school life right now? Or perhaps you're an adult now that's working in the office and you didn't have a great school life. Turn that around right now with Campus Play! In this fun RPG from Komoe Technology Limited, you will play the role of a hot college student who will take over the school! Enjoy the story here with rich dialogues and interesting twists.
Moreover, there are many characters to recruit into your Campus Belle team. Build the ultimate team to fight against a lot of enemies today. You can collect many SSR cards and get many victories to level up. You'll enjoy dating many Belles in here and get experience as well as skills! There are many things to do in this turn-based RPG that you'll enjoy such as the real photos from these characters!
Turn-Based Fighting – The majority of your time will be spent fighting numerous opponents in Campus Play. Here, you'll take turns fighting each other until one team completely depletes themselves of HP. Take your best fighters in the arena and fight the best opponents there are for rewards. After that, you can level up your team and individual stats so you can enjoy more things to do. Lastly, you will be able to showcase your skills and strengths in the game!
Main and Side Stories – In this game, you can clear stages to pick up Belles. The main story has many stages for you to finish and you'll fight many opponents in each one. As you complete them, you'll get to enjoy unlocking many students and Belles. There are also clubs you can join in and many more adventures to go to. Overall, you'll be able to have fun as a man in a college campus in this game.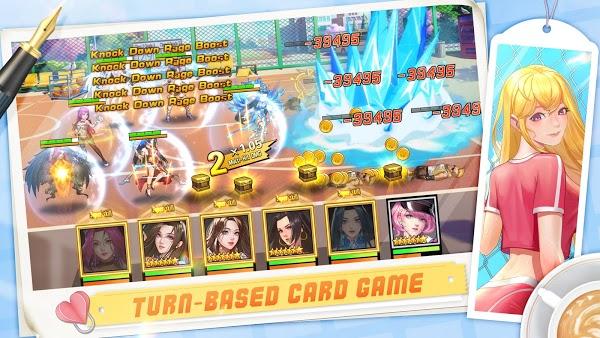 Collect cards of Beauties – There are many Belles you can unlock in this fun game. Here, you can date each of them so you can increase your skills and talents. Aside from that, there are real exclusive photos of these Belles from the game that you can unlock. You'll be able to enjoy these high-quality photos as you unlock more gifts and money.
Enjoyable Graphics – When it comes to the graphics of Campus Play, the visuals are incredible. Each of the character was designed like an anime so you can enjoy dating them.
Campus Play APK – Latest version for Android
Download Campus Play today and have the best college days of your life! Date many Belles and fight a lot.