Burrito Bison Launcha Libre APK 3.55
Download Burrito Bison Launcha Libre APK – latest version – free for Android to stop the gummy invasion and fight bosses to get your salsa recipe back.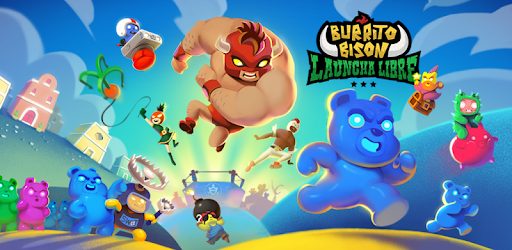 Smack, crush, jump, dunk – destroy the gummies! Download Burrito Bison Launcha Libre APK to get one of the most hilarious and fun platform games on mobile right now. You're a Mexican wrestling champion. Your cookbook has been stolen by an evil chef who plans to steal your incredible salsa recipe. There is a gummy bear invasion. You must prevail.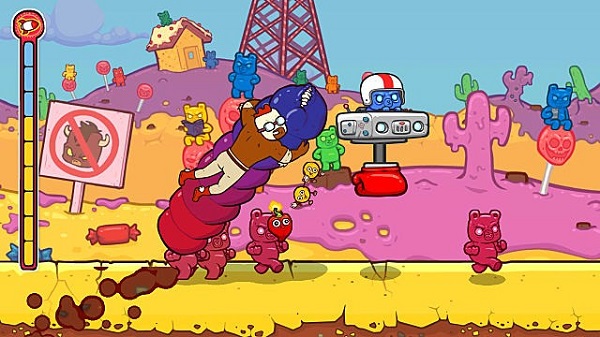 Does that sound like the craziest game you've ever heard of? Well, it is! If you're looking for something action-packed, fast-paced, fun, and humorous, then this is the game for you, dear friend. It's a hard hitting 3D platform-style game where you're continuously bouncing forwards and must traverse obstacles while crushing as many gummies as you can along the way.
Stop the gummy invasion
You'll be fighting a boss opponent and every time you hit him, you'll fly up into the air. If you land on gummies, then you'll bounce again. The aim is to bounce for as long as possible and collect as many coins as you can along the way.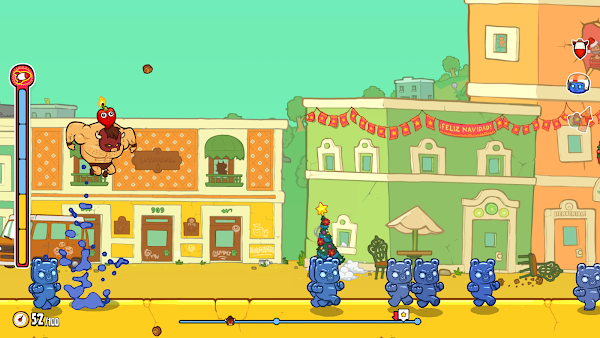 Boss fights: Alongside beating all the little gummies into oblivion, you'll also have to demolish some incredibly powerful bosses in the game. This is where you really put your skills to the test. It's refreshing to see developers continuing to include boss fights in their games – it's something that we don't see as often in today's gaming world.
Various gameplay modes: What's more, the game has various stages to play through. One minute you're running around knocking out gummies, and the next minute you're underground riding a giant worm. Then you're flying through space. It's quite a trip.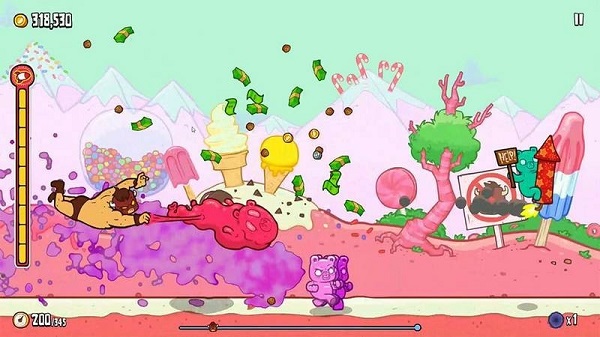 Three characters: Alongside Burrito Bison, you'll now also get to play as Pineapple Spank and El Pollo – two epic characters in their own right. There are plenty of upgrades to unlock to make your characters stronger, quicker, and just generally more awesome.
Tips for playing Burrito Bison Launcha Libre APK
This is a pretty tricky game, so you'll want some tips to help you out along the way. Here are our top tips when playing Burrito Bison Launcha Libre.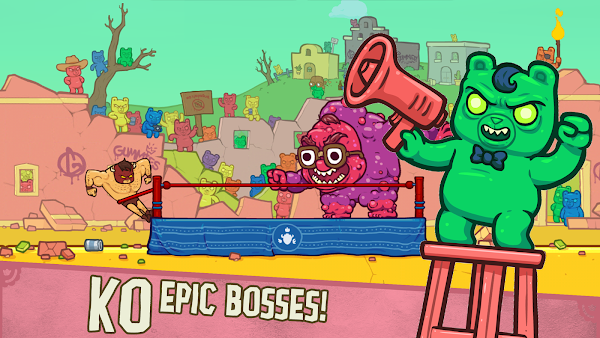 Time your launches for Crit Hits
If you time your launches when your opponent is taunting you, then you can get a critical hit which will deal out massive damage. If you get enough critical hits, then a K.O. is only a short way away. You'll get to enjoy an awesome K.O. scene as well.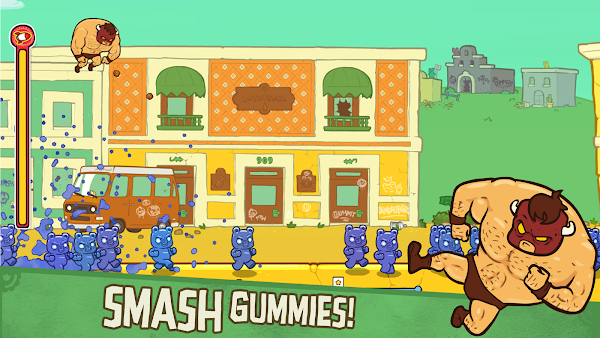 Save rocket slams for critical moments
If your character continually hits the floor, then you'll get game over. Make sure to use your rocket slams when you're about to hit the floor. This will send you back on your way.
Buy the Cake Eater upgrade
If you need to effortlessly slam through walls and doors, then the Cake Eater upgrade is the one for you. This can make your gameplay experience a whole lot easier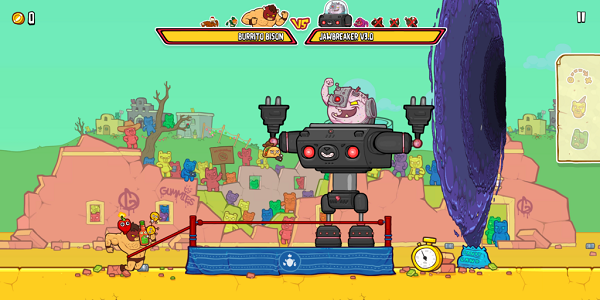 Other upgrades to buy
If you want to stay in the air for longer periods of time, then the Speedometre and Bounciness upgrades are essential. On top of that, you'll also want to get the Slippery Lotion and Flavor Master upgrades, as well.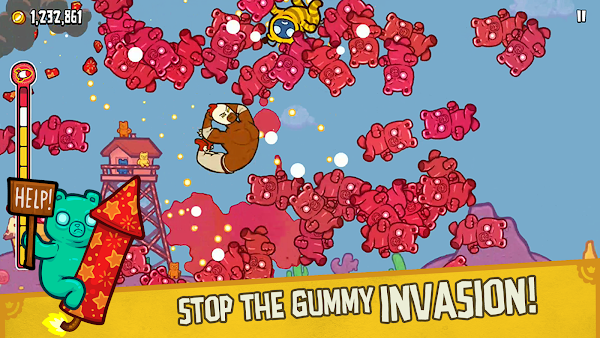 Purchase gummy upgrades
If you buy a gummy upgrade, then you'll start to see some special gummies in the game. These can give you some really useful bonuses such as staying in the air for longer and bouncing higher. It's certainly worth investing in these after you've got some essential upgrades under your belt.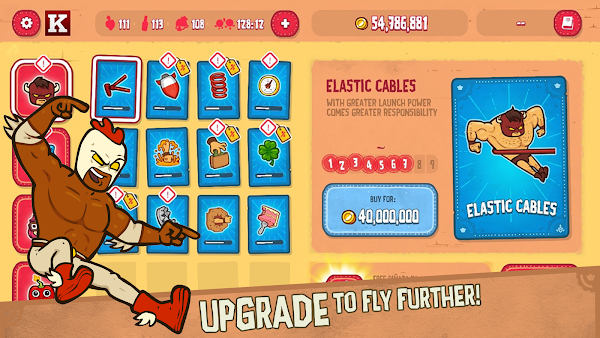 Burrito Bison Laucha Libre APK
Want to be able to get all the best upgrades from the beginning of the game? Download the Burrito Bison Launcha Libre APK to get infinite funds to invest in upgrades. Enjoy!