Break The Sun APK 1.23
Do you admire people who can break things with their heads or hands? Play Break The Sun so you too can break different objects such as wood, glasses, and more!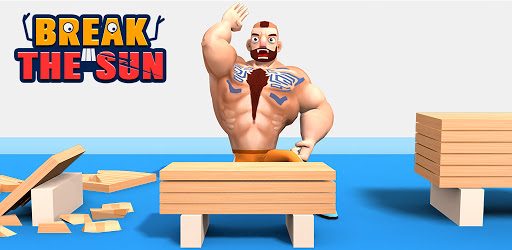 Karate is one of the most popular forms of martial arts known around the world. It originated from East Asia but it quickly grew popularity globally. Now, it's being taught in almost every corner of the globe and numerous karate sporting events are held yearly. If you've always thought that these people look cool breaking things with their hands and head, then you should play Break The Sun.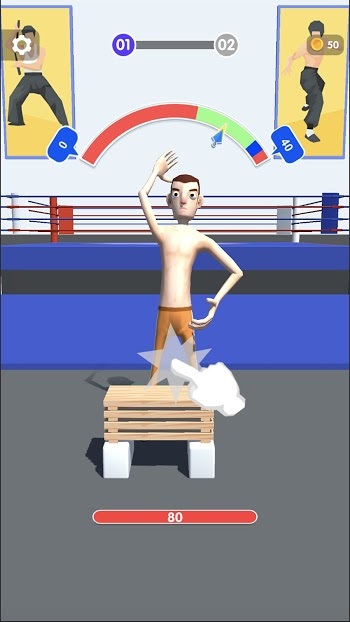 This game from Bigdog Games starts off normal. First, you'll chop a piece of twig using your head. You just need to time your click when the arrow reaches the end for a more powerful hit. Then, as you progress, you'll start to break objects such as glasses, hollow blocks, stone slabs, wood, creates, and even an entire planet! It may sound ridiculous but it's a lot of fun!
Break Unbreakable Objects
Are you amazed by the sheer strength and discipline of people who practice karate? These practitioners commonly display their strength and skills by doing karate chops. Here, they'll use their bare hands or heads to chop seemingly unbreakable objects such as wooden planks and stones. This is a feat that not a lot of people can do! This is why karate experts get so much respect even from normal people.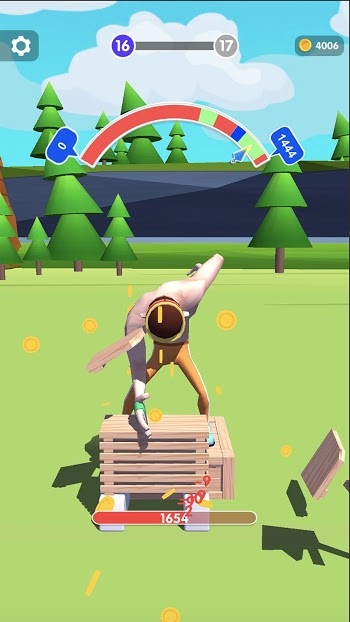 But if you've always wanted to try this one but in a safer way, you can try Break The Sun. In this game, you will chop a lot of objects using just your hands, feet and head! Show off your strength by breaking normal objects such as wooden planks, stones, twigs, glass wares and more. But as you go through the levels and gain more strength, you'll start to break abnormal things such as entire buildings, planets and even the sun! Yes, it's a ridiculous game that's free to play and enjoy!
Features of Break The Sun
Do you want to test your strength against different objects? If so, download and play Break The Sun today and break a lot of strong objects!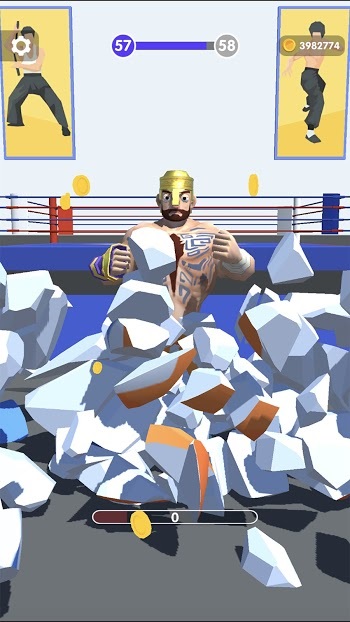 Chop different objects – There's a lot of fun games that are available right now. But if you've always wanted to try doing the karate chop, here's your chance. We all know that doing this in real life may result in an injury if you're not an expert. But what if there's a way to do it without the risks? In Break The Sun, you'll be a karate master that will prove your strength to everyone! Here, you'll try to break a lot of objects. From the normal ones such as wood panels, twigs, glasses and stones, to impossible ones such as the sun – you'll chop them all. In this game, you'll become a karate master and chop all you can!
Upgrade your character – If you want to play a game where you can become a karate master, then you should try Break The Sun. In this game, you'll be able to chop a lot of different objects starting from the easiest ones to the impossible objects. Of course, you won't be able to handle the hard ones unless you upgrade your body. Thankfully, you can easily do so with the money you earn from completing levels! Here, you can upgrade your head, body and hands! Doing so will increase your strength and physical body. Of course, these upgrades cost a lot of money so try to finish a lot of levels first.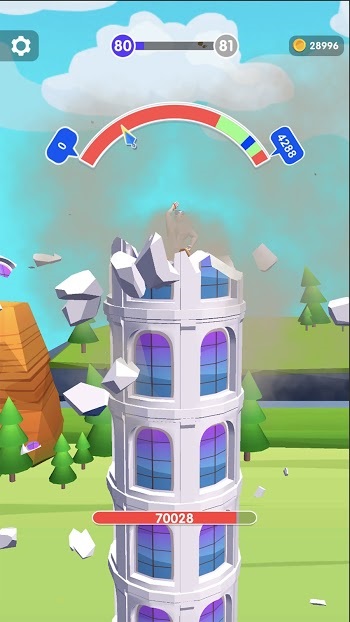 Finish all the levels – In this game, you don't need real strength to win. You just need the best timing and understanding of the game. Here, there will be a bar in which an arrow will point to it. You must tap the screen to stop the arrow in a green or blue spot to hit the target. If you land on the red part, you'll not be able to hit the object. Try to go for the green or even the blue one for the maximum power. Although it's not as easy as you think as these zones are stretched out and random. They are also not that wide so you may easily miss them unless your timing is great.
Fun animation – Break The Sun brings a fun visual and animation graphics which will allow you to enjoy the game. If you use your head, you'll see a light beam coming from your head which makes you chop the object with your whole strength! The game is fun as there are many levels to play and enjoy!
Break The Sun APK – Unlimited money, unlimited diamonds
Think you have what it takes to be a karate chop master? Play Break The Sun now and see how far can you go!