Bravonovel APK 1.4.5
Download BravoNovel APK Latest Version free for Android. Begin reading countless stories and novels, unlimited and uninterrupted.
If you're ever looking for something new to read, then this is the application for you. Download BravoNovel for Android and get the number one reading experience available on your mobile device.
Using BravoNovel
There are a few extra aspects of the application that users should know before downloading. First, the coins system that is integrated into the BravoNovel app. With this, you can use coins to constantly unlock new content for your phone. On that note, you should make sure to log in every single day in order to get enough coins for your reading.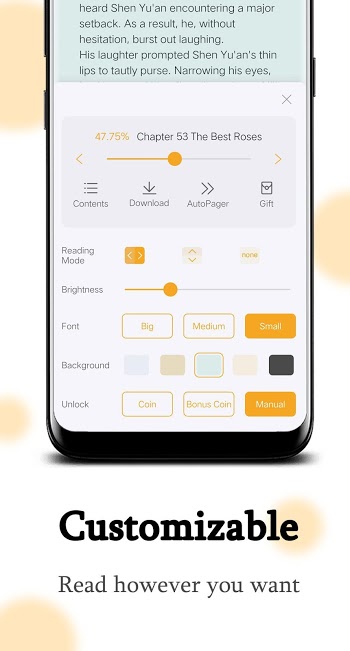 Additionally, you'll want to log in to stay updated with how much new content is available. The app is constantly being updated with new stories and novels to share with the world. So, your daily log in activity will not only earn you coins, but also keep you updated on the newest stories.
That being said, also try to time how much you're reading and the amount of coins in your account. This is just in case you may not have enough funds to continue reading new content. Take your time and pace yourself to enjoy every pit of content at your own speed, without any distractions in your mind.
Download now!
Additional Features
What makes the application so good are the additions and features offered. Check out what features are given in order to fully understand what you get…
There is a wide selection of stories and novels for you to read. Tons of genres are here to welcome you: Sci-Fi, Mystery, Comedy, Action Adventure and more.
Stories are updated on a daily basis. You'll never be bored and will always have fresh, new material.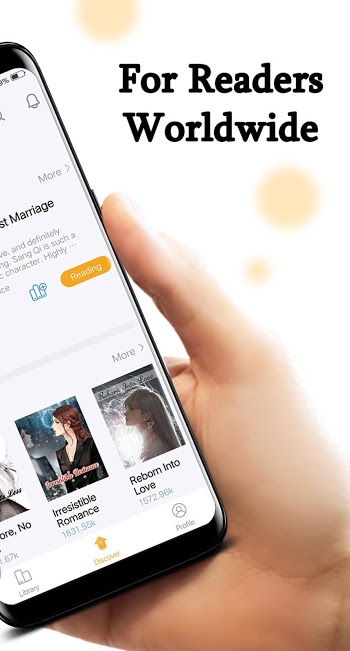 The application is free. Although, you use a credit known as coins, in order to be able to keep reading stories.
You get full screen reading options with many different fonts. Depending on the quality of your eyes, you can adjust the font and screen size to fit your needs.
There is a Night Reading Mode. No matter the time of day, you can fully enjoy the reading experience.
The user interface is extremely simple. Just swipe left and right in order to switch pages. In addition, the menu is easily understandable and accessible for readers of all ages.
You can automatically save the chapter you are on and make a reading history. With that, you will always be able to go back and continue your reading.
To begin your reading, you are given tons of coins to get started. Again, as long as you stay reading at a steady pace, you should never feel like having a lack of coins.
There are also different recommendations to keep you interested and wanting to explore new content.
You'll always stay up to date with all of the different content available. BravoNovel continues to add new stories consistently for its users to stay active.
New Additions
Limited time offers are available to new time readers.
The updated version has tons of new stories for you to enjoy.
The interface has been optimized for everyone to easily access and customize their own reading experience.
BravoNovel APK
Get the modified version of the app if you want to experience endless reading. You'll have no limit the content available and always read uninterrupted.