Brands.live APK 3.85
Download Brands.live APK latest version and create personalized marketing posters. You can create HD posters and share them with your prospective business partners.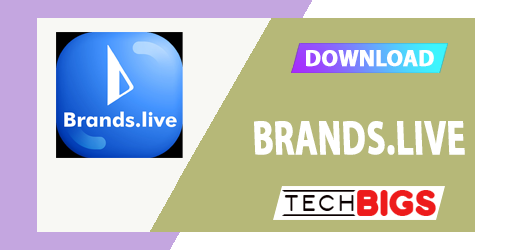 In-Depth Description of Brands.live APK
What comes to mind when you think about marketing? TV commercials, billboards, and radio ads, right? In the modern world, these methods are no longer as effective as they used to be. The reason is that people's attention span has decreased significantly over the years.
With that said, you need to find new and innovative ways to market your business. And one of the best ways to do that is using social media. But even then, you need to stand out from the crowd. And that's where Brands.live comes in.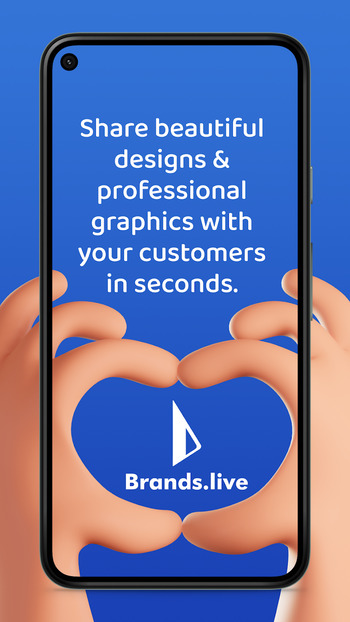 Brands.live is a dynamic and innovative marketing tool that allows you to customize your marketing posters. You can include your company logo, contact information, and other relevant details. And the best part is that you can do all this without spending a fortune on marketing agencies.
If that sounds like something you're interested in, then read on. In this article, we'll give you a complete overview of Brands.live and how it can benefit your business.
What is Brands.live?
Brands.live was created by Credapp Software Private Limited to help people make Navaratri posters. It was essentially a way for businesses to connect with their customers during the festival season.
But after receiving positive feedback, the team decided to turn it into a full-fledged marketing tool. And that's how Brands.live was born.
This app supports different languages, ensuring you can connect with customers all over the world. This flexibility is one of the reasons why Brands.live is so popular among businesses.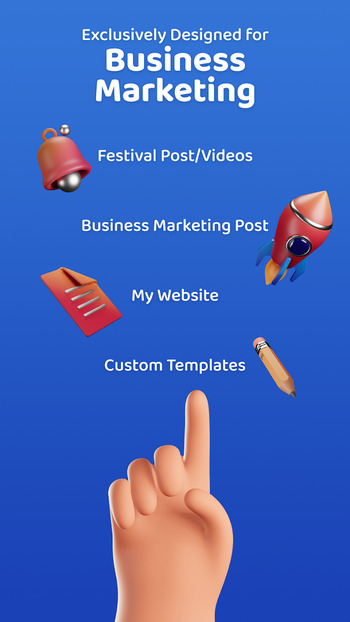 It is designed to help businesses of all sizes. Whether you're a small business owner or a large corporation, this app can help you reach your target audience.
How Does Brands.live Work?
Now that we've answered the question "what is Brands.live," it's time to take a closer look at how it works.
The app is very user-friendly and easy to navigate. To get started, you need to download the app and create an account. Once you've done that, you can start creating your marketing posters.
When creating a poster, you can choose from a wide range of templates. You can then edit the template to include your company logo, contact information, and other relevant details. Once you're happy with the results, you can share the poster on social media or download it for offline use.
What are the Benefits of Using Brands.live?
There are many benefits of using Brands.live for your business. Here are some of the most notable ones:
It is Cost-Effective. One of the biggest advantages of using Brands.live is that it's affordable. You don't need to spend a fortune on marketing agencies. And you can create as many posters as you want without incurring additional costs.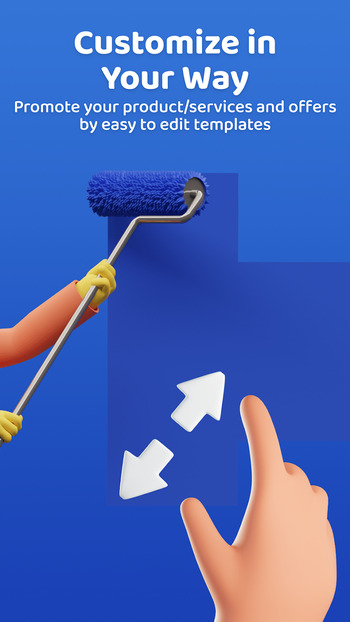 It's Easy to Use. Another great thing about Brands.live is that it's uncomplicated. Even if you're not a tech-savvy person, you'll be able to create posters with ease.
It's Fast. With Brands.live, you can create posters in minutes. And since all the templates are editable, you don't need to waste time on design.
Wide Range of Templates. With Brands.live, you can access a wide range of templates. You can easily customize them to meet your specific needs.
It's Reliable. live is developed by a team of professionals. And it's constantly updated to ensure that it meets the latest standards.
Make Digital Business Cards
In the modern world, digital business cards are more important than ever. They're easy to share and can be stored on your phone for easy access.
With Brands.live, you can easily create digital business cards. You can include your company logo, contact information, website, and social media links. And you can even add a QR code to make it easier for people to access your website or catalog.
Create Marketing Videos/Images
This application also allows its users to create marketing videos and images. You can use these videos and images to promote your brand on social media platforms such as YouTube, Facebook, and Instagram. Ensure they are precise, and to the point to avoid boring your customers.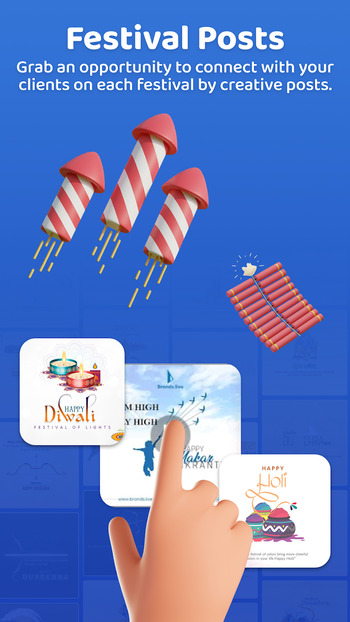 Fortunately, the app has many filters and editing options. You can trim, rotate, and even add music to your videos. This way, you can create engaging content that will capture the attention of your target audience.
Other Features of Brands.live APK
Event-Themed Templates. As earlier indicated, this application will spoil you for choice as it contains a wide range of event-themed templates. Whether you want to create a Navaratri poster or a Diwali one, this app has got you covered.
Landing Pages. You can also use this app to create landing pages for your website. A landing page is a crucial tool as it allows you to capture leads. And you can then use these leads to generate sales or promote your brand.
Certificate Maker. The app has a unique certificate maker. With this feature, you can create certificates for your employees or customers. You can use these certificates to show appreciation or as a reward for loyalty.
Invitation Cards. This app also allows you to create invitation cards. Whether you want to invite someone to your birthday party or your company's event, you will get the job done within minutes.
Brands.live APK Download
The Brands.live APK Android is your ultimate editing app. It offers a wide range of features that will help you promote your business. And with the modified version, you get all of these features for free.
The Brands.live APK free download also removes ads. This way, you can focus on creating posters without being interrupted.
Conclusion
The Brands.live APK is an excellent editing tool. It's easy to use and has a wide range of features. You can create posters, digital business cards, marketing videos, and landing pages.
Additionally, the app has a simple interface. This way, you will never struggle to create posters or any other type of content. Download it and start promoting your business today.