Bomb It APK 1.0
Download Bomb It APK to enjoy an interesting arcade game where you face a villain called BOSS. While playing the game, you will collect and earn sweet rewards.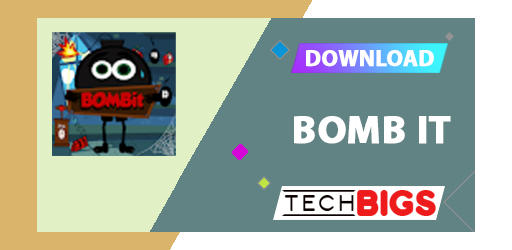 | | |
| --- | --- |
| Name | Bomb It |
| Updated | |
| Compatible with | Android 5.0+ |
| Last version | 1.0 |
| Size | 36 MB |
| Category | Arcade |
| Developer | Iron Fingers Gaming |
| Price | Free |
Description of Bomb It APK
Bomb It APK is an interesting platform game where users are engaged in the activities of saving cities from the evil plot of some enemies. This game is an interesting arcade game. Gamers will use their skills to defeat the enemies with the destructive plan of turning the city upside down.
Imagine some neighboring countries are enemies of a nation; they will go the extra mile to establish their plan. As an individual, you will also go to a different extent to eradicate the enemies, and you can form a team and build your team with good weapons and tactics. This is the story concept of Bomb It APK. You will help all the bombies in the game to escape obstacles and fight the villain.
Bomb It is an interesting game anyone can play with nice graphics and plenty of rewards to earn from it as you play. Kids can play this game conveniently with its smooth and cute character animation. Bomb It APK is similar to other bomb game series like Bomber friends and Bomb squad. Players will pick their weapon and fight their opponent till they win and collect rewards.
Iron fingers gaming developed and published the game with over 1000 downloads as it is just a new game. The developers have done a great job curating the game so that both adults and young kids can play without any complications. Iron Fingers gaming recently upgraded the game to the Bomb It APK for Android, which is compatible with Android 5.0 and above. All features were also upgraded in the version.
Furthermore, the Bomb It APK has been in the development stage to make all features available for free to all users; that is, players, don't have to spend their real money to get some weapons and features in the game. We have made the Bomb It APK download available for all gamers on our site. Download Bomb It APK now and help bombies to kill the special villain — BOSS.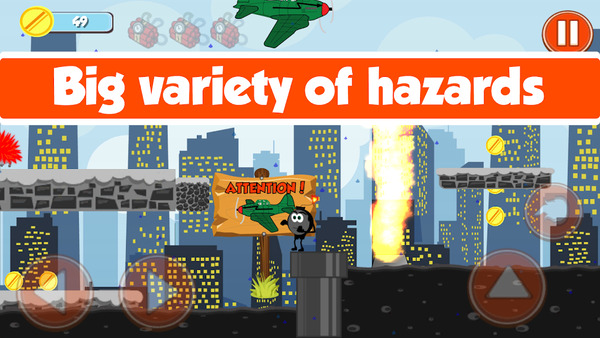 As the player, you will meet with a villain, but there's a special villain in each level that is waiting for you to come. Therefore, you must get ready to defeat it. The villains are not silly when dealing with them, so you must be tactical in killing them while you win the highest rewards.
In each level, as you play, three dynamites are hidden in some places in the game area; try to find them and get the highest game reward, which will build your power to defeat BOSS. These rewards can be used to buy new skins for your bombies, making you distinct from other players. There are many dangers you will encounter on the way, and you must avoid them to win in this game.
Bomb It APK is a fun arcade game anyone can play. You can get the Bomb It APK download link just below the article. Enjoy the awesome gameplay it offers.
Features of Bomb It APK
By now, you can capture what Bomb It APK entails. Below are some of the features players enjoy in this game;
Simple and intuitive game controls
Developers have done a great job with this game that players will find themselves exploring the awesome gameplay of Bomb It and also get hooked on the interesting game experiences. You can control the characters with the touchscreen controls of your phone, which is super easy and fun.
Beautiful Graphics
Players will find the Bomb It game content attractive and eye-catching. This game contains cute and beautiful character animations that intrigue and inspire players during the game. This feature made players attached to the game.
Defeat evil BOSS
Note that your primary aim in the game is to defeat the special Villain that awaits you in the game. Bomb It APK provides you with the necessary equipment, items, and weapons to fight BOSS and beat him, making the game fun and easy to play.
Single Player mode
Bomb It APK is a single-player mode game; that is, you will play alone. Although the game is a single-player mode, players will find it interesting and fun. You can not get bored while playing it because you will be eager to destroy BOSS and be the super boss. Download the Bomb IT APK to enjoy the single-player mode. Also, some people love to play games alone; therefore, this is a good game to consider.
Customize your characters
This is another amazing feature Bomb It APK offers players. You can customize your character with several clothes available in the game. This feature makes you distinct in the game. You can change your outfit and appearance.
Conclusion
I believe you are interested in exploring this game's storyplot, and gameplay. Also, you have many features to explore when you download the game. Therefore, download the Bomb It APK and share the game with your loved ones.