Bgmi Gfx Tool Pro APK v2.4
Download BGMI GFX Tool Pro APK to enjoy refreshing gameplay for your favorite PUBG and BGMI games. It has a simple-to-use interface and dynamic features for optimum fun.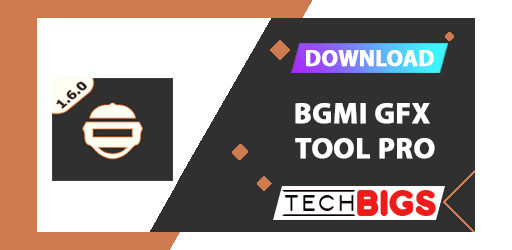 | | |
| --- | --- |
| Name | Bgmi Gfx Tool Pro |
| Updated | |
| Compatible with | Android 4.2+ |
| Last version | v2.4 |
| Size | 7 MB |
| Category | Tools |
| Developer | Krunal Tanti |
| Price | Free |
All-Inclusive Details about BGMI GFX Tool Pro APK Download
GFX Tool Pro for BGMI and PUBG is a tool offered by Krunal Tanti. It boosts the resolution and enhances graphic quality. It is also available in different languages.
This BGMI tool, also known as Battlegrounds Mobile India, is specially made for the Indian market. It has a simple-to-use interface for beginners and professional gamers alike.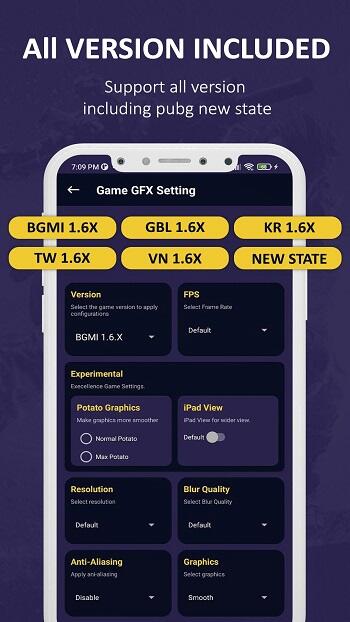 Even better, this tool guarantees improved FPS during your gameplays. You can be sure of smooth gaming devoid of lags. If you love PUBG games, you must get the GFX Tool Pro BGMI and PUBG APK download!
Why Use GFX Tool Pro for BGMI and PUBG APK Download?
Battlegrounds Mobile India is a new GFX Tool Pro that offers players an enhanced multiplayer experience. It works by changing your phone's resolution and graphics settings.
The app is frame rate-friendly and boosts FPS (up to 90) for smooth gameplay. It also increases the brightness and adds special effects to give you a vibrant gaming experience without lag!
With all these features, it's not surprising that the GFX Tool Pro APK download is becoming popular among PUBG lovers.
How to Use BGMI GFX Tool PRO APK
First, download the BGMI GFX Tool Pro APK. Then open the app and tap 'Start' to get started. Adjust settings until you achieve your desired results, click on 'Save'! You can always revert to your previous graphics setting by clicking on 'Load'.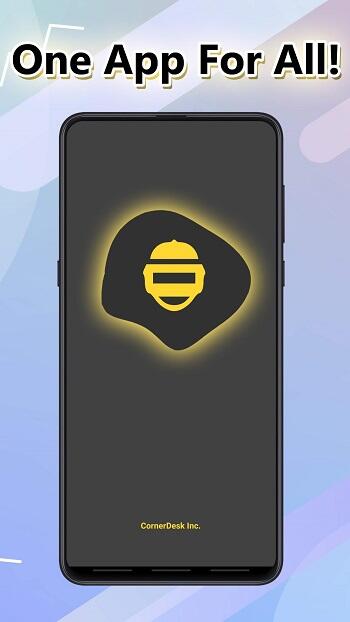 This GFX Tool Pro is frame rate-friendly that allows you to play your favorite PUBG and BGMI Games without lags or crashes! Enjoy improved graphics quality, brightness, and more!
You can choose to play your games alone or as a team. Always ensure that you use the tool to your advantage and become the last man standing in each game!
Unique Features of BGMI GFX Tool
Highly Realistic Virtual Environment
The tool offers a much better gaming experience with an improved virtual environment. It offers special effects and improved graphics for dynamic, fun gameplay.
Additionally, it has different maps that come with different terrains. As such, you can choose a map that fits your playstyle and preferences.
Customizable Graphics Settings
GFX Tool Pro APK offers graphic presets to help you achieve the best graphics for your phone's screen. You can adjust settings such as resolution, anti-aliasing, fog, and shadows until you find what works best with your Android phone.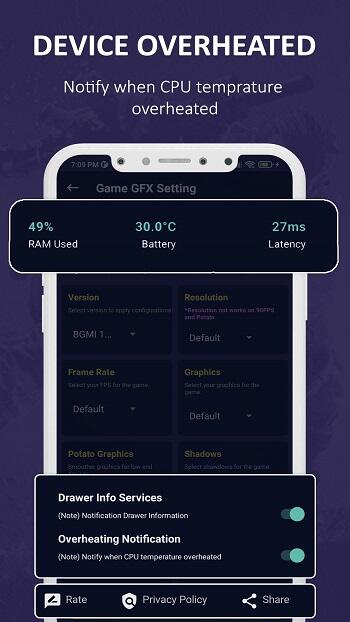 It also has a "performance mode" to increase FPS for better gameplay! The BGMI app is frame rate-friendly, so you can achieve the best gaming experience without in-game lags or crashes.
BGMI GFX Tool Pro APK is frame rate-friendly and offers a quick loading time to ensure smooth gameplay without lag or downtime. The tool boosts FPS and reduces the loading time, making the gameplay more enjoyable.
You can also get an in-game compass for your BGMI and PUBG games using this GFX Tool Pro APK download. It offers cool features like an in-game map, weapon selection panel, full HUD customization, and more!
Superior Graphics and Sound Systems
This GFX Tool comes with a 3D graphics system that offers high-quality virtual environments. It also has options for HD and 4K streaming quality. You can even customize the sound effects to create your unique style.
A Unique Multiplayer Experience
When you play games with this GFX Tool, you can use your phone as a controller. This unique feature provides a fun multiplayer experience for Android gamers!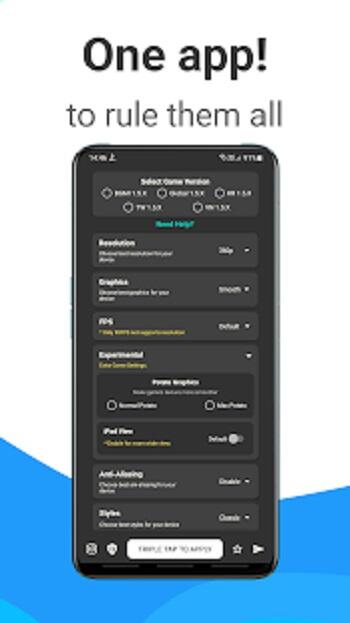 It also has other advanced features such as the 'Video Screenshot' that allows you to record memorable moments during gameplay. You can share your screenshots with friends on social media or use them as wallpaper.
Automated Match Making System
This tool uses an advanced AI system that guarantees perfect matchmaking for PUBG and BGMI players. You can also play solo or form teams to enjoy an intense game.
It ensures that you get opponents with the same skill level as you so that your gameplay is fair and balanced. You can use this tool to improve your PUBG and BGMI experience in a fun way!
No Ads/ Banners
If you're fed up with obtrusive ads, BGMI GFX Tool offers a no-banner experience. It doesn't feature any intrusive advertising elements that can distract your gameplay!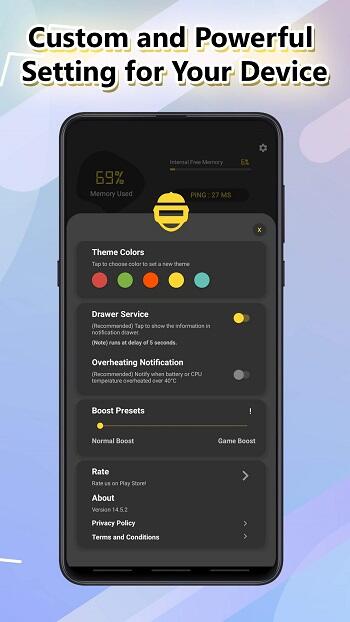 This tool is free to download and 100% safe from malware or viruses. You don't have to worry about security when using this tool.
BGMI GFX Tool Pro APK Download Free Option
Downloading this application is free of charge. You can get it from third-party websites. To achieve this, ensure that you enable download from unknown sources.
Additionally, you can download the BGMI GFX Tool Pro APK. The modded version allows you to access all the BGMI GFX Tool Pro plus APK download features for free. You will also unlock all features by getting the BGMI GFX Tool Pro APK download.
Conclusion
BGMI GFX Tool Pro APK is a powerful Android app that allows gamers to enjoy an enhanced mobile gaming experience. It offers features like reduced lag, FPS boost, and multiplayer support. It's also easy to use and compatible with several PUBG and BGMI versions. Take your gaming experience to another level using this tool!