Basketball Club Story APK 1.3.9
Download Basketball Club Story APK – latest version – free for Android and create your ultimate dream basketball team in a club at school!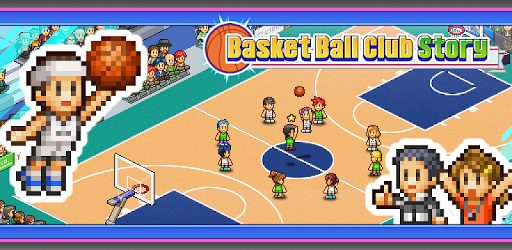 One of the most popular sports in the world is basketball. There's not denying that almost every country loves the sport to the point that they have a tournament just like NBA. It's only natural, after all basketball is a sport that will make you feel alive and exercise a lot.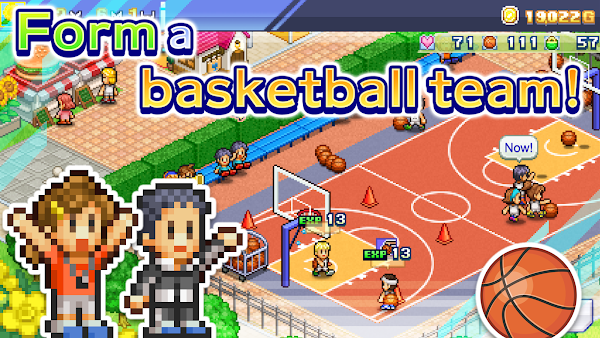 Basketball Club Story by Kairosoft Co., Ltd is a basketball game unlike any other. First of all, it's more of a simulation of building a basketball club right inside a school. It doesn't have the next-gen 3D graphics that you're used to seeing from basketball games but it does offer an overall experience of what it's like creating and managing a basketball team. So, if you're curious about this game, read on!
What is Basketball Club Story?
If you've ever played basketball games such as NBA2K20 or NBA LIVE, you'll expect to see every other basketball game to follow the same format, right? However, that's not the case as that would bore players. As such, developers are constantly on the lookout for new ways to introduce your beloved sports.
Basketball Club Story is a breath of fresh air in the basketball gaming world in mobile! This game is a relief for the stress that other basketball games causes. Since this is a simulation game, think of it as something like Stardew valley or the Pokémon games. In Basketball Club Story, you don't have to control the players for each game. Instead, you'll create a basketball team from scratch as well as the club buildings and facilities itself. You'll be the club's manager who will take care of all the basketball club's issues. It's your job to ensure that everything goes smoothly and that your team will win matches. You'll also be their trainer so you can level them up by training. Basically, you'll be in charge of the whole operations of the club.
As for the graphics, it employs the ever-popular pixelated one which is kind of a standard for simulation games at this point. This also makes sense as this is a basketball team simulation game and not primarily a basketball game. The gameplay allows you to oversee the basketball facilities as well as buildings. You'll be in charge of all of them and you're going to lead your team to victory. Read to be in charge of creating the best team out there?
Basketball Club Story Features
Since this isn't your typical basketball game, Basketball Club Story has many features that you may not be used to. Because of that, you'll come to enjoy and love the game even more! With that said, here are the features of this game:
Many special characters – In this game, you're free to create the perfect basketball team. However, you'll not get elite players at the start of the game. That's fine because you need to build experience and gain rewards first. But in this game, you'll have a chance to recruit different types of basketball players to play for your club. You'll be in charge of selecting which one to play and which ones don't. It's up to you on how you'll manage your players and your team as a whole so you can achieve a lot of victories. Just don't be too picky at the start of the game.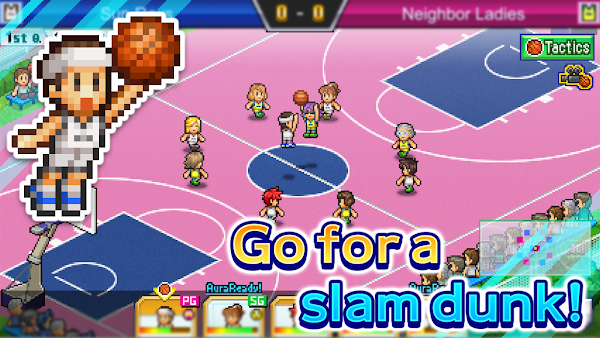 Nostalgic graphics – A lot of new games today are bringing the old-school retro pixel graphics in style. This just goes to show that no matter how advanced games are getting, we can't get enough of the nostalgic graphics that the old-school games have ingrained in us. In Basketball Club Story, everything is pixelated just the way you like it. The players look small as well as the facilities because you're playing the game in a bird's eye view. But even with pixelated graphics, the game is enjoyable as other basketball games if not more enjoyable. Plus, there's something oddly satisfying about seeing your characters in pixel graphics.
Build facilities – In this game, your job isn't just to create the best basketball team, it's to manage them as well. And to manage them well, you'll need basketball facilities such as a clubhouse, gym, and other necessary facilities. You'll be able to build a lot according to your money but the main goal is to make your players as strong as possible. These facilities will help you a lot in achieving your goals of conquering every team in your region!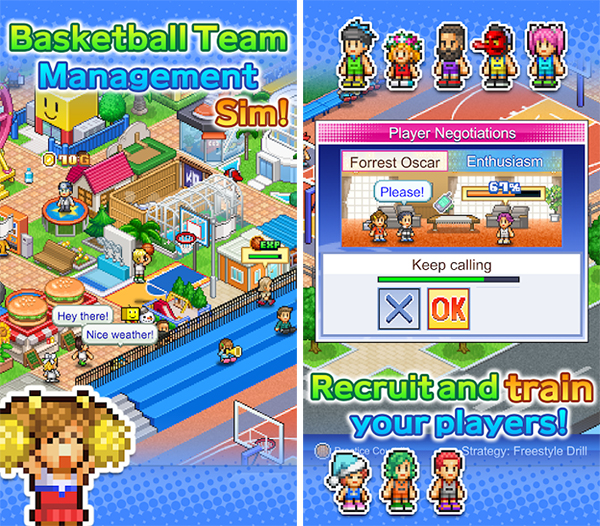 Unique gameplay – Unlike other basketball games, you don't need to control every move of players. In this game, you'll only watch as a coach or a manager. Unlike in games such as NBA2K where you are constantly playing the game. In this game, the matches are automatic but you can watch them at a high speed if you want. Then, you'll be able to see the stats of your team to see what can be improved further. It's up to you to upgrade players and distribute your money effectively and efficiently.
Sign with sponsors – As you progress, you'll be given the chance to sign with many different sponsors. Be on the lookout because these sponsors will give you your much-needed monetary support to catapult your team to victory. You'll be in charge of signing with these deals so give your best in obtaining them for your basketball club!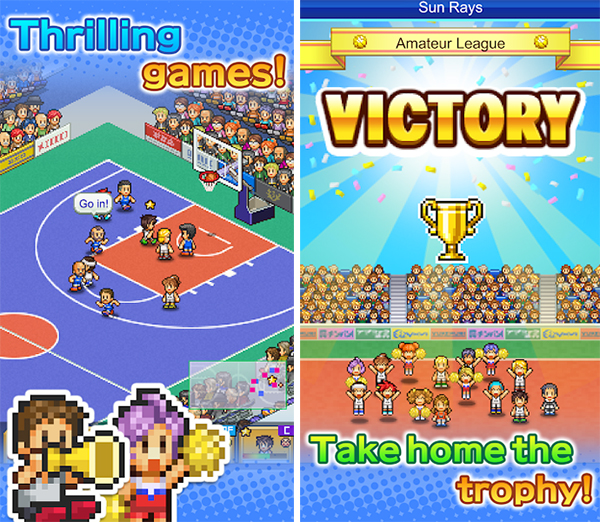 Interesting music – The music in this game accompanies the pixel graphics perfectly. There are pixel sound effects for almost every move even in matches. It's such a seamless experience and you'll be delighted with every match because of this. The sounds aren't as intrusive as other games as it's subtle in Basketball Club Story. Aside from that, you'll truly enjoy the immersive experience that this game has to offer.
Download Basketball Club Story APK
Basketball Club Story is a one of a kind game that will give you a different kind of experience. However, the game isn't free. But don't worry, just download the free APK in here!