Baidu Root APK 1.0
Do you want to root your Android phone? Download Baidu Root APK now! In this app, you're free to enjoy a free way to root your phone! Enjoy it for free now.
| | |
| --- | --- |
| Name | Baidu Root |
| Updated | |
| Compatible with | Android 5.0 + |
| Last version | 1.0 |
| Size | 2.1 MB |
| Category | Entertainment |
| Developer | Roapps |
| Price | Free |
Download Baidu Root APK – Root Phone
There are a lot of excellent apps that have been published over the years. If you're a smartphone user, you can access a lot of cool things right now, such as watching movies, listening to songs, chatting with people, and more.
You can also do many things today if you root your Android device today. You can use Baidu Root right now for free.
This app makes the rooting process so incredibly simple. You need to download it and enjoy a one-click installation process. It's originally a Chinese app, but you can use it in English to understand everything.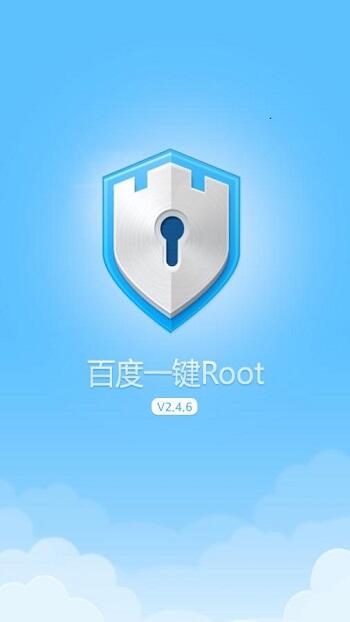 This app lets you easily root your device to have superuser access. This means that you'll enjoy the full benefits of your Android device now, such as the ability to have custom ROMs, remove bloatware, ad-block apps, and many more customizations.
Root Your Android
A lot of people have smartphones nowadays. But today, over 70% of all smartphone users worldwide have Android phones. This is because this is the most popular choice for smartphone manufacturers as they can be customizable.
Unlike iOS devices, Android phones have so much more customizations to be made, which can't be said on iOS. But if you want to have even more control over your Android device, then you can root it. But if you don't know how to do it, you can use Baidu Root, as this is a simple app!
You can enjoy a lot of exciting things on your Android phone right now. But if you want to do more things, you can root your device. Now, rooting wasn't a simple process in the early days as it involved a lot of technical knowledge.
But now, you need to download Baidu Root, and you're good to go! You need to tap the root button in the app, and it will do it all for you!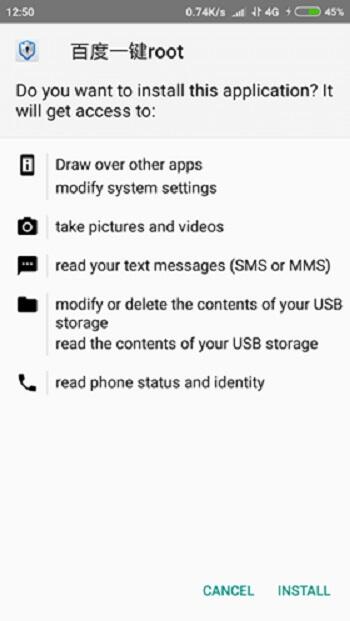 Thanks to this app, there's no need to know about highly technical stuff!

Baidu Root Highlights
If you're someone who loves doing many exciting things, then Baidu Root is the app for you.
Root your phone – If you're someone who loves using your phone, you can use many apps right now. There are so many apps that you can use for work, business, school, and personal purposes. There are a lot of different categories to enjoy right now if you're using your phone.
But if you want to enjoy your Android phone more, then you'll need to root it. There's no need to go through a complicated process in rooting your phone, thanks to Baidu Root! This is a free and simple app to use.
Many people want to root their Android phones but don't know how to. The standard process is complicated for the average phone user, so this is a problem.
But thanks to Baidu Root, you don't have to go through a lot of hardships to root your phone. Install the app and start rooting it using a simple button. The app will take care of everything else for you, so you need to sit back and relax.
This app lets you root your phone without the need for any technical knowledge. The developers have made it extremely easy for users to root as they need to tap a button.
Then, you'll be able to enjoy other features in the app, and you can use it in the English language. This is the perfect app for any Android user who wants to enjoy their Android devices more. Now, you need to follow the instructions and easily enjoy the benefits of rooting your device.
One-step process – If you're not a technical person, you must have a hard time rooting your Android device. Today, the normal process of rooting your Android device is complicated and takes a lot of time.
But with Baidu Root, you can root your phone with just a few taps. You'll need to follow the steps in the app, and everything will be taken care of! There's no need to make things complicated as this app is simple.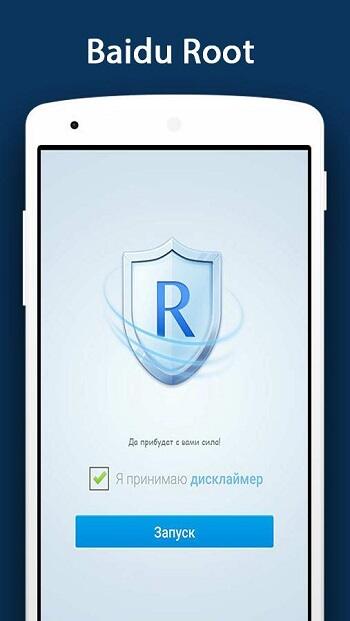 Plenty of benefits – Once you've rooted your Android device, you can enjoy a lot of benefits that come with it! Now, you can install custom ROMs, which are themes on your device.
Then, you're also able to delete pre-installed apps that you couldn't delete before. You're also able to enjoy more apps, access to root files, device backups, and many more.
Download Baidu Root APK – Latest version
Baidu Root is a free app that lets you root your phone today with just a few taps! Download it and enjoy it now.