Badlanders APK 1.7
Download Badlanders APK latest version and collect treasures while avoiding fierce enemies. It is a highly dynamic game that challenges you to think outside the box!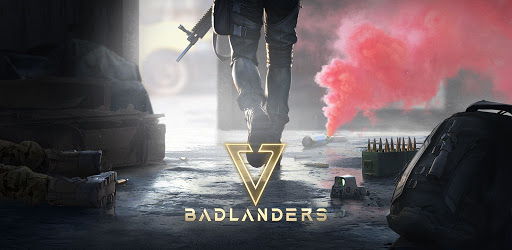 An In-Depth Analysis of Badlanders APK
Badlanders APK is an action game offered by NetEase Games. It has numerous thrilling challenges that will keep you on your toes. Your primary role will be to collect treasures in an enemy-filled sanctuary.
As such, you can be sure that this game combines both action and adventure. You will have many maps to explore. Ensure that you collect every treasure within your reach, but come out of the ruins in one piece. You cannot risk extermination!
Fortunately, this game has unique 3D graphics that offer a highly realistic gaming experience. You will feel as if you are right on the battlefield. Additionally, this game is optimized to work well with all Android devices using the 4.3+ operating system.
An Interesting Game Plot
The setting of this game is what set it apart from its competition. You will start the gameplay in a once-great civilization that is now desolate. It has a Red Beach Sanctuary that once housed advanced weapons but was destroyed by natural disasters.
After the destruction, the sanctuary was turned into a preservation center for the science and technology of mankind. However, this plan was short-lived! War broke out in the region, and now the city stands in ruins.
All that you can see are scavengers fighting for treasures and glory. There are also many treasures that you can collect and become rich. It is the epitome of riches and dangers.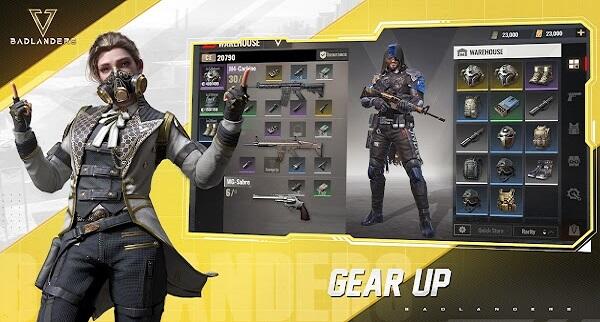 However, collecting treasures will not be a walk in the park! 25 Badlanders have invaded the region, all with different missions. As such, you must fight them, strip them of their loot, and escape unhurt.
An Exhilarating Gameplay That Challenges You
Badlanders APK is about getting as many treasures as possible while surviving the warzone. Your primary weapon will be your vehicle, which looks like an armored dune buggy. There are several types of vehicles to choose from, each with its unique speed and strength ratings.
You must keep traveling from one point to another, ensuring that you collect every treasure on the map. You will come across many relics and minerals along the way.
In addition, you can also fight your enemies using a variety of weapons in your vehicle dashboards, such as a revolver and a bazooka. If an enemy gets too close for comfort, remember to use your grenades and missiles!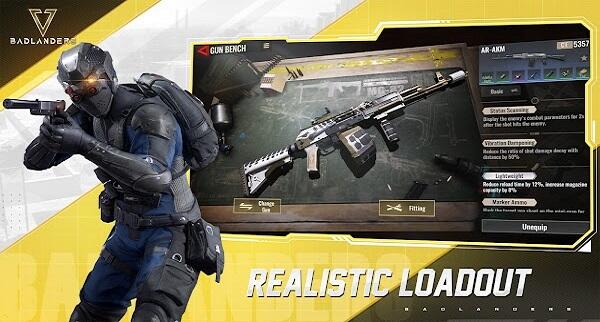 Every time you collect a treasure, be sure that you will also come across several enemies. Your objective is to exterminate them and ensure yourself an easy path toward the next treasure. Always remember that you can become rich quickly but also lose it fast!
Unique Features of Badlanders APK
Adrenaline-Filled Encounters. The game starts in the Red Beach Sanctuary, an abandoned sanctuary with two deadly Enforcers. You must escape them and reach the end!
To Rescue or Not to Rescue? There are captured characters held by your enemies. If you choose to rescue, they will fight alongside you in battle. However, they can also betray you and run with your treasure.
Bosses Everywhere. You will come across many bosses that guard some of the most lucrative treasures in the region. Each boss has a unique body type that requires a different approach. They can be deadly if not dealt with properly!
Advanced Weapons Choose From. Collecting enough treasures in the game will give you access to advanced weapons to help you in your war against enemies. These include machine guns, flamethrowers, shotguns, and more!


Keep Upgrading Your Weaponry. You can also upgrade your weapons using an in-app purchase to ensure that you are always on top of your game. You will never be defenseless with a reliable arsenal! Acquiring sophisticated grenades, armors, and weapons is the surest way to defend yourself and your treasures.
Play as a Merchant. This game offers an open market system to players. You can choose to play as a merchant and collect treasures in a non-combative manner. You can also resell them for a profit!
Highly Lucrative Awards
Badlanders APK rewards you with lucrative awards for your victories. You can collect these awards and be rich in no time! Some of the rewards include season XP, Battle Passes, Elimination Effects, Avatars, Shadow Warrior Outfit, and many more.
You can also complete missions to earn Silicium Coin. If you engage in the Lucky Roulette, you can take home prizes such as Rasiel Outfit. Even better, you can use the Silicium Coin to unlock rate items such as the Covert Action Outfit.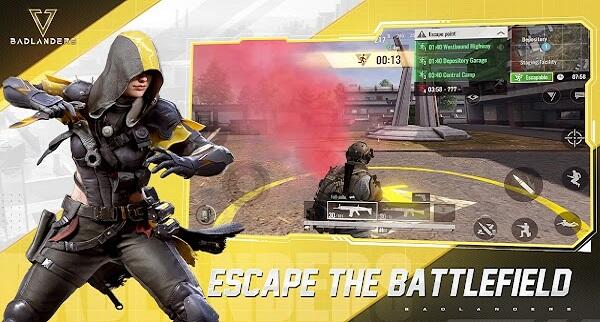 To top it all up, this game comes with a season leaderboard. Here, you show off your skills and expertise on the battlefield. Do you have what it takes to be the best of them all? Ensure that you complete many missions to rank higher and unlock numerous opportunities.
Badlanders MOD APK Download
If you want an unrestricted gaming experience, you can download the Badlanders game MOD APK. This modded version of the app offers the following benefits:
Badlanders MOD APK Unlimited Money. This version allows you to have unlimited money. You can collect as many treasures as possible without worrying about the cost. With this modded version, there are no limits!
No Ads. If you want to play your game without distractions, download game Badlanders MOD APK. The gameplay will be free of annoying ads.
Access All In-App Purchases Free of Charge. This version allows you to buy all in-app purchases without worrying about a thing. You can enjoy new equipment and weapons without spending a coin!
To get the Badlanders MOD APK + OBB Download, you look it up on a reputable third-party website. You should then install the game on your device to enjoy the game!
Conclusion
Badlanders APK is a highly engaging game that allows you to enjoy the great outdoors. You will have a blast exploring, fighting enemies, and fighting bosses – all in one package!