Ava the 3D Doll APK 2.2.2
Ava the 3D Doll APK download offers unrivaled entertainment to children and adults. It has a virtual 3D environment that guarantees immersive experiences.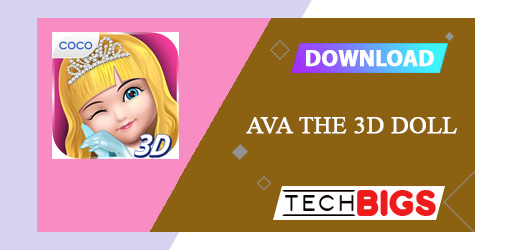 | | |
| --- | --- |
| Name | Ava the 3D Doll |
| Updated | |
| Compatible with | Android 4.0.3+ |
| Last version | 2.2.2 |
| Size | 50 MB |
| Category | Casual |
| Developer | Coco Play By TabTale |
| Price | Free |
Critical Analysis of Ava the 3D Doll
Ava the 3D Doll is a casual game offered by Coco Play by TabTale. It has highly realistic virtual 3D graphics, ensuring that you feel part and parcel of every activity.
While the game targets children, adults will also be mesmerized by the meticulous nature of Ava the Doll. It has many mini-games that offer highly diverse challenges, eliminating any chances of boredom.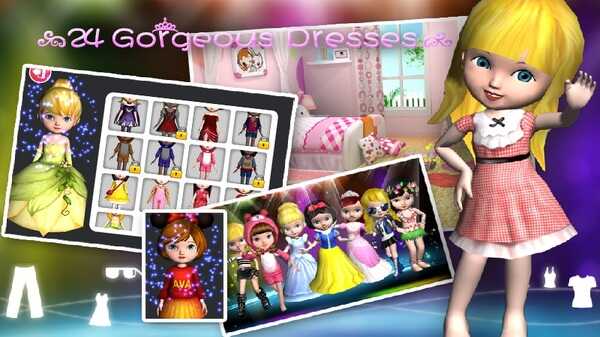 If you want unadulterated entertainment, you should download Ava the 3D Doll APK for Android. The app is only 49MB, and it works optimally with most Android 4.4+ devices.
What is Ava the 3D Doll APK?
Ava the 3D Doll is a top-rated Android casual game with addictive gameplay. It gives you control of an animated character known as Ava. She is living a lonely life at home, and she has invited you to help her have fun.
Your primary mission is to take care of Ava and make sure she's happy. This includes feeding her, playing with her, and attending to her every need.
The game features impressive 3D graphics that make it look realistic. The characters and locations have been designed to appeal to children.
However, the gameplay is not only restricted to children. Even adults will find the various challenges quite engaging.
Customize Ava the Doll All You Want!
Ava the 3D Doll is a dress-up game at heart. You can change her clothes, shoes, and accessories to create any look you want.
There are different fashion styles to choose from, including girly, sporty, and glamour. You can even create your unique style by mixing and matching different items.
Even better, you can share your creation with friends. The possibilities are endless!
Numerous Activities at Your Disposal
When you join the gameplay, you can as well ditch boredom. The game offers plenty of activities. They include:
Dancing. Ava loves dancing! Ensure she dances to her heart's content by attending to her needs. She has more than 9 unique dancing styles that will keep you smiling through the gameplay. Some of her favorite dance styles include Ballet and Hula Show.
Caring. You can choose to care for Ava the Doll. This assignment calls for feeding her, cleaning her up, and putting her to bed. You can also play with her when she's bored. It is a highly fulfilling activity, considering the joy it brings to Ava.
Dress Up. There are different fashion styles to choose from, and you can even create your unique style. The game has many clothes, shoes, and accessories for you to explore. Even better, there are already existing combinations that you can use as inspiration. Her favorite dresses include Giraffe, Snow White, Witch, Cinderella, Princess, and Yoga.
Mini-Games. This is probably the most exciting part of the gameplay. There are numerous mini-games that you can play to earn coins. You can use these coins to buy items for Ava the Doll. The mini-games are quite diverse, so you will never get bored. They include memory games, jigsaw puzzles, spot the difference, and many more.
Additionally, you can undertake fun activities such as cooking and painting. As you keep Ava the Doll happy, you will progress to higher levels.
Ensure that Ava the Doll eats, brushes her teeth, takes a bath, and goes to bed on time. You can prepare different meals for her, including desserts, chocolate, and ice cream.
Generous Rewards Available
Complete the many activities in the game, and you will be rewarded with coins. You can use these coins to unlock new mini-games.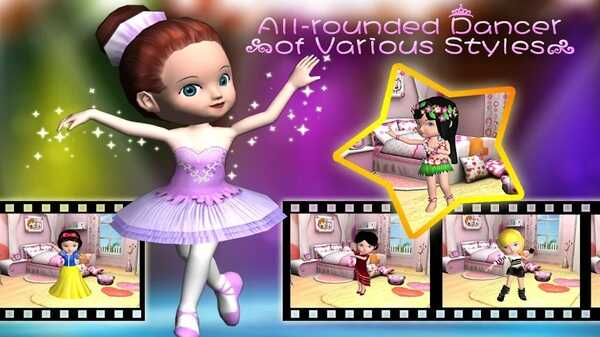 Some of the activities you can undertake to earn rewards include:
Visit Ava daily & get bonus flowers
Check on Ava frequently and get free chocolate
Ensure Ava is happy to earn coins
Cute Sound Effects and Immersive Graphics
This game has superb 3D graphics complete with sound effects. When you play, you will feel as if you are right there with Ava the Doll.
The characters and location are brightly colored, making the gameplay even more enjoyable. Additionally, the game has no ads, ensuring that your fun-filled escapades are not interrupted.
Intuitive Controls & User Interface
Ava the Doll is easy to play. The controls are highly intuitive, and you will get used to them in no time. The game also has a straightforward user interface that makes it easy to navigate.
You can even customize Ava's appearance to match your preferences. This game is ideal for 4+ kids. It is an awesome technique to bond with your child!
Download Ava the Doll Today!
Ava the Doll is available for free on its official website or any other reliable third-party source. However, you must enable the installation of unknown sources on your device to install the game.
Ava 3D Doll APK Free Download
Ava 3D Doll Game APK version is now available for free download. This is the latest version with all features unlocked. Here are its features: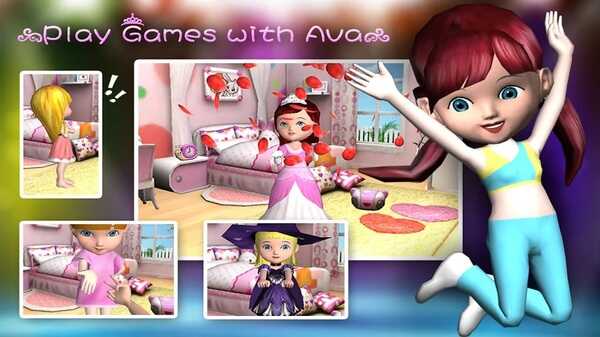 Ava 3D Doll APK Unlimited Money. This game version comes with resources (coins) already unlocked. So you can enjoy all the mini-games, dress-up combinations, and activities without worrying about coins.
All Activities Unlocked. Ava the 3D Doll APK allows you to enjoy all the activities in the game without any restrictions. This includes mini-games, cooking, and painting.
All Bugs Fixed. Ava the 3D Doll APK has all the bugs fixed. This means you can now enjoy an error-free gaming experience.
Ava the 3D Doll APK download is available for free from third-party sources. Ensure that you select an authentic and reliable source to avoid getting a fake or corrupt file.
Conclusion
Ava the 3D Doll is your perfect virtual friend. This game is ideal for kids of all ages. It is also a great way to bond with your little ones.
It offers numerous mini-games, fun activities, and generous rewards. The graphics are superb, and the gameplay is quite immersive.
You can get Ava the 3D Doll APK free download from third-party sources. However, ensure that you select a reliable source to avoid getting a fake or corrupt file.