Assassin's Creed Identity APK 2.8.3_007
Download Assassin's Creed Identity APK Latest Version free for Android. Experience the first action RPG version of the popular Assassin's Creed Series.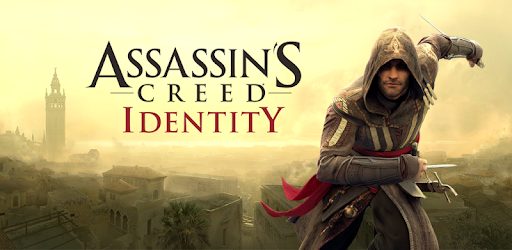 The world of Assassin's Creed Identity brings all of the action-packed slaying and swan dives to the mobile screen. However, this game takes a different turn to the regular action adventure aspect. There are many more RPG elements present in this adaption to the series that are sure to impress.
Assassin's Creed Identity Features
Being an AC game, you should already expect a block-load of great features included. So, sit back, and enjoy your read of the top characteristics and benefits of Assassin's Creed identity for Android…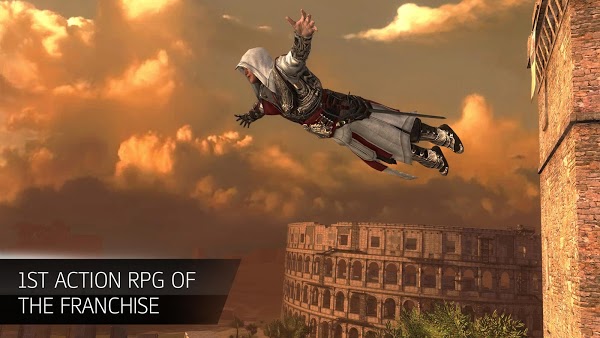 Customize Your Own Assassin: This game takes a different spin to the AC formula. Instead of following the life of a specific main character, you will forge your own life and identity.
Choose your class of assassin between Berserker, Shadow Blade, trickster, and Thief.
Additionally, you will need to evolve your assassin from a novice, straight into a master! This is no simple task, the art of an assassin must be fully understood and applied for this to become a reality.
Customize the look of your assassin. Change outfits, weapons, swords, and even the iconic weapon of all assassin – the hidden blade.
Choose Your Own Path: Within Assassin's Creed identity, you'll have the freedom to decide how you live your life. As an assassin, your goals are clear, but the journey to reach them is entirely your own story to tell.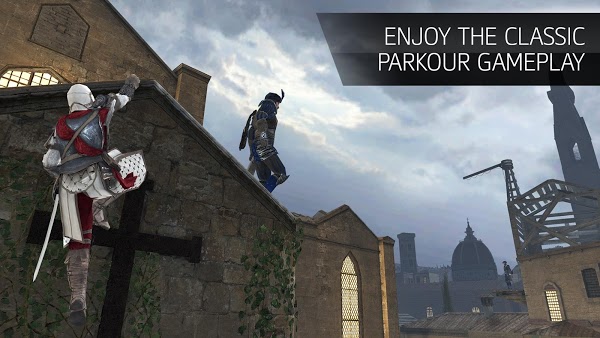 Freely roam the cities and explore any area you wish. Jump, run, free fall, and climb your way around the vast open world.
Take on different quests to unlock more locations throughout the game. In addition, you'll receive tons of rare items as you continue to progress.
Play the way you feel. Take missions and quests in any order. Live the type of life you've always wanted, if you were a part of the world of Assassin's Creed.
Are you excited to hear more awesome features? Well, that's too bad. You'll need to download and install the game in order to find out the rest. This is your story to experience, not ours to tell you.
Graphics
As an entry to the popular AC series, you'd expect Assassin's Creed Identity to sport some amazing graphics, right? Well, that's correct! The visuals actually match graphics you would expect from a home console title, which is spectacular.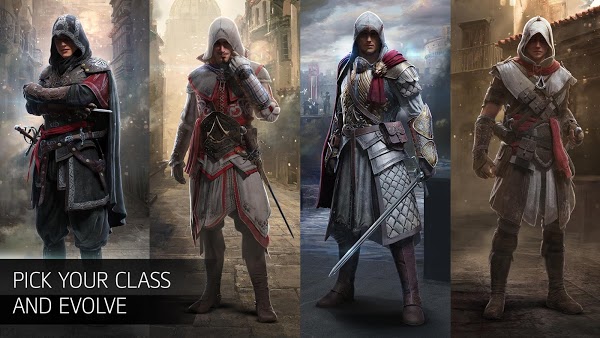 Experience the entire world around you, as you explore the beautiful cities in Italy in the Action RPG. Exploration is a key component in the game, so you'll expect to see a lot of beautifully rendered set pieces.
As a whole, you'll enjoy every minute and graphical aspect of the game. This is by far one of the better looking games available for mobile devices.
Assassin's Creed Identity APK Free Download
Originally, you would need to purchase the game from the app store in order to enjoy it. Fortunately, if you are here, there won't be a need to do that at all. In fact, you can throw your wallet in a safe place, because you won't be needing it to play the Assassin's Creed Identity APK Full Version download for Android mobile devices.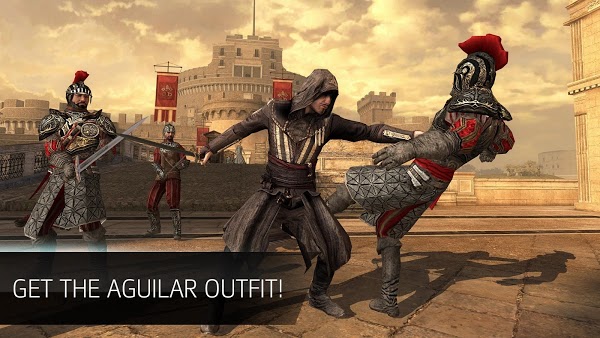 So, you get to play Assassin's Creed Identity 100% free on your Android. But, are there any more benefits to this? Actually, yes, there are still a few extra additions to look forward to.
For instance, the original file from the Play Store may take a lot of space and time to finish installing. But, with the mobile APK file, you'll notice a significant difference. There will be a drastic cut in the time needed to download and install the game. Additionally, you save much more data and storage than you would've originally used up from the Google Play Store download.
Conclusion
All in all, you'll want to download the Assassin's Creed Identity APK New Version available here on Techbigs. While you're at it, go ahead and check out similar titles to keep yourself occupied. Fill up your Android's library with the best games available, right from our website.
Similar games: Rope hero apk