Asphalt Nitro 2 APK 1.0.9
Race your heart out today with Asphalt Nitro 2 APK you're able to race with plenty of fast and modern cars! Enjoy different game modes and win the race.
| | |
| --- | --- |
| Name | Asphalt Nitro 2 |
| Updated | |
| Compatible with | Android 4.4+ |
| Last version | 1.0.9 |
| Size | 52 MB |
| Category | Racing |
| Developer | Asphalt Nitro 2 |
| Price | Free |
When it comes to racing mobile games, there are only a handful of big franchises. These include Real Racing, Need for Speed, and the Asphalt series. These games are all big, and they have millions of players enjoying their games each day.
Back in 2015, Asphalt Nitro was launched, and it was a massive success considering it had more than 50 million installs. Now, Asphalt Nitro 2 is here, and you can enjoy a racing game like no other.
Published by Gameloft SE, this game follows the highly successful first game with some fantastic improvements. You can play with more cars now that are faster, more powerful, and more amazing!
Enjoy cars like Mercedes-AMG GT S, Aston Martin DB11, Ferrari FXX K, Bugatti Chiron, Porsche 918 Spyder, Nissan GT-R NISMO, and more. You can also enjoy various game modes such as Classic, Time Attack, Elimination, and Versus. You can play offline or with real players online in exciting races!
Race in Asphalt Nitro 2
When it comes to racing games, you can enjoy many types of them today in Google Play Store. Racing games are addictive, enjoyable, and engaging as they allow you to showcase your driving skills. Driving is such an enjoyable activity, but racing games can provide us with many fun activities since we can't race on roads.
If you enjoy big-name games, then Asphalt Nitro 2 is something that you can enjoy today where you can race your heart out. This game lets you have fun with new vehicles, tracks, and many unforgettable moments.
In this game, the emphasis is on the nitro aspect as you can be as fast as you can in races. There are many nitro boosts scattered all over the tracks, as well as different ramps and obstacles in your way. Moreover, you can unlock many cars today that are categorized in various classes from D to S.
These cars include Mitsubishi Lancer Evolution X, Nissan 370Z NISMO, Dodge Viper ACR, BMW 3.0 CSL Hommage, SCG 003S, BMW M4 GTS, and more. You can unlock new cars by racing and collecting many golds as rewards. You can also upgrade your vehicle to increase its top speed, acceleration, handling, nitro, and even change its body paint.
Race in wonderfully designed tracks today in New Zealand and Japan and showcase your sick driving skills. Play in various game modes like Time Attack, Elimination, Versus, and Classic. Each game mode has specific rules that you can follow today. Enjoy many exciting scenes, roads, and moments now!
Highlights of Asphalt Nitro 2
Racing is one of the most well-known genres in mobile games today. In Asphalt Nitro 2, you can expect to have these features:
Race with nitro – Racing games have exploded over the past decades, especially in mobile gaming. Nowadays, there are many types of subgenres on racing that players can download and enjoy. But the classic racing games are still popular, and they're the ones that are always on the top.
Asphalt Nitro 2 is one of the latest games in this space, and it came back with a bang. Here in this game, you'll be able to play with faster cars, more tracks, and exciting matches.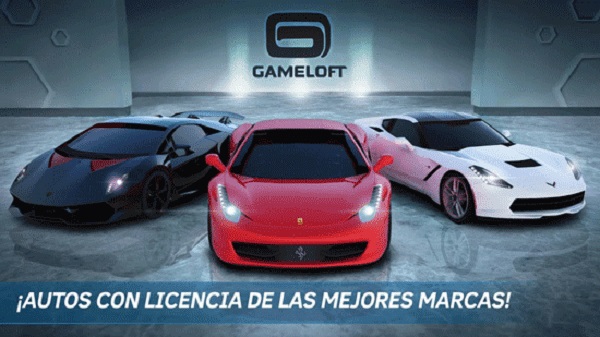 This game touches on revolutionary technologies that will make the game more interesting. One look at the game, and you'll notice the crisp graphics, exciting designs, and fun colors!
Plus, you'll love the challenging tracks that await you here, where you can perform different stunts and pick up nitro boosts. Become the best and the fastest racer ever in this game now. Unlock many cars and complete missions to get rewards!
Expansive car list – Asphalt Nitro 2 boasts many cars under its belt today. The game classifies all the vehicles into different segments from Class D to Class S. The higher you go up the list, the better and faster the cars will be! But of course, the best cars in this game will be expensive, so you need to make your way to the top, starting from the bottom.
Enjoy many cars like Dodge Challenger 392 Hemi Scat Pack, Ford Shelby GT350R, Chevrolet Camaro LT, BMW M4 GTS, Lamborghini Aventador SV Coupé, Koenigsegg Regera, and more!
Each car in this game has unique looks, stats, and upgradeable parts today! Enjoy many racing vehicles that you can buy and race today. Have fun changing the paint as well from blue to white to even red. Most importantly, you can upgrade the cars to increase their power and speed.
Race modes – There are four game modes in which you can play in this game. The first one is Classic, and it's the usual game mode where you can compete with other cars. You can play against real players here that can go up to 24 players in each match.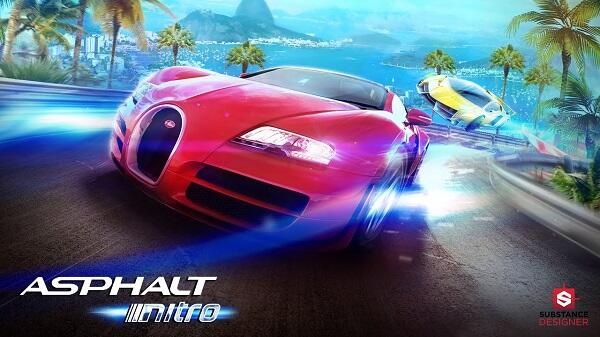 Here, the first one to complete all the laps will win the game. Then, there's the Time Attack mode, a game where each player will need to reach the finish line before the time runs out.
Then, you can also enjoy the Elimination, where the last player after a certain period will be eliminated until only one is left! Lastly, the Versus mode allows you to enjoy a one-on-one duel against another player.
Tracks – This game features two tracks which you can enjoy in such as New Zealand and Japan. These tracks feature iconic locations, designs, and refreshing obstacles. You'll be able to go in different and exciting tracks today!
Beautiful graphics and controls – In Asphalt Nitro 2, you'll enjoy the graphics that the developers have worked so hard for. Even though this is a mobile game, it will look like a console game! Enjoy the fast-paced games, slow-motion moments, entertaining locations, and colorful designs!
Download Asphalt Nitro 2 APK
There's nothing wrong with enjoying racing games now and then. Download Asphalt Nitro 2 now and the cars!