Arena Breakout APK 1.0.118.118
Download Arena Breakout APK for Android and participate in high-octane FPS battles. It has console-quality graphics, uncomplicated controls, and multiple maps.
| | |
| --- | --- |
| Name | Arena Breakout |
| Updated | |
| Compatible with | Android 5.0+ |
| Last version | 1.0.118.118 |
| Size | 1.9 GB |
| Category | Role Playing |
| Developer | Tencent Games |
| Price | Free |
About Arena Breakout APK Download
Arena Breakout APK 2022 is an FPS action game by Tencent Games. It has well-thought-out missions characterized by intense shootings, high-level graphics, and fast-paced gameplay.
The game's sound systems are just as good. The weapons all have their distinct sound, from the sharp report of a rifle to the ear-piercing whine of a machine gun.
The controls are tight and responsive. You will tap on the on-screen joystick to move your character and tap on the action buttons (on the left) to jump, shoot, reload ammo, and launch grenades. These simple controls make the game easy to play for almost everyone.
The graphics are probably the best part of Arena Breakout APK. The textures and lighting are amazing, and the frame rate is buttery smooth. It's one of the best-looking mobile games you'll ever see.
Incredibly Fast-Paced Gameplay
The gameplay is incredibly fast-paced. You will be running and gunning your way through the enemy ranks, ducking behind cover to avoid their bullets, and using your grenades to take out groups of enemies.
However, your enemies will not take the attacks lying down. They will be fighting back with everything they've got. You must keep your head up and your finger on the trigger if you want to make it out alive.
Fortunately, the expansive maps have a lot of treasures hidden in them. These treasures will help you purchase new weapons, upgrade your existing ones, and buy helpful items that can give you an edge in battle.
Ensure you search every nook and cranny if you want to find all the treasures. Some of them are well hidden, and you will need to use your wits to find them.
Lethal Arsenal at Your Disposal
This game gives you every tool you need to succeed. You will have an ever-expanding arsenal of weapons to use, and you can purchase new ones with the treasures you find.
Some of the weapons you will find are machine guns, shotguns, rifles, and pistols. You can also find critical items like first aid kits, armor-piercing rounds, and grenades.
Each weapon has different abilities that you can use to your advantage. For example, the machine gun has a high rate of fire that can take down multiple enemies at once. The shotgun, on the other hand, is perfect for close-quarters combat.
You will need to experiment with each weapon to find the one that best suits your play style. Some weapons are more effective on certain maps than others. It's up to you to find the right weapon for the job.
Take Advantage of Camouflage & Environment
The maps in Arena Breakout APK are huge, and they are filled with hiding spots. You can use these hiding spots to your advantage by using them to ambush your enemies or set up traps.
You can also utilize the surroundings/environment to your benefit. For example, you can use walls and obstacles to block enemy bullets. You can also use barrels and other objects to take cover.
The maps are also filled with environmental hazards that you can use to take out your enemies. For example, you can shoot down explosive barrels to take out groups of enemies. You can also use Electrical Panels to stun your enemies.
Be sure to experiment with the environment and find all the ways you can use it to your advantage. It can mean the difference between life and death in this fast-paced game.
A Huge Open World Environment
This game takes place in a huge open-world environment. You can explore the different maps to find new hiding spots, environmental hazards, and treasures.
The expansive maps give you a lot of room to move around and flank your enemies. Use this to your advantage, and take them out before they have a chance to react.
Even better, you will have castle-like buildings with high-end doors, windows, and roofs to protect you from enemy fire. When opening these doors, ensure you have a clear line of sight. Otherwise, your enemies will be able to pick you off easily.
There is also a lot of verticality in the maps. You can use this to your advantage by climbing up to high spots and raining down bullets on your unsuspecting enemies.
Other Special Features of Arena Breakout APK
Super Accurate Voice Overs. This game has well-made voice-overs that detail the story and the different characters you will encounter. They are provided by top-notch voice actors, and they bring the game to life. You will comprehend the game's dynamics better with the voice-overs.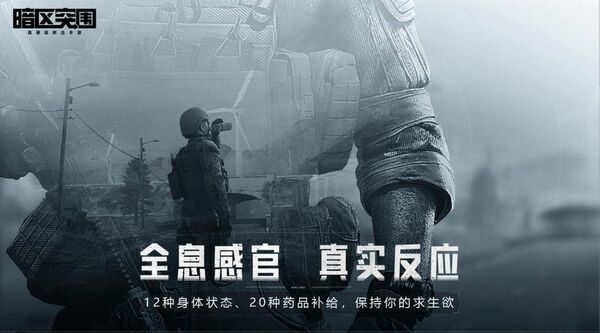 First-Person Perspective. This game is played from a first-person perspective, which gives you a better view of the action. You will be able to see your enemies before they see you, and you can take them out quickly.
Real-Time Lighting Effects. This game has amazing lighting effects that make the environment look realistic. The different times of day are well represented, and you will feel like you are in the middle of a real gunfight.
Amazing Sound Effects. The sounds of gunshots and explosions are realistic. They give you a better sense of the action and make the game more immersive. Even better, you will hear the enemies groaning in pain as you shoot them. This feature is sure to get your adrenaline pumping.
Beautiful Graphics. The valleys, mountains, lush vegetation, and flowing rivers look amazing. The different maps are well designed, and they bring out the best in the game's graphics engine. You will be blown away by the level of detail in this game.
Online Multiplayer Mode. This game has an online multiplayer mode that pits you against other players from around the world. Ensure that your team communicates well and is well-equipped before heading into battle.
Arena Breakout APK Free Download
This game is free to download and play. However, there are in-app purchases that you can make if you want to get ahead quickly.
These in-game purchases are not mandatory. You can also unlock all the weapons and items by playing the game and completing objectives.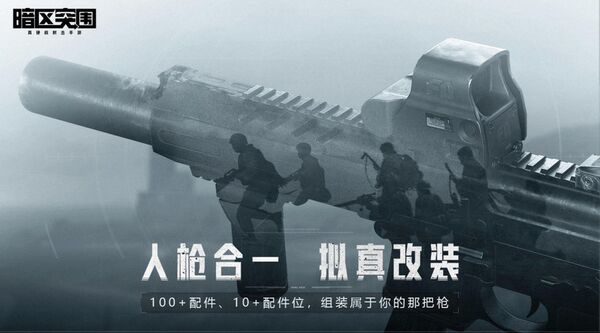 Even better, you can get the Arena Breakout APK, which gives you unlimited money. This way, you can buy all the weapons and items you want without worrying about coins.
Conclusion
Arena Breakout APK is one of the most modern FPS games you'll ever see on mobile. It has all the features you would expect from a console game, and is just as fun.
The graphics are beautiful, the maps are huge, and there are a lot of rewards. The online multiplayer mode is also a blast!