Animal Revolt Battle Simulator APK 3.3.0
Do you have the courage to form your army and fight against an opposing army? Try out the Animal Revolt Battle Simulator APK where you can deploy troops and fight.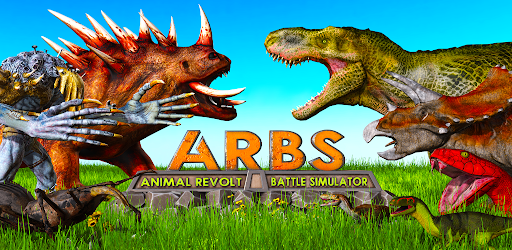 Download Animal Revolt Battle Simulator – Epic Strategy Game
There is a multitude of fantastic strategy games available right now that you may enjoy. Animal Revolt Battle Simulator, on the other hand, is a hilarious and epic battle between various ragdoll animals that you can download right now.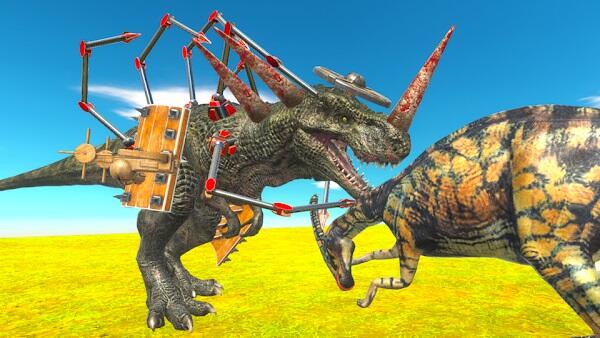 The game is simple: place rival armies made up of various sorts of monsters on the battlefield and watch them tear each other apart in an epic battle! There are more than 70 different species to choose from. Every two weeks, new ones are added. Dinosaurs, fantastical creatures, mutant primates, and demonic monsters, you name it all.
Not only can you create hilarious battles with this game, but you can also build your monsters with the unit generator. Customize your monsters to your heart's content. It's your monsters, so do it your way! Isn't it incredible? In addition, you may join the combat in first-person mode and strike the opposite team with all your might!
Build Your Strong Unit
There are a variety of fantastic strategy games available to play right now in your spare time. There are a lot of strategy games that you can download for free and play right now. There are several exciting games available right now that will put your strategic abilities to the test.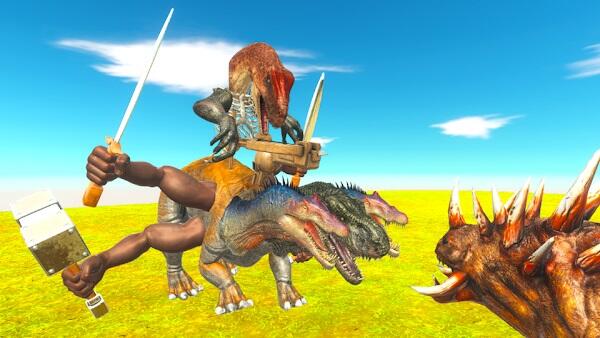 You'll have a lot of fun right now with all of the games where you may construct a great unit and enjoy yourself. You'll have a lot of fun fighting the enemy forces in Animal Revolt Battle Simulator. You'll have a blast building, customizing, strategizing, and controlling your unit.
This game will test you by pitting you against stronger warriors who have a better plan than you. You can pick from a variety of characters, each with its own set of skills and weaknesses.
Animal Revolt Battle Simulator Highlights
Strategy Funny Game – This isn't your typical strategy game; it has a unique twist in that it brings together traditional characters like dinosaurs and current characters like fantastical creatures.
You'll be in charge of positioning the hero anywhere you choose in the combat. Then they'll fight the enemy on their own. This game allows you to engage in a fun strategy in which you may freely choose the best soldiers to deploy at specific times and locations.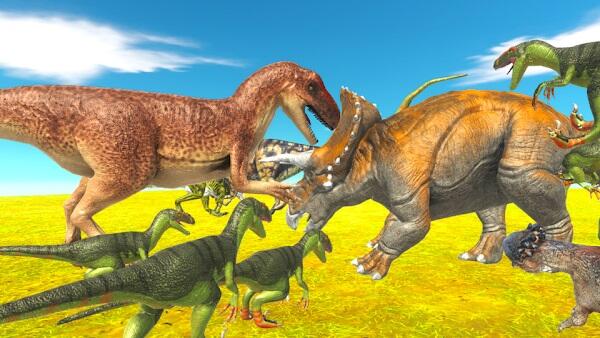 The game's winner is the one who has the most effective strategies! Remember that having a large and expensive army does not ensure victory. Use your understanding of the strengths and weaknesses of each unit to help you win.
Customize your Monster – In Animal Revolt Battle Simulator, you may create your monster to employ against the enemies. Different bodily parts and weaponry can be combined.
You may even arm a dinosaur with massive cannons, rocket launchers, and crossbows and watch it wreak devastation. You may even use as many body parts and weapons as you like and place them anywhere you want!
Physics-based graphics – Meet extinct and fabled animals by traveling back through time. You may also make your fantasies come true by meeting unique monsters that demonstrate their abilities.
As you watch the characters battle and witness their limbs flex, necks twist, bodies play about, and blood splashed everywhere, this game will undoubtedly delight you!
Simple controls - The controls in Animal Revolt Battle Simulator are logical and straightforward, and the gameplay is smooth and engaging.
Furthermore, it employs so much randomness that every combat is unique, even if you replay the same one. As a result, it has high replicability.
One vs. one tournament – Aside from the three various play modes, you may also participate in a one against one match where your tactical talents will be put to the test against a single opponent.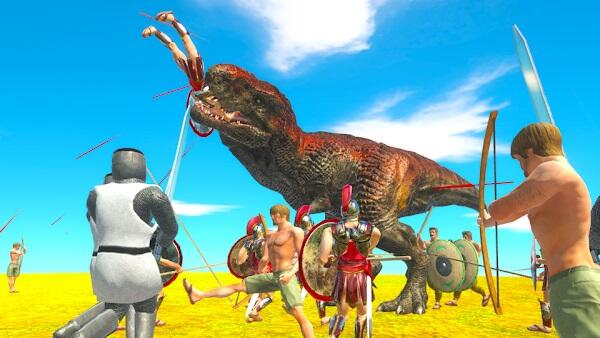 Play online and dominate the leaderboards - Animal Revolt Battle Simulator is an online game in which you compete against real-time opponents. Create tactics and work your way up the leaderboards to get additional prizes!
New characters every week – Animal Revolt Battle Simulator updates characters practically every week, so you can encounter characters that are far beyond your wildest dreams.
The new units issued will be suitable to your taste depending on the event for a specific month. Headless Hulk is a new addition to the infernals for Halloween, and a new biome with new animals will be added for Christmas. Isn't it amazing?
Download Animal Revolt Battle Simulator APK
If you're searching for a challenging game to put your strategic abilities to the test, download Animal Revolt Battle Simulator right now and enjoy!