Angle Fight 3D APK 0.7.33
Do you love unique fighting games? Try Angle Fight 3D APK now and be impressed. Fix the stance of your character before the fight, and enjoy now!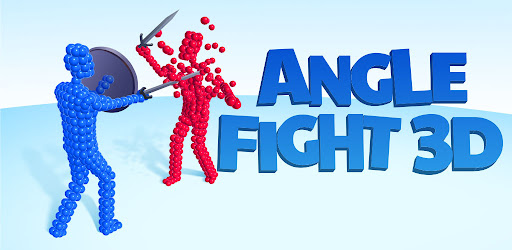 | | |
| --- | --- |
| Name | Angle Fight 3D |
| Updated | |
| Compatible with | Android 5.0+ |
| Last version | 0.7.33 |
| Size | 118.35 Mb |
| Category | Casual |
| Developer | Gismart |
| Price | Free |
| Google Play Link | com.step.fight |
Download Angle Fight 3D APK – Unique Fighting Game
The casual gaming world is filled with so many amazing games that we can enjoy right now. We can have a fantastic time with so many casual games for they're not too heavy to play.
They're enjoyable yet straightforward games that many people are fans of right now which is why they're famous. If you're not tired of casual games, you can then download Angle Fight 3D, a unique simple game that incorporates fighting.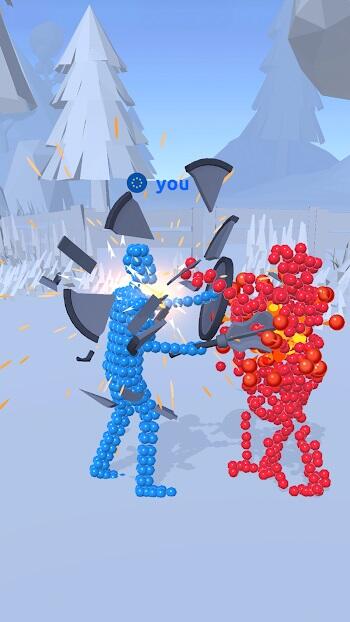 From Gismart, this is a game that will test your understanding of battle tactics, physics, and stance! You need to adjust your character's stance before the battle starts since there are different points to change.
Then, you'll need to tap the "Push" button if you're ready, and you'll be able to demolish the opponent in one swift attack! There are many levels to complete here, and you'll need to fight against plenty of opponents. Feel free to select the best positions and weapons that you can use!
Adjust and Fight
There have been so many unique and fun casual games that have been published. If you're someone who enjoys these games, then there's no doubt that you're a casual gamer who's just looking for a quick game.
Casual games are perfect for you since they allow you to play using a fraction of your focus. Even if that's the case, they're still enjoyable, which is why you're looking for them now. In Angle Fight 3D, you can enjoy a unique fighting game.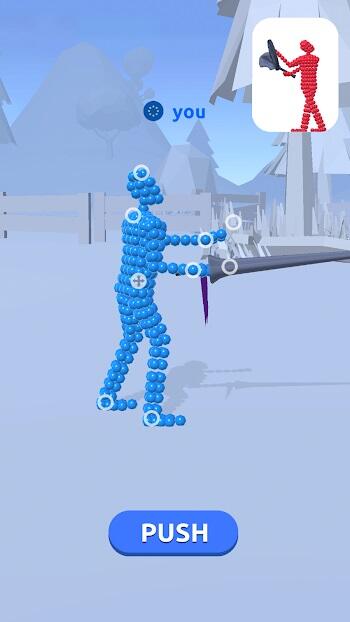 In this fun game, you can enjoy a unique fighting experience today. These game works are different from fighting games today as you can adjust your stance here before fighting.
The fight is quick as well, as it only lasts a few seconds and in one stroke. This is why you can freely adjust your character's stance before the fight as you incorporate the enemy's stance. Feel free to change the legs, hands, weapon, body, neck, and head.
When you're ready, the characters will move at each other and strike with the stance that they've created.
Highlights of Angle Fight 3D
There are many casual games available today. But Angle Fight 3D is a unique one that will test your fighting skills!
Test your fighting skills – In the world of gaming, you're able to fight against many opponents using various skills today. There are many enjoyable fights that you can participate in plenty of mobile fighting games.
There are all sorts of fighting games available, but casual ones are one of the best. These games are easy and fun to play as they present a unique premise. Angle Fight 3D is one of the most promising games that you can enjoy right now.
Unlike other fighting games, every level here consists of just one pre-move that you can do before the fight. The fight itself lasts just a few seconds so that you can enjoy many levels here today. But what makes this unique is that you can adjust the stance you want to take in the fight.
You can freely adjust your character to account for the stance of the enemy. The first one to hit the enemy wins the level! You can also choose the most appropriate weapon for you to use.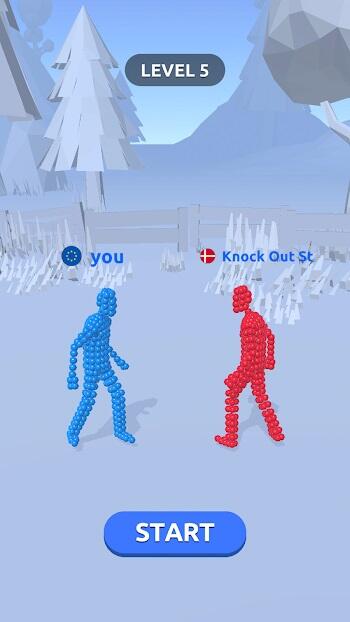 Adjust your stance – If you're looking for the best fighting game to enjoy right now. There's no doubt that you'll enjoy many of them in the Google Play Store. But Angle Fight 3D differs in how it's played, as you don't need to do a lot! You only need to use your brain and understanding of physics to win.
Here, you can freely adjust the stance that you'll take before the fight ensues. You're free to change the head, neck, hands, body, and feet. You're free to enjoy many positions and angles here!
Many levels – There are many levels to play and enjoy in Angle Fight 3D. Each level lets you fight an opponent with a unique stance and weapon.
You'll be able to adjust your fighting stance according to what your enemy does here. You'll face many strong enemies here, and you must use your creativity to win today!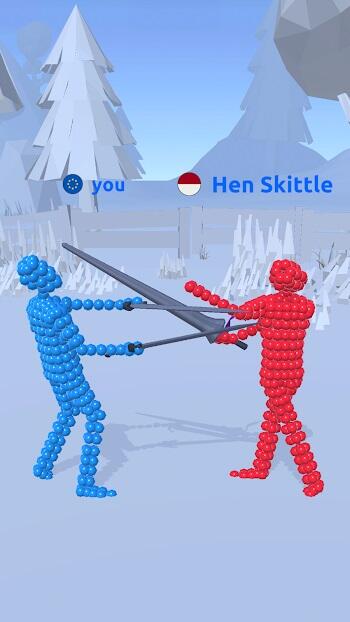 Choose your weapon – In this game, you'll also choose the weapon you can use.
Many types of weapons are available like the sword, two swords, longsword, lightsaber, sword and shield, spear, and many more. You'll also be able to unlock many weapons by watching video ads!
Download Angle Fight 3D APK
Enjoy the most ridiculous and fun fighting casual game today with Angle Fight 3D. Fix your angle and win!