Alexandra APK 1.5.1.18
If the usual horror games don't scare you, Alexandra APK might! Experience the modern horror game filled with scary chat stories that will keep you up at night.
Download Alexandra APK – Scary Stories Chat
Horror games used to be bland but now they're getting more modern. This is to the point that a new genre called horror chatting games like Alexandra has been created.
The game was written by Sasha Selyakov and it has been translated into multiple languages. It's a game entirely in the form of chat to give a modern realism to people especially the young.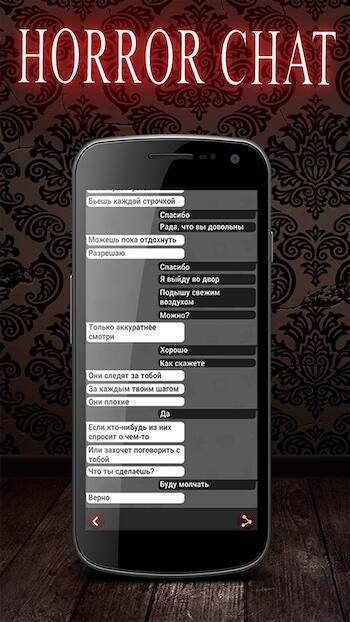 This game is a hit worldwide since it has a lot of positive comments and has surpassed over a million downloads. It's such a simple but an effective way to get scared than just reading a book.
What's more is that the story itself is full of thrills, scary twists, and a shocking ending. A lot of people didn't even finish the game, but can you?
A New Horror Genre
Have you ever felt scared from reading a chat or a text message? Perhaps it's from your mom who wants you to go home now or a lover that suspects you of cheating.
There are too many ways for a chat to be interpreted which is why it's the perfect new horror genre. Chatting has been the norm for many people nowadays, so Alexandra gives the perfect horror experience!
The game is entirely on a chat format typical of messaging apps like Telegram, Messenger, QQ and more. The simplicity and realism of the game is what makes it a standout among horror ones.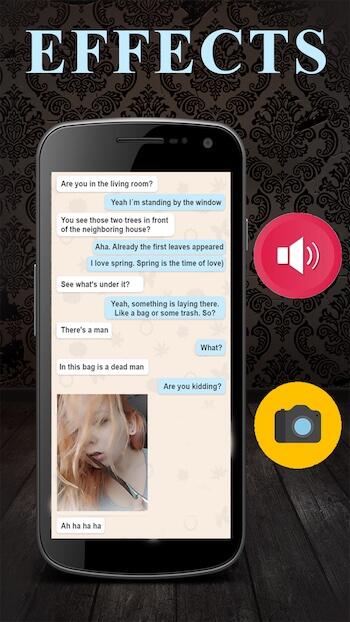 It would feel like you're reading something you're not allowed which makes it exciting. You don't have to do anything like walk around or kill ghosts. You just read the chats like a book, and it will update in real time. You get to witness a horror story told through a chat.
How to Play Alexandra
Playing Alexandra is as simple as it can get. The only control is to tap the screen to get the next line of chat. The story revolves around two characters chatting normally at the start.
You can take your time reading the chat and internalizing the story. Then if you're ready, you can tap the screen for more. Sometimes, there are images that will be sent to add to the context. You can start again or continue the story from the menu.
What's Special About Alexandra?
Aside from being in a new horror genre, what's so special about Alexandra? We've decided to give all the features here:
Intriguing Story – The story revolves around a young guy hitting up a girl through a text. There's nothing special about the first few lines and it feels like a natural conversation.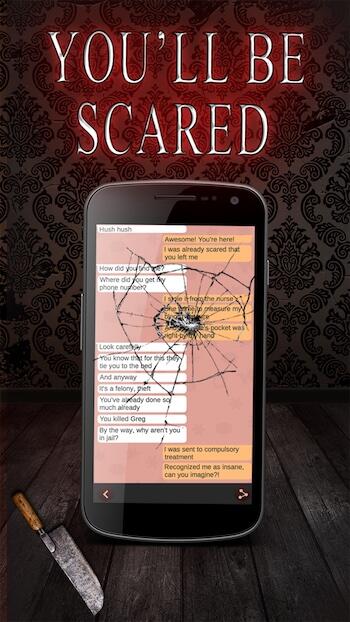 But the story gets interesting as you find out the guy's name, background, and his intentions. But since this is a horror game, things wouldn't end well for everyone.
Simple to control – The game acts like a chat app once you get to the story. It can be scrolled up and down to read the past messages. You can also tap the screen to get to the next part of the story. There are no other controls to use other than those.
Eerie effects – What supplements this horror game well is the sound effects. The team has developed sound effects to go along well with every line of chat sent.
From creepy background songs to suspense songs, they complement well with the story. Thus, it's recommended to play this game with the sound on especially with a headphone.
Visual support – To add to the suspense and realism, Alexandra also features images. They're added in the most important parts so the story will feel real. The images sent are just like how it appears in popular text messaging apps.
Offline game – Alexandra is an offline game which can be played anytime anywhere. It will save your progress automatically so you can resume it anytime. Plus, it allows you to start anew if you want.
Available in multiple languages – The game was translated into 12 languages including English, Russian and more. There's a lot of chapters to get into here and you can select what language you want to read it in.
Download Alexandra APK – latest version
Experience the thrill of a new brand of horror with Alexandra. Read text messages full of scary thoughts!