AdVenture Communist APK 6.31.1
Download AdVenture Communist APK - latest version - free to build an amazing Communist empire through fun idle game mechanics.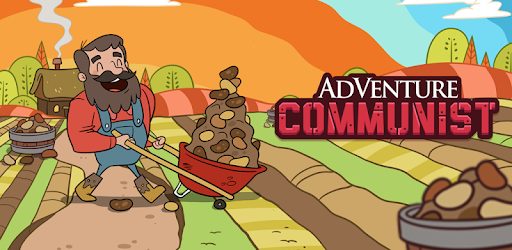 AdVenture Communist is a leading idle game from Hyper Hippo, the sequel to the hit game AdVenture Capitalist. In short, the goal is to build up your manufacturing empire, gathering more materials, resources and items to improve the life of your citizens. This is an idle game, which means the majority of the gameplay runs in the background while you're going about other activities in your day to day. Every now and then you can log into the phone and make a few changes, speed up production, and even prestige one you've maxed out your progress.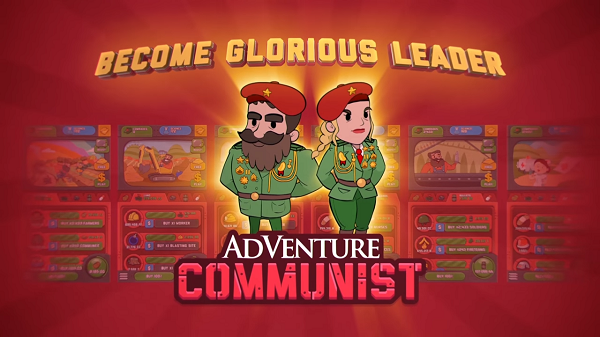 The original game, AdVenture Capitalist, was designed to emulate the progress of a capitalist empire. It only makes sense that there is an equivalent experience for the world of communism. The game is available both on PC and on Android, with the Android version providing a slightly stripped back experience yet still lots of fun. It works brilliantly as a mobile game due to its idle game mechanics - these are designed to be left running while your phone is on and you can come back to check on progress whenever you like.
Features of AdVenture Communist
Starting out with a humble potato farm, it's your goal to turn your plot of land into a bustling communist empire. Expand your industries and conquer the surrounding area, investing into brand new research and machinations to improve your productivity. The main goal is to grow as fast as you can - taking it step by step to improve the quality of your farmland and eventually unite the entire brotherland. You don't have to be glued to your phone the entire you're playing, which is great for casual mobile gamers.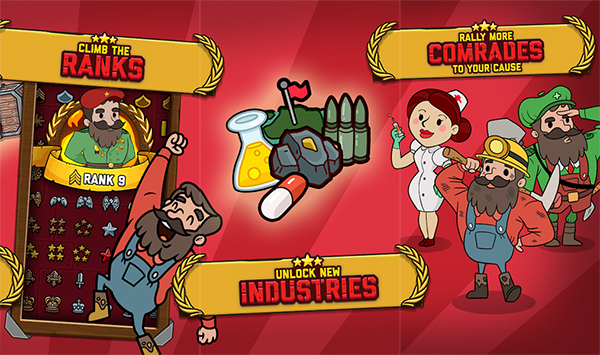 Strategy to the Growth of your Empire
Although AdVenture Communist is an idle game, which is usually quite hands off, there is quite a lot of strategy involved in this game from Hyper Hippo. Sure, you have to click a lot of buttons, but choosing your path of progression is important, too. Different methods are proposed by all sorts of guides online, and you can easily find the optimum path through the game, or take the time to figure out your own way through. This means the game has quite a lot of replayability, especially after you've reached the mid-game.
Attract New Members to your Industry
As you progress through the game your burgeoning industry will attract the attention of certain valuable individuals who have the potential to totally transform your world. These individuals help you collect more resources, manage your materials, and keep an eye on things while you're away from the game. Choosing the right experts to help can greatly aid the cause in AdVenture Communism. You can also get your hands on great Researchers who are on hand to improve your progress, which involves automating your industries and improving communist industry.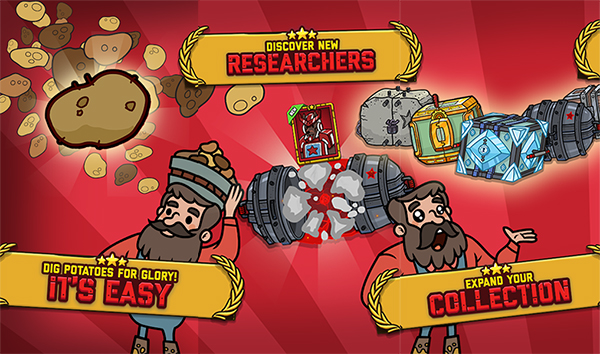 Science is KEY
As well as improving your production through the procurement of valuable manual labour, science also plays an important role in improving the success of your farm. Science is used to boost your production speed, and expand your technology so you don't have to press too many buttons. The best part is that scientific research greatly increases your progression speed and also means you don't have to check the game all the time, perfect for those busy gamers.
Rank Up and DOMINATE
You'll see the progress of your little communist state improve day by day, and your state is ranked on the success of its industry. By completing missions you can improve your rank and check it with your friends who also play the game, have you got what it takes to be the best communist leader? You are rewarded daily with exciting packages which might include all sorts of excellent items and boosts which will assist you in your journey to becoming the greatest. Your ultimate leader looks down on you with beneficence!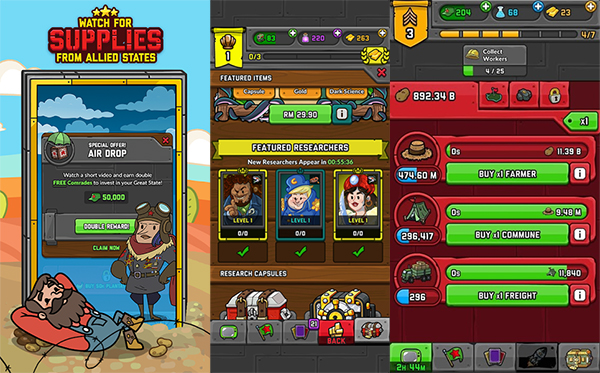 Expand Beyond your Borders
Ranking up allows you to take your industry to new territories. In this latest version of AdVenture Communist, you'll discover all sorts of brand new areas waiting to be turned into impressive monuments of communist success. Special events keep the game interesting as you go on a mission to take control of new lands. You'll get your hands on special capsules which you can bring back to the motherland to improve working conditions, scientific progress, and industrial prowess.
The Magic of Idle Games
The brilliance of idle mobile games is that the game keeps churning away even while you're not playing. That's right - your new communist state keeps booming in the background, the machines keep whirring, and you will keep gathering resources as long as your phone is turned on. While you sleep, your state keeps going! Ideal for those who like to just check on the game every now and then. An internet connection is required to play, so you'll have to stay checked into your data or wi-fi for progress to be made.
Tips and Tricks
Getting started in AdVenture Communist isn't too hard - you start off by picking potatoes, honest work in a burgeoning communist state. Picking potatoes is a humble start of what is going to be a huge state! It's a good idea to spend a good amount of time just picking potatoes and making slow progress at the start. Idle games get faster and faster the more you play, so give it a good go before you turn off your phone or leave it alone to do some work! That way you should make good progress after just the first day.
AdVenture Communist APK - Free upgrade
Download the AdVenture communist apk to get access to a modded and unlimited version of the game, giving you access to everything you need to boost your progress fast!